How to choose the best European breakdown cover
When it's time to compare European breakdown cover, read our guide before you buy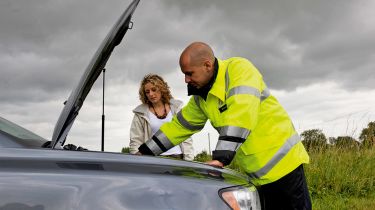 If you're headed across the channel to Europe, either for business or pleasure, there are plenty of reasons why taking your own car to the continent is a good idea.
For starters, taking all your families belongings in the boot of a car is much simpler than attempting to carry it in and out of airports, plus there is the added bonus of no weight restrictions while and the 'door to door' option is undoubtedly more convenient if you've got time on your side. Those extra hours on the road are a small price to pay for avoiding stressful airports, noisy children on planes, and delayed flights. 
Yes, driving your car abroad is definitely an appealing option – until something goes wrong, that is, when the whole experience can quickly turn into a nightmare. Even the most happy-go-lucky motorist may discover that a French motorway breakdown in the dead of night, miles from the next town and without the proper kit, is not the best time to be explaining to your nearest and dearest how it didn't seem worth bothering with European breakdown insurance.
So naturally, if you're planning that trip across the English Channel, you'll want to ascertain that your breakdown cover is well and truly sorted before you reach the ferry. It's not simply a matter of knowing your policy is up to date either, as the level of service offered by different Euro breakdown providers can vary wildly.
Because no two policies are the same when it's time to compare breakdown cover it's essential to look beyond the price and understand how you'll be looked after should the worst happen.
Do you have European breakdown cover already?
There's no point paying for breakdown cover twice, so naturally, it's worth checking your existing car insurance and breakdown policies to see whether there's any European cover included. There very often is, but equally the cover can be quite limited, and you might need an upgrade if you want to cover all eventualities.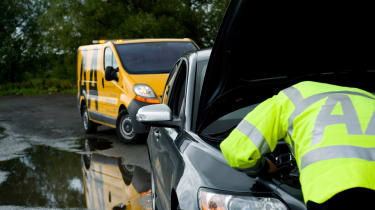 European breakdown cover may also be offered as part of a bank account, attached to a new car warranty, or part of a motoring club membership. In all these cases it's vital to check the limitations, as it isn't ideal just getting free roadside recovery to the nearest local garage in France. It could be in the middle of nowhere, without a hire car office in sight!
Get the right kind of cover for your trip
So most people will need to choose the right kind of European breakdown cover - one that actually helps you in the event of a breakdown. There are plenty of providers, so it can be hard to find the best ones - but luckily Auto Express readers tell us which they are every year in our Driver Power survey.
The current winner is GEM Motoring Assist - and it has been for five years so far. If you're a GEM member already, you can add on European breakdown cover to your existing policy - and that's the case with most of the major providers including the AA, RAC, and Green Flag.
Read the small print
Just make sure you read the small print - always know what you get for your money. Some breakdown cover will send someone to help fix your car at the side of the road, while others will only offer a towing service. Some cover parts and labour, while others don't, and some will ask you to pay a garage directly and then claim the cost back afterwards (others will simply pay the bill for you). There are even types of cover that have an allowance for you to continue your holiday journey or pay for accommodation.
Partnership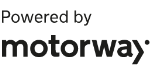 Need to sell your car?
Find your best offer from over 5,000+ dealers. It's that easy.
• Top tips for driving on the right
Most European breakdown cover can be purchased as part of an annual package, or for a single trip at a reduced cost. If you're just heading out on a planned holiday, the single option is likely better value, but for those who like to be spontaneous or expect multiple journeys across the channel, the annual option may be a better bet.
Save 30% when you buy 3 years of breakdown cover with Motoreasy
Driving abroad: everything you need to know