Best breakdown cover 2021/2022
Who do you call on for help when something goes wrong with the car? Here's your verdict on the service provided by breakdown firms
It barely needs saying that the past couple of years have been unusual, and one of the big changes we've seen has been a reduction in the amount we drive. With huge swathes of the population working from home and numerous events, leisure locations and other activities curtailed, many of us have spent less time on the road than ever before, with traffic levels dropping to 1955 levels during the first lockdown.
Understandably, the number of people whose cars have malfunctioned when out on our roads has shrunk significantly in light of this (home breakdowns are not covered by many policies, while flat batteries are a DIY fix for many people), which is why we're only able to bring you a rundown of four of the best breakdown firms. Last year's winners – LV= Britannia Rescue – are conspicuous by their absence, for example, so the following rundown can't be considered utterly comprehensive because of events.
• Click here to take our Driver Power survey right now
This is, however, a thorough picture of the experiences you told us you had with the firms featured, so we've taken the decision to publish what remains a useful guide to motorists.
Breakdown data
How long did it take your provider to arrive at your vehicle?
| | |
| --- | --- |
| Less than 30 minutes  | 16.71% |
| 30 minutes to 1 hour  | 52.87% |
| 1 hour to 2 hours | 18.57% |
| 2 hours to 3 hours | 5.19% |
| More than 3 hours | 6.66% |
The good news is that just under 70 per cent of you were attended to within an hour of placing a call to your breakdown provider, with 18.57 per cent having to wait an hour longer before witnessing the reassuring sight of a rescue truck or van.
The 5.19 per cent of you who had to wait between two and three hours may have been displeased, however, while the 6.66 per cent of left stranded for more than three hours before your firm attended is disappointing. This last statistic is slightly up on the 5.5 per cent of you who reported waiting for three hours or more last year, with the jump possibly due to Covid restrictions and illness impacting breakdown firms.
Result of call out
| | |
| --- | --- |
| The problem was permanently fixed and I continued my journey: | 40.40% |
| The problem was temporarily fixed and I continued my journey: | 30.48% |
| I was towed to a garage of my choice: | 14.93% |
| I was towed to a location of my choice: | 11.52% |
| I was towed to a garage of the breakdown provider's choice: | 1.53% |
| They couldn't help me: | 1.14% |
Good news here, because in just over 70 per cent of cases, breakdown technicians were able to get you on your way again, either with a permanent repair or a temporary fix.
When the fault couldn't be fixed by the roadside, in the vast majority of cases you were taken to a location of your choice, whether that was to a garage, back to home, or to another onward destination. A mere 1.53 per cent of you were taken to where the breakdown firm wanted to send you, while a vanishingly small 1.14 per cent reported not being helped at all – this is still 1.14 per cent too many, but it's down significantly on last year's figure of 4.3 per cent.
Best breakdown cover providers 2021/2022
1. RAC – 90%
Arrived within the hour? 57.79%
Top result of call out? Permanent fix: 57.5%
Topping the table of our four breakdown providers is the RAC, which posts an impressive set of scores in most areas you assessed the firm on. None of the four providers here had a better reported track record for fixing your faults by the side of the road, for example, while you also told us the RAC offers better value for money than any other providers here.
Partnership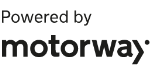 Need to sell your car?
Find your best offer from over 5,000+ dealers. It's that easy.
You also give the RAC top marks for how easy they were to deal with overall, while the firm's telephone operatives were rated better than any others when you had to call on them at your hour of need.
It's not a clean sweep of results, though. The proportion of drivers being rescued within 60 minutes is significantly lower than other firms' records in this area, while the RAC finishes second in terms of how long you had to wait for a repair technician to turn up after you'd lodged a call out. And while the people manning the RAC's phones may be effective, it seems there might need to be more call-centre operatives: the RAC comes fourth with regard to how quickly the phone was answered when you called to report a breakdown.
Customer's view: "The RAC followed me for 15 miles until I got to the main road and checked everything was okay before sending me on my way."
2. AA – 89%
Arrived within the hour? 81.96%
Top result of call out? Permanent fix: 53.76%
The AA plays second fiddle to its arch rival in the overall rankings, but the results are split by just one percentage point, so it's clearly a close run thing between these two mainstays of the breakdown industry.
There are a couple of areas where the AA outdoes the RAC. You're more impressed with how quickly call centre staff answer the phone when your car breaks down, for one thing, with the firm finishing top here. You also report that none of our four firms is faster at sending a breakdown technician to you and your stranded car, while the friendliness and helpfulness of AA staff gets a number-one ranking here. You also rate the firm's technicians and their vans as being tip-top when it comes to presentation.
Areas for improvement, according to our readers whose cars suffered a breakdown, include technicians' ability to make roadside repairs on your cars, while the RAC is also considered to offer better value for money. An impressive 81.96 per cent of you say an AA van heaves into view within an hour of making a call to the company, even if you'd like a slicker purchase process for the cover.
Customer's view: "Our AA membership has run since 1973. All our experiences have been good including our most recent one. We had a flat battery, and the car was simply jump started."
3. GEM Motoring Assist – 86%
Arrived within the hour? 74.01%
Top result of call out? Permanent fix: 35.52%
As with last year, GEM Motoring Assist places third in our rankings, but that's not to say the company does badly by any stretch, only that of our four firms here, it didn't deliver as great an overall service as the AA or RAC.
GEM's best individual category score concerns how easy it is to buy cover, with a first-place win in this area coming thanks to how long you had to wait for an operative to answer the phone when you contacted the call centre following a breakdown. This result is echoed by the three quarters of you who said they were attended to by a roadside technician within an hour of your car breaking down. That's impressive but still not the best here.
So far so good, but the score for fixing your car brings GEM Motoring Assist's overall mark down, something that's backed up by a relatively low proportion of you saying technicians were able to effect a permanent repair on your vehicle – although half of you had some kind of repair, allowing you to continue on your journey, or at least not have to be towed to a garage. You reckon GEM is decent value for money, though.
Customer's view: "I had to call them out in my first year, and the care and attention to detail I received was something at the level you don't see much of today. I felt I was treated like royalty."
Buy now from GEM Motoring Assist
4. Green Flag – 84%
Arrived within the hour? 64.57%
Top result of call out? Temporary fix: 14.82%
Green Flag is in last place but it should be noted that we have data on file for 13 individual breakdown companies, with only four meeting our rigorous criteria for inclusion in our published rankings.
Be that as it may, Green Flag certainly has decent scores among the individual category ratings. You're impressed with how easy breakdown cover is to buy, while also saying the service as a whole is slick, and technicians' ability to make roadside repairs is good. But Green Flag was the only one of our four firms where a permanent fix was not the most common result of a call out, with most of you saying your car had a temporary patch-up.
Green Flag could also improve both its call-centre wait times and the time you sit waiting for a recovery truck. Plus, while the proportion of you getting resolved within the hour is decent enough, just 1.86 per cent said Green Flag attended in less than half an hour, compared with 10.78 per cent with the RAC.
Customer's view: "The app is easy to use for breakdown purposes. It pinpoints you using GPS so they can easily find you and you can track the engineer's progress towards you."
Auto Express readers can get 12 months cover for the price of 10 in a special offer from GEM Motoring Assist. Just click here...