Holiday car hire: scams, tips and how to get a cheap deal
Help make sure your holiday car rental booking is trouble free with our holiday hire car guide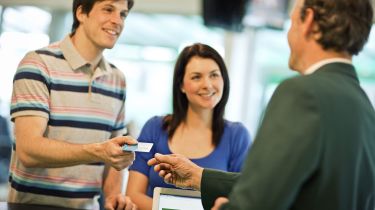 Hands up who leaves their hire car booking until the last minute? When you're taking a family holiday it's stressful enough getting the best hotel deal, arranging transport to the airport, making sure you can drop the dog off with the in-laws and buying those funky beach shorts. No wonder your holiday car rental slips down the priority list.
But it's a brave soul who waits until they're at the resort to explain to the rest of the family why they didn't book the holiday hire car in advance. Organising your holiday car as early as possible will maximise your choice of vehicle and hire companies, give you far more options over cost and service, and perhaps most importantly, remove a layer of potential stress and hassle that you're going on holiday to avoid in the first place.
• Driving abroad: we take our left-hand driving test
If you're planning on renting a car abroad, it helps to explore the numerous options online - including the car hire comparison sites which will help you to find the best holiday car hire deals. And it's not just the price that matters either, you'll have to account for the type of rental vehicle you need and check what is included in the price.
Waiting until you've arrived at the destination airport or resort means taking pot luck with vehicles, the company you use, and the car hire tariffs you're offered. It may work out OK, but it's potentially a recipe for being ripped off, ending up with a car not suited to your needs and possibly ruining a holiday.
Hiring a car abroad can make all the difference to a holiday, and in some cases make or break your trip. Nothing beats the peace of mind you get from being one step ahead of the game, so we've put together this simple and useful guide to overseas car rental to help you think about the options and find a deal you're happy with before you set off. To ensure you don't fall for any holiday car rental scams, read on for our top tips on getting the best from your holiday hire car so you can focus on enjoying your holiday to the fullest.
How to get the best car hire deal
It seems to be the standard advice for every purchase these days but market comparison is the key first step to getting a great car hire deal. Shopping around and comparing the various car hire providers has never been easier thanks to car hire comparison sites like travelsupermarket.com, brokers like zestcarrental.com and others, so use them. 
As we've already said, car hire can be overlooked in the holiday planning process but it pays to get it booked as early as possible. Car hire prices will rise the closer you get to your date of departure so make sorting out a hire car part of the initial process of booking your holiday.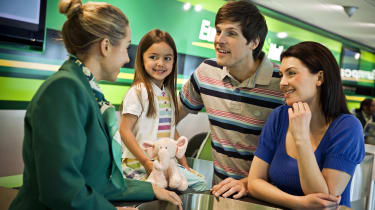 When you're comparing car hire deals, remember that the smallest car is not always the cheapest. The market is all about supply and demand and hire companies will lower the prices on certain vehicle types if they have lots left over. If you need a 7-seat hire car that's not going to help much but if you can be flexible, check prices for all the vehicle categories that meet your needs. You could get a larger car and pay less. 
Partnership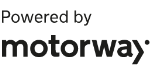 Need to sell your car?
Find your best offer from over 5,000+ dealers. It's that easy.
Like car insurance, however, the lowest price doesn't necessarily represent the best car hire deal. It's always worth looking carefully at the extras and small print. Some policies will limit the mileage you can do, others will insist that you return the car with a full tank of petrol and some companies won't stipulate how much fuel you'll need to have in the car. It all varies from company to company.
• Brits running the risk of massive Euro car rental bills
Another thing that can change the cost of your rental is the number of drivers that you add to the policy. A second driver over 25 will often add a negligible cost but attempt to add someone that is under 25 and the price could rocket.
Before you head off on holiday, remember to take the driving licences of anyone who'll need to drive the hire car. Since the paper counterpart of the driving licence was axed, anyone with a new-style photocard licence will also need a code from the DVLA that will let the hire company check their details (more on that below). You'll need a credit card too so the car hire company can take the deposit. 
Holiday car hire problems and pitfalls
The basic advice for getting a good car hire deal is reasonably straightforward whatever country you're visiting but there are potential problems and scams that can crop up to put a spanner in the works. Here are some of the key ones to look out for… 
Know where you stand on fuel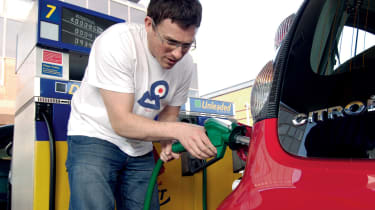 Some car hire companies will offer a full-to-empty fuel policy. This sounds like a convenient way of getting a full tank of fuel to use on your holiday but it can actually work out very expensive. You will not be refunded for any fuel you don't use on your holiday and if you're running a small car on a small island, it will be next to impossible to use up a full tank. 
A full-to-full policy will usually be more cost effective. You won't be charged for fuel you don't use but make sure that the car is completely full when you return it. If the hire company can squeeze any more petrol into the tank, they will, and you'll be charged for it.  
Avoid licence checking issues
Car hire companies used to look at the the green section of paper that came with the new photocard driving licences to check your details but it is no longer valid and driving convictions are no longer recorded on the old-style paper licences. Instead, anyone wanting to hire a car while traveling abroad will need a special code to show endorsable convictions like speeding.
To get a code, drivers will need to log on to the DVLA website, but be warned, the code you're given will only be valid for 21 days. If, for whatever reason, your 21 days runs out before you hire a car, you'll need to generate a new code while abroad. If you don't have internet access, the DVLA can be contacted by phone.
Don't pay too much for insurance
The price of excess on a hire car insurance policy if you are involved in an accident of any kind can be extremely high. Rental car companies will attempt to offer you cover to reduce this, but this can push up your rental cost by hundreds of pounds. 
Check the cost of the excess on the policy you're being offered carefully. If you are concerned that this is prohibitively high but still want cover for any costs that could be charged to you get excess cover elsewhere.
A European excess policy can be purchased from places like the AA, where you can get daily or even yearly cover. These independent policies are usually more comprehensive than those offered by the hire car company too.
Don't pay extra for child seats or sat-nav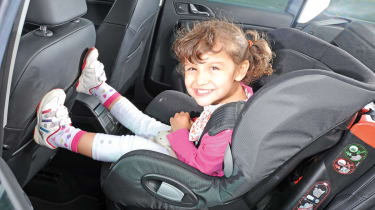 The car hire company rep will try to load you up with pricy extras when you collect your car but with a bit of forward planning you can make sure you don't need them. If you have a baby or toddler then it's worth taking your own baby or booster seat. Hire car companies will charge you to rent them with the car.
Charges vary depending on the car rental company that you use and the location. The best way to avoid the charges is to take your own. You can take a child seat on budget airlines for a small fee – check that this is lower than the cost of renting a seat at your destination though.
Other airlines allow to you to take a child seat on board, but again it's best to check that they do and which ones they allow you to take on board as some airlines won't allow larger child seats.
• Italy is the worst country to drive in say British motorists
If you don't trust your navigator and don't want to get lost on an unknown European road, then you should buy or borrow a sat nav for your destination. You could use navigation software on your phone but be very careful about incurring big bills for using mobile data abroad.
You can pick up a sat nav with European mapping from around £80 and once you've used it over a couple of holidays it would have paid for itself – you can expect to pay £10 per day to rent one from the hire company.
Check the car for damage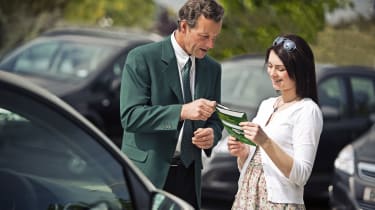 Possibly the most important factor of hiring a car on holiday. Ensure you check the car carefully before you take it and when you return it. 
Before you take the hire car have a thorough look around it. If you spot any damage on the car check that it tallies with the inspection sheet. If it doesn't, then get an attendant to witness it and note it on the sheet. It is also worth taking a picture of any damage beforehand on your smartphone (this will record the time and date, too).
You should also check that the car has all the correct safety kit with it – things like warning triangles, hi-vis vests and first aid kit are compulsory in many European countries. Also check that the car has all the kit it says too, even down to things like the parcel shelf as you could be charged if it is missing and not noted when you return the car.
When returning the car, make sure you follow any drop-off procedures. If possible try to take it to an attendant and once again, go around the car with them to make sure they are happy and don't find any damage. If there is nobody around when you do drop it off, take plenty of pictures and videos of the car.
Keep the paperwork
You'll be handed copies of the paperwork when you collect and return the car. Make sure you keep hold of this as it will be useful if the hire company tries to charge you extras down the line. Keep an eye on your credit card bills to make sure you've been charged for the correct amount and nothing more. If the company does try to charge you for anything unfairly, don't just pay up.
Send them copies of the photos you took of the car and ask for receipts for any repairs they claim to have carried out.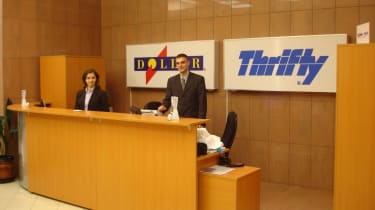 Beware EU legislation
With the UK voting to leave the EU, it's unclear as to how it may affect travelling abroad – and that can include car hire. In the shorter term, while Brexit is being resolved, nothing will change and you'll be free to continue as is. However, there remains an existing piece of legislation that may catch you out.
Those hiring a car in Switzerland are now unable to drive it across the border into other countries that are in the EU. A potential problem for holidaymakers arriving at Geneva Airport, hiring a car and driving to a French ski resort.
It's part of EU law changes (made on May 1 2016) to target customs and car fraud but has had an inadvertent affect on holiday goers. At present, only renters domiciled in the country into which they are crossing are allowed to drive Swiss-registered rental cars.  
It's also worth noting that most major rental firms discourage cross-border rentals outside of Western Europe even if you're returning the car back to the original location. For example, if you're in Italy it can't be driven into neighbouring countries even EU members. Instead you'll likely have to rent a car in the country itself or in a closer neighbour state.
Don't take it off-road
If you're going into the mountains on a day trip or going off piste from the normal tourist routes, check your cover before taking the car off-road as if something goes wrong you might not be covered.
Families are hiring 4x4s more than ever to battle with snow or tackle bumpy roads in rural locations but don't be tempted to take advantage and go exploring as car hire insurance likely won't cover damage caused while off-road under either the collision damage waiver or any third party insurance.
Also it's worth considering it's illegal in some countries to go off-road. Take Iceland, for example, where you're not allowed to go off-road as cars can cause damage to the vegetation. To help, Economy Car Hire (now Vest Car Rental) has compiled the wording for the off-road policy from some of the leading hire companies.
Alamo: Driving on unpaved roads voids Collision Damage Waiver (CDW) coverage.
Thrifty: You must not take the vehicle off road or on roads unsuitable for the vehicle.
Europcar: Driving on roads which are non-paved or where the surface or state of repair could put the vehicle's wheels, tyres or its under body mechanics at risk is not covered.
Hertz: Off-road driving is not allowed in any vehicle type. Should these restrictions be ignored, all insurances if accepted shall be deemed null and void. The driver will be held fully responsible in case of damage to, or loss of the vehicle and will bear all consequences, including the cost of repatriation of the damaged vehicle.
Holiday car hire: five top tips
These are our five top tips for getting the best car hire deal...
1. Book early – get you car hire sorted early as prices creep up nearer your departure date.
2. Compare prices – use comparison sites to compare prices from different companies on different types of car
3. Read the small print – make sure you understand the terms of the car hire agreement and comply with them to avoid charges
4. Check the car carefully – check the car when you take it and when you return it. Take photos of any damage.
5. Keep the paperwork – hold on to the paper work and check your credit card statements in case you've been over charged.
Have you ever had problems arranging holiday car hire? let us know in the comments section below...
Driving abroad: everything you need to know