UK paper driving licence axed: what it means for you
The UK paper counterpart driving licence is no more - we explain what the changes mean for you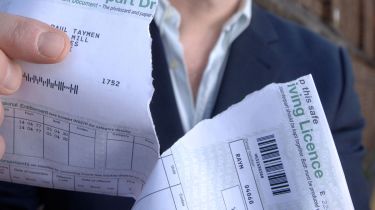 The UK paper counterpart driving licence has been axed in favour of the DVLA's new MyLicence online system.
The paper driving licence will no longer be issued by the Driver and Vehicle Licensing Agency (DVLA), so when you renew or change anything on your licence – such as your address - from now on, only a new photocard will be sent back and everything else will be recorded through the DVLA's online database.
There has been some concern about how the changes affect things like hiring a car or even test-driving a potential new motor, but officials are reassuring motorists that the new system will improve things.
The new system, according the DVLA Chief Executive Oliver Morley, will be much easier for all parties to use, too, explaining that "it's very easy to view and share your driving record" with those who might need to see your details – such as car hire companies or an employer.
When you want to share your details for whatever reason, a code can be generated online that will enable the other party to access the required information. Originally this code lasted for 72 hours but that's now been extended to 21 days.
The counterpart removal is part of a major "red tape" abolition policy by Government motoring agencies with many facets moving online, saving an estimated £8 million. MyLicence - a joint venture between the DVLA and the Motor Insurers Bureau (MIB) - has been launched allowing drivers to check their details online.
• Death of the tax disc: everything you need to know
Insurance companies will also be able to check drivers' licences using MyLicence in a move that's designed to cut down on fraud. It's hoped the move will stop drivers making false statements when taking out car insurance, particularly regarding motoring convictions which could invalidate a policy. Insurers would require the licence number and permission from the holder before they could get the data, though.
There was previously some speculation and confusion that this change may cause problems with certain activities, such as hiring a car. We run through the problems and solutions below…
Post paper licence car hire problems
Previously, the green section of paper was required mainly for hiring cars, but it is no longer valid. Instead, anyone wanting to hire a car while traveling abroad will need a special code to show endorsable convictions like speeding.
To get a code, drivers will need to log on to the DVLA website, but be warned, the code won't last forever. Originally, the code lasted for 72 hours meaning if you wanted to hire a car for more than three days into a trip you had to generate a new code while abroad.
However, the DVLA has now extended this to 21 days after people complained if they didn't have access to the internet, they'd have to contact the DVLA via a premium phone number.
A step-by-step guide to the online process can be found here.
Can I get rid of my paper driving licence?
You should destroy yours now - but you still need to keep your current photocard driving licence. If you've only got a paper driving licence (that's licences issued before 1998) you need to keep hold of it. These will remain vaild and shouldn't be destroyed.
From today, penalty points will no longer be recorded on paper licences and the information will be held on the DVLA's digital driver record. You'll be able to check this online, by phone or by post.
• UK VED car tax bands explained
How will I change my Driving licence address?
You can still use the counterpart driving licence to change your address with the DVLA. You can also change your address online. If you've only got a paper driving licence, the next time you make any alterations to your address or renew it, you'll only be issued with a photocard.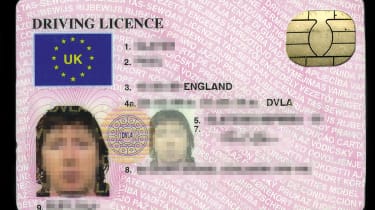 How will police and the courts record endorsements?
The police can access this information electronically at the roadside via the Police National Computer so the paper licence doesn't add anything extra. All endorsement notifications will be recorded electronically after any court proceedings and are detailed on the driver record held by DVLA.
What about driving licences for test drives?
Dealers are warning the scrapping of the counterpart could make even the simplest test drive an administrative nightmare. Insurers will expect dealers to carry out one of the available additional checks that replace the paper counterpart, some new, some existing. These options include a premium rate phone line and the View My Licence or Share My Licence portals.
Dealers believe the imminent changes to these checks could significantly hamper a proportion of the 10,000-plus courtesy loan and test drives undertaken across the UK every day. It could also affect dealers' processes, creating additional costs, inefficiency and frustrated customers, if not handled well.
What do you think of the scrapping of the UK paper driving licence? Are you sad to see it go? Let us know in the comments section below...