Italy is the worst country to drive in, say British motorists
Brits rate Italian drivers and road network as the most dangerous, according to new study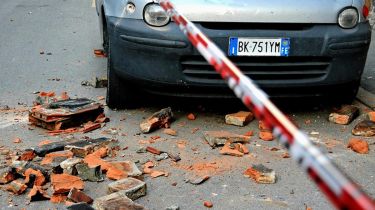 Brits have ranked Italy as the worst country to drive in due to its combination of a dangerous road network and fast drivers, according to a new study.
The Italians' mix of twisty cliff top roads and bustling city centres and their antics behind the wheel strike fear into UK motorists more than any other nation.
A study of 2,000 drivers who have attempted to navigate the roads of foreign countries found that the boot-shaped country is the worst for British motorists because of erratic drivers, bustling city centres and poor roads.
According to the research by carrentals.co.uk, Italians are most guilty of lane dodging, unexplained hooting and speeding. Despite Brits' fears of Italy, though, the survey revealed more people have actually had accidents in Spain. Meanwhile, driving in Germany is considered the safest.
"Driving on the wrong side of the road" big concern for Brits abroad
One problem that faces all drivers, regardless of the country and ranks as the top concern for Brits abroad is driving on the wrong side of the road. The different rules and unusual road signs also worry drivers.
Carrentals.co.uk said one in seven Brits have been involved in a car accident abroad - whether that's in Europe, the US or China - and a further 15 per cent have had near misses on international roads.
A similar number have been pulled over by police while abroad with a quarter of these for drink-driving. However, one in six went as far as saying they still don't know why they were pulled over.
Gareth Robinson, managing director of carrentals.co.uk, said: "Driving abroad can be stressful, especially if you are not experienced at it. Most countries, even those in Europe will have different road markings, terrain, signs and laws to consider.
"Many motorists going off on their holidays just think it's a case of jumping in the car and driving on the 'wrong' side of the road but there is a lot more to consider.
Have you had any close calls or bad experiences while driving abroad? Do you think foreign drivers are better than those in the UK? Tell us in the comments section below...