Government sheds new light on autonomous car insurance liabilities
Owners of driverless cars will need to update software and know when to engage autonomous modes to avoid invalidating their insurance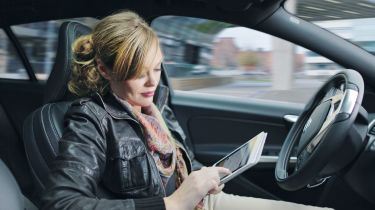 Drivers failing to install software updates in their autonomous vehicle in the future, or asking it to take over driving in inappropriate parts of the journey will invalidate their insurance according to new Government plans.
As part of the new Automated and Electric Vehicles Bill, the Government seeks to give insurers more guidance over how autonomous technology will affect vehicle insurance cover in the future.
Previously, the UK Government announced that insurers would pay out to those injured in accidents involving autonomous cars. Insurers would then begin negotiations in the background with the vehicle manufacturer to determine whether the car or driver was to blame.
However, under new plans introduced in the Automated and Electric Vehicles Bill, owners of autonomous cars would be required they keep on top of the latest software updates and know when it is safe to engage autonomous driving modes on their cars.
• Driverless cars: everything you need to know about autonomous vehicles
The bill states that an insurance policy may exclude or limit the insurer's liability as a result of a "failure to install safety critical software updates that the insured person knows, or ought reasonably to know, are safety critical."
Another section of the bill states that insurers won't be liable "where the accident that it caused was wholly due to the person's negligence in allowing the vehicle to begin driving itself when it was not appropriate to do so."
• Best car insurance companies
The Automated and Electric Vehicles Bill had its first hearing on 18 October 2017 in the House of Commons, with the second hearing scheduled for 23 October.
Ben Howarth, senior adviser for motor and liability at the Association of British Insurers said: "Insurers are helping the UK become a global leader in autonomous vehicles. These vehicles have the potential to dramatically improve road safety and it's great to see the Government's on-going commitment to taking forward the legislation needed to get them onto our roads. The planned approach to insuring autonomous vehicles should keep the process as straightforward as possible for consumers, and is based on proposals made by the industry."
What do you think of the new proposals on autonomous vehicle insurance? Tell us in the comments below...