End personal car ownership, MPs say
UK cannot become a carbon-neutral country until personal vehicle ownership is ended, Science and Technology Committee says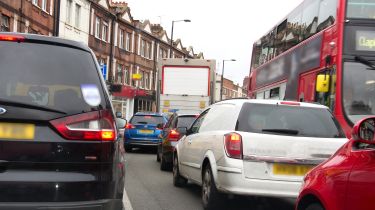 Private car ownership is incompatible with making the UK a carbon-neutral country, a group of MPs has said.
In a new report critiquing the Government's plans for the UK to have net-zero carbon emissions by 2050, the Science and Technology Committee claimed that while low and zero-emission vehicles are better for the environment during their period of use, the process of manufacturing them still produces "substantial" emissions.
• Petrol and diesel car ban should be moved to 2030, say Government advisers
With this in mind, the report casts doubt on the future of personal vehicle ownership, stating: "In the long-term, widespread personal vehicle ownership therefore does not appear to be compatible with significant decarbonisation. The Government should not aim to achieve emissions reductions simply by replacing existing vehicles with lower-emissions versions."
Meanwhile, in the near-term, the Committee wants the Government to "reconsider" its fiscal incentives for drivers to buy zero-emission vehicles, criticising the fact that Fuel Duty has been frozen for nine years in a row while the Plug-in Car Grant has been cut. It has also called for more cooperation between the Government and owners of public land to accelerate the deployment of electric vehicle charging points.
The report also takes aim at the Government's existing policy for the sale of all new conventionally-powered (i.e. non-hybrid) petrol and diesel cars to be banned in 2040 (except in Scotland where the deadline is 2032).
The Science and Technology Committee doesn't believe this is soon enough for the Government to meet its 2050 net-zero target. It wants to see the ban brought forward to 2035 in England, Wales and Northern Ireland, and for it to include hybrids, meaning the only new cars allowed to be sold will be those that are fully electric.
Norman Lamb MP, chair of the Science and Technology Committee, criticised the Government's inaction on implementing policies to tackle climate change. He said: "Throughout our inquiry, it was worrying to hear that although the Government may be ambitious when it comes to reducing carbon emissions, it is not putting the policies in place which are needed to achieve those targets. We need to see the Government put its words into actions."
Do you agree with that personal car ownership should be banned? Let us know your thoughts in the comments below..