What was the UK plug-in car grant?
The UK plug-in car grant offered a discount on the cost of buying an electric car before being axed in 2022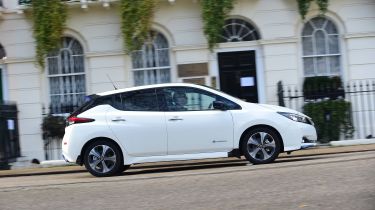 New zero-emission cars (primarily EVs) purchased in the UK used to be eligible for a plug-in car grant (PiCG). The Government put a sum of money towards the purchase of zero-emissions vehicles, creating a cash incentive for buyers to switch to electric cars and vans.
This, along with higher taxes for some new diesel cars, was aimed at helping the country achieve its targets for cutting CO2 emissions. It also made it easier for people to buy low-emissions cars. The grant was axed in June 2022 and in October 2022 the DfT announced an extension to the scheme that would allow existing orders to be fulfilled following delays caused by supply chain issues.   
How did the grant work?
The Government sorted all cars on sale into seven categories, depending on how much carbon dioxide (CO2) they produced and how far they could travel without any emissions. Until October 2018, incentives applied to Category 1, 2 and 3 cars, which were deemed to be the least polluting.
However, various changes to the PiCG meant that Category 2 and 3 vehicles (all plug-in hybrids) eventually lost eligibility for the support, while the discount for Category 1 cars was reduced over time, until the grant was totally axed.
The grant was administered by the Office for Zero Emission Vehicles (OZEV). It decided which cars are eligible based not only on emissions, but also on factors such as safety features, warranty and top speed.
In its final phase before it ended, the grant covered up to 35 per cent of the car's purchase price, up to a maximum of £1,500, if the car had a list price below £32,000 (any optional equipment selected by the customer was not included in the calculated list price). An eligible car also needed CO2 emissions of less than 50g/km, and had to be able to travel at least 70 miles without emitting any CO2. Finally, it had to be on the OZEV's approved list.
What cars qualified for the PiCG?
If you're looking to buy an electric car or plug-in hybrid, you're out of luck, as the grant has now been axed. Previously, cars were categorised as follows:
Category 1: Vehicles with a range of 70 miles making zero emissions, and a manufacturer quoted CO2 emissions figure of less than 50g/km.
Category 2: Vehicles with a range of at least 10 miles making zero emissions, and a manufacturer quoted CO2 emissions figure of less than 50g/km.
Category 3: Vehicles with a range of at least 20 miles making zero emissions, and a manufacturer quoted CO2 emissions figure of between 50-75g/km.
If your car qualified for Category 1 and cost less than £32,000 new, excluding any optional extras, then you could have benefitted from the PiCG maximum, which paid 35 per cent of the car's value, up to a maximum amount of £1,500.
Category 2 and 3 vehicles used to qualify for a 35 per cent reduction if they cost under £60,000, with the maximum amount saved at £2,500. However, the 2018 reforms meant Category 2 and 3 cars no longer qualified for the PiCG.
How did you apply for a Plug-in Car Grant?
There was no need for buyers to do anything to ensure that the PiCG was applied to the car that they buy, because the dealer they were buying from handled all the paperwork. The grant used to be deducted from the car's list price, and the dealer did the rest. Unfortunately, the grant has now ended.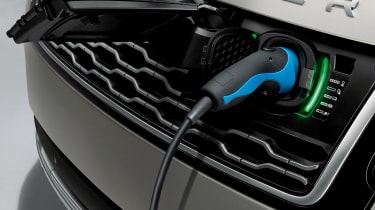 Are there any other electric car grants?
Yes – the Government will also give you up to 75 per cent of the cost of installing a home-charging wallbox. Among the conditions are that it must be an officially approved 'smart' charger and you need to have your own off-street parking. You must also be the registered keeper of an eligible car (or have one on order).
Partnership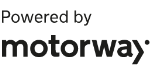 Need to sell your car?
Find your best offer from over 5,000+ dealers. It's that easy.
Finally, cars with with sub-75g/km CO2 emissions are currently exempt from London's Congestion Charge. EVs also benefit from favourable tax rates, both privately and as company cars.
Is there a plug-in van grant? 
Yes, there is. The plug-in van grant operates on a slightly different basis to how the plug-in car grant did, but is still available. Van buyers can get a grant worth up to 35 per cwent of the cost of an electric van with a value cap based on the gross vehicle weight of the van. For small vans the cap is £2,500 and for large vans it's £5,000. You can get full details on the plug-in van grant here.
Find out more about electric company car tax...