How much does it cost to charge an electric car?
There's a lot of confusion around the cost of charging an electric car. Here are the facts...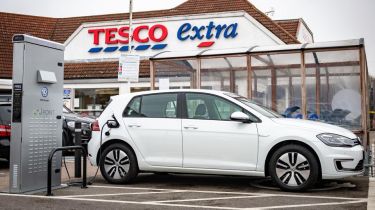 Unlike with petrol or diesel cars, where one only has the forecourt fuel price to consider, there are a lot of variables when it comes to the cost of charging an electric car or a plug-in hybrid. When you charge an electric car at home or at a public charging station, the cost can fluctuate depending on when you charge, which tariff or charging network you use, how big the battery is and how much energy you need.
Cost of home charging
At home, you can use a three-pin plug or a faster wallbox. The first comes with no installation costs because you'll have existing sockets in your house, but since a car takes several hours to charge, it's best done overnight.
Based on an average electricity cost of 28p per kWh, you'd pay £11 for a 13-hour charge on a 40kWh Nissan Leaf at a 3kW charger. However, as electricity costs less off-peak (e.g. at night), the price of a charge can be quite a bit less depending on your tariff.
A typical wallbox home-charging unit can supply power between 3 and 22kW. You'll need to pay to install one, but a government grant will fund up to 75 per cent of the cost of purchase, up to £350. A 7kW home charger cuts the charge time significantly, with little change in the cost of power. 
Costs of public station charging
The cost of using public charging stations varies, but we'll take BP Pulse (formerly Polar), one of the largest providers of such stations, as an example.
Your first option is a BP Pulse subscription at £7.85 a month (although new joiners get the first three months free). If you don't wish to subscribe, you sign up for a free standard membership, but will pay a mid-rate tariff starting from 35p/kWh.
If you wish to pay via contactless and without a free membership, you can hook up to any BP Pulse chargepoint as a guest, but will pay the highest tariff starting from 45p/kWh.
Cost of motorway charging
On the motorway, you'll probably find Gridserve charging stations (formerly Ecotricity) although the variety of different providers is growing. Gridserve customers pay 39p per kWh on a 22kW charger and no membership is required. Use Gridserve's network of faster chargers and you'll pay 48p per kWh up to 60kW and 50p up to 350kW. The company claims that its chargers can provide 80 – 240 miles of range in 20 minutes and these are designed for quick top-ups to get you home or to your destination. 
UK public charging tariffs: prices on different networks
The cost of public charging varies greatly. What you'll pay depends on the provider, which may also have different rates based on charging speed, location and whether you have a subscription. Below are the top performers from our last Driver Power Chargepoint survey, outlining what you can expect to pay.
(Prices correct as of August 2022)
Ionity
35p per kWh (with £16.99 per month 'Ionity Passport')
69p per kWh without a subscription
Gridserve
39p per kWh 22kW AC
45p per kWh 90-350kW/39p <22kW at Electric Forecourts
48p per kWh up to 60kW
50p per kWh up to 350kW
Partnership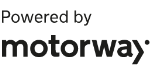 Need to sell your car?
Find your best offer from over 5,000+ dealers. It's that easy.
 BP Pulse 
45p per kWh AC (43p with free membership, 35p with £7.85 per month subscription)
56p per kWh 43kW AC/50kW DC (54p with, free membership, 43p with subscription)
59p per kWh 150kW (57p with free membership, 45p with subscription)
 Osprey
66p per kWh (flat rate, no subscription offered)
 Pod Point
Free–28p per kWh (varies by site and charging speed)
 Instavolt
57p per kWh (flat rate, no subscription offered)
 Tesla supercharger 
Free for some Tesla owners
28p per kWh for Tesla owners without free access
60p per kWh non-Tesla owners (pilot scheme, not available at all sites, 50p with £10.99 per month subscription)
 Shell Recharge 
55p per kWh 50kW 
59p per kWh 150kW+
 GeniePoint
57p per kWh standard charger (+£10 for stays over 90 mins)
52p per kWh off-peak/62p peak at varied pricing sites
 Chargeplace Scotland
12p-50p per kWh (varies based on location; connection and overstay fees may apply in some locations)
Should you pay for a public charging network subscription?
Most EV drivers are best off avoiding public rapid chargers where possible and relying on cheaper home charges or free destination chargers. But if you're likely to be frequenting one particular chargepoint provider and doing a lot of miles, then a paid subscription could well be worth it. 
A single 10 to 80 per cent charge of a typical 80kWh battery using Ionity's 'Passport' subscription would cost £19 less, so a session like that once or more a month would provide savings, albeit not compared with cheaper providers that can (in the case of a growing number of Gridserve units) charge an electric vehicle just as quickly. 
It's worth pointing out that Ionity is a joint venture from several major manufacturers, including BMW, Ford and the VW Group, who tend to offer discounts or even free subscriptions for owners. For instance, BMW is – at the time of writing – giving away a year's subscription to Ionity Plus (normally £11.30 a month) to iX3, iX and i4 customers buying through main dealers. This sees the rate drop to just 26p per kWh. 
Also thrown in is a year of BP Pulse's subscription, usually £7.85 per month. BP Pulse also offers a free version of its subscription that knocks off 2p per kWh of charge. It's not much, but you might as well. Meanwhile, new members to the paid subscription get the first month free followed by £9 credit each month for five months. It can be cancelled any time. 
Signing up to any of these is easy. It's just a case of heading to the charging provider's website or downloading its app, filling out an online form with your payment details, and away you go. 
How does a petrol car compare to an EV?  
The cost of electricity has risen significantly of late and that has made charging an electric car more expensive but the price of petrol and diesel has gone the same way. For most drivers charging an electric car is going to be significantly cheaper per mile than putting fuel in a petrol or diesel car but there are a lot of variables to take account of. 
At petrol prices of £1.82 a litre, a petrol car averaging 45mpg will cost around 18p per mile to fuel. Over a year and 9,000 miles, that petrol model will cost over £1,655 in fuel. Over the same period and distance, an electric car averaging 3.5 miles per kWh would cost 8p per mile if charged at home for 28p per kWh. That's about £720 for 9,000 miles. 
Of course, if you're forced to rely on more expensive public chargers the gap between an EV and a petrol car narrows but even if you charged exclusively at a cost of 45p per kWh you're still only looking at around £1,157 for your 9,000 miles of driving in our hypothetical EV. 
Running an electric car for less: top tips
There's plenty you can do to make an electric car cheaper still to run, of course. Most general fuel-saving advice for internal combustion engined cars still very much applies to EVs, PHEVs and full hybrids, but it might be worth adopting a different approach to route planning.
If your car has regenerative braking to boost battery charge, use it as much as you can. Don't fall into the trap of putting it in its most aggressive setting, though, because it can be more economical to let the car coast than to use the brake re-gen, and then have to accelerate back up to speed. 
Prior to departure, think about the time of day you're travelling and the roads you'll use. Rather than spending hours stuck in traffic, could you leave before the rush hour? And the most direct route might not be the quickest or most efficient, either.
Traffic and route apps such as Google Maps and Waze can really help here. They give you the option to set departure or arrival times, and you'd be surprised how much time – and fuel – you could save by setting off 10 or 20 minutes earlier or later. 
Google Maps displayed through Android Auto, Apple CarPlay or by your phone secured in a proper mount also provide routing based on real-time congestion data. How many times have we tried to avoid a traffic jam by taking a detour that is even longer? Compared with most car maker's systems, Google Maps is a genuine time and money saver.
It pays to plan your journey well. Are you using the most efficient route? If you're going to stop for fuel on the way, can you easily do so off the motorway network to pay less per litre? Does your route avoid potentially costly congestion and low-emission charging zones? Again, Google Maps can help with all of this. 
How to save on charging your EV
Charging at home wherever possible is an absolute must as we've mentioned and you can save even more with solar panels linked to your home wallbox to generate and store electricity. Although these can be costly to install. 
On longer trips, a charge stop may be unavoidable, so check ahead for a good place to juice up without breaking the bank. In some cases, it's a trade-off between cost and the speed of charge, with Ionity's 350kW ultra-rapid chargers costing a whopping 69p per kWh if you don't have a subscription. Depending on your car's charge capacity, you might be paying extra for power deliveries you can't take advantage of. Some operators offer higher levels of charging without asking users to fork out more than slower units. 
It's worth checking if the maker of your vehicle works in partnership with any suppliers to offer discounted rates, and while you are stopped, perhaps resist the temptation to buy drinks and snacks to pass the time. It's all too easy to spend as much on such items as you are on charging. Consider bringing refreshments with you – a cool bag or even a 12-volt fridge could be handy. You're probably best off avoiding lunchtime charging, however, as that's often when the queues build.
There are ways to save at home, too. Whether you are an existing electric vehicle or PHEV owner, or have one on order, you could be eligible for the government's EV chargepoint grant. This allows those in rented properties and flats with off-street parking to claim back £350 from the installation cost for a charger.
Check out the list of the best electric car chargepoint providers in the UK...