Your electric car questions answered - the ultimate EV and hybrid FAQ guide
Thinking of buying a plug-in car? You've probably got questions and we've got the answers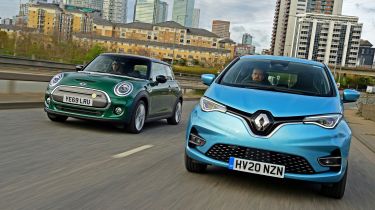 Few areas of automotive development have progressed as quickly as the move to electrification. Hybrid, plug-in hybrid (PHEV) and fully electric cars and vans no longer represent an interesting niche; they're now firmly part of the motoring landscape. 
It's not hard to see why, either. With a wide range of models, and a number of different powertrains, switching to electrified transport has never been easier for consumers. High numbers of them seem to agree, too: almost 38,000 fully electric new cars took to the roads in 2019 – an increase of 144 per cent on 2018. 
These figures will continue to grow. The government's goal is to ban the sale of new non-hybrid petrol and diesel cars by 2040, but it's considering bringing this date forward. The European Union is also financially incentivising car makers to increase sales of plug-in cars, and legislation to clean up local air pollution will make it harder and more expensive to drive non-EVs in towns and cities.
Doom and gloom? Far from it. As of August 2022, there are in excess of 56,000 connectors across more than 20,000 locations which means few EV owners will be far from one. Some manufacturers even offer incentives that make it cheaper than ever to install a home charger, so you'll have a full charge every morning. 
An electric car or plug-in hybrid might not suit your lifestyle right now but with the landscape changing so quickly, it's likely that one soon will. Of course, it's a completely unfamiliar technology to many people and as electric cars become more relevant, there are more questions that consumers need answering.
This raises a whole host of questions for motorists thinking about buying and electric car or already running one and this guide to the key electric car questions is here to help. We cover everything from charger types and speeds, running costs and government grants to whether you can tow your caravan. 
Click the links below and we'll answer all your electric car and plug-in hybrid questions for you...