Jaguar I-Pace review
Despite its age, the great-to-drive Jaguar I-Pace remains one of our favourite luxury electric SUVs
Find your Jaguar I-Pace
Offers from our trusted partners on this car and its predecessors...
Or are you looking to sell your car?
Advertisement
The Jaguar I-Pace may have arrived in 2018 – a lifetime ago in the rapidly evolving world of EVs – but it remains one of the best electric SUVs money can buy. Few EVs feel as sharp from behind the wheel as the I-Pace, yet it manages to remain comfortable and refined, plus there's plenty of space inside to boot. Unfortunately, despite a recent facelift, the I-Pace doesn't feature JLR's latest infotainment setup, while the charging speeds and range on offer aren't on the same level as rivals like the Audi Q8 e-tron and BMW iX. It means the Jag isn't quite as good for long trips as newer models, but a fantastic car in any other situation.
About the Jaguar I-Pace
At its launch, the Jaguar I-Pace was described by company bosses as the most important car the company has made since the E-Type. The brand invested a lot into the development of its first electric car to make sure it got everything right first time – and we reckon that was a success. The I-Pace not only won our Car of the Year award in 2018, but it continues to be among the best electric cars around, even after more than five years on sale.
Jaguar has yet to launch a second EV to sit alongside the I-Pace, but the British brand is set to launch three new battery electric vehicles in the coming years, the first of which will be a £100,000 four-door GT car. In the meantime however, the I-Pace has been given a relatively subtle facelift for the 2024 model year, with the most obvious change being the new, smoother front grille panel.
When the I-Pace arrived, there weren't all that many electric cars on the market. Today however, rivals stretch far and wide, from the Tesla Model X and Audi Q8 e-tron, to the Lotus Eletre and Mercedes EQE SUV. There are more on the way too, like the Polestar 3. The BMW iX is perhaps the I-Pace's closest rival now, as it also combines futuristic looks with a luxurious cabin and surprisingly agile driving experience. Slightly cheaper models such as the Hyundai Ioniq 5, BMW iX3 and Tesla Model Y are actually more of a thorn in the I-Pace's side than you might think, given that they offer more range and technology for less money.
Because there's no engine up front, Jaguar was able to design the I-Pace with a shorter bonnet and much more interior space than its combustion-powered saloon cars and SUVs. The I-Pace is usually referred to as an SUV, but you could even argue that it's simply a big hatchback because it's not as upright as many of its rivals, but is just as practical.
Every I-Pace is powered by a 90kWh battery, while two electric motors provide four-wheel drive and together produce 395bhp and 696Nm of torque. Is it faster than some of its closest rivals? No, is the simple answer. But the I-Pace is about so much more than acceleration. It has a feeling of poise, agility and precision that helps it stand out from its rivals. It offers a highly welcome combination of performance, range and luxury, all the while providing the practicality and versatility of a mid-size SUV. 
The I-Pace currently starts from a fiver under £70,000, with prices rising to nearly £80k for a range-topping example – that's before you add any optional extras though. 
Partnership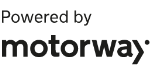 Need to sell your car?
Find your best offer from over 5,000+ dealers. It's that easy.
Buyers are offered a choice of R-Dynamic S, R-Dynamic SE Black, R-Dynamic HSE and 400 Sport specifications. Even the entry-level model is really well equipped, coming with LED lights, 19-inch alloys, 12-way memory seats, wireless Apple CarPlay and Android Auto, a wireless charging pad for your smartphone and a 10-inch central touchscreen running JLR's latest Pivi Pro infotainment system – the same one found in the Range Rover.
Move up to R-Dynamic SE Black for 20-inch wheels, a panoramic roof, a Meridian stereo upgrade and a reversing camera. R-Dynamic HSE comes with matrix LED lights, Windsor leather upholstery, 16-way adjustable seats and a head-up display. Top-spec 400 Sport versions come with air suspension, 22-inch alloys, sportier looks and a second touchscreen for the climate controls.
Motors, performance and drive
The I-Pace is a 2.2-tonne SUV, but it drives and handles like a sports car
The starter button located to the left of the centre console brings the I-Pace to life – hit D on the drive select and you're off. Like every electric car, it whirrs off without raising a whisper and is quickly up to 30mph in near silence. There's an obvious firmness to the ride at low speed but the I-Pace is not uncomfortable.
The I-Pace's 2.2-tonne weight and 19/20-inch alloys (though 22-inch rims are available) make for a mighty thud if you hit a pothole or particularly rutted stretch of road, however. The ride settles at speed, with the air suspension on top-spec 400 Sport models (regular steel springs are fitted as standard on the rest of the range) doing a reasonable job of smoothing out the jiggles.
But what marks the I-Pace out against the rest of the EV pack are its steering and impressive body control. This may be a very lardy EV, but in truth it feels more like a sports car, thanks to the way it handles on tight and technical roads.
Initially the steering is a little vague just off centre but it weighs up beautifully and instils the I-Pace with a sense of precision you don't get in a Tesla Model X. Turn into a corner at speed and the Jaguar remains remarkably flat while it works out which axle can make best use of all the available torque. 
Mid-corner, you can feel the motors shuffling power between the wheels to help slingshot you round as fast and as smoothly as possible – the result is seemingly unbreakable traction. The I-Pace changes direction with real athleticism and nimbleness, while in terms of agility, balance and body roll, the Jag is a close match for some supersaloons. The bulk of the EV's mass – of which the battery pack contributes a considerable amount – is also located as low down as possible to help reduce the car's centre of gravity.
Of course the I-Pace doesn't entirely defy physics; if you barrel into a corner, a whiff of understeer scrubs off some speed before the traction control is able to nibble away at the front axle. If there is a weak spot, it's the brakes – but that's not uncommon for an electric car. The pedal feel is soft and mushy for the first half of its travel before eventually firming up, albeit artificially.
0-62mph acceleration and top speed
With the I-Pace's two electric motors producing a combined 395bhp and 696Nm of torque – all of which is available the instant you graze the throttle – it's no surprise that the I-Pace feels exceedingly quick. Far quicker than the 4.8 seconds Jaguar says it takes to get from 0-62mph. Meanwhile the top speed stands at 124mph.
To replace the absent engine noise, Jaguar has fitted a synthetic soundtrack, which you can adjust from 'calm' to 'dynamic' – it's a neat feature and adds to the sense of speed, but it's a bit of a gimmick and we quickly left it alone. 
Range, charging and running costs
The I-Pace's 286-mile range and 100kW rapid charging capabilities aren't on the same level as newer rivals
The I-Pace uses a whopping 90kWh (85kWh of which is useable) to power its two electric motors. According to Jaguar, the big electric SUV can cover up to 286 miles, depending on the trim level. That's a long way off the 380 miles a BMW iX xDrive50 is capable of, or the 330-mile range of the Audi Q8 55 e-tron. The 248-mile range we got from the I-Pace during our testing in perfect conditions was a little underwhelming, too.
Draining the Jaguar I-Pace's battery is a lot of fun, but topping it up takes a good long while. The Jag's 100kW maximum charging speed is someway behind other luxury EVs that can charge at 150kW or beyond. So, while it will take you 47 minutes to charge the I-Pace from 10-80 per cent using a suitably fast charging point, a BMW iX requires closer to half an hour. 
But you won't be using public rapid chargers (25kW-99kW) or ultra-rapid chargers (100kW+) on the daily. Instead, the majority of buyers will top up at home or the office using a much slower wallbox, which are typically capable of providing 7kW speeds. At that rate, it'll take close to 13 hours to fully recharge the I-Pace's battery.
You will only want to charge the I-Pace from a three-pin domestic plug socket as a last resort, as doing so will take no less than 27 hours to fully replenish the battery.
Another neat trick the I-Pace features to help keep the battery topped up is regenerative braking. As soon as you lift off the throttle, the I-Pace begins to slow until it comes to a complete and natural stop. It's a wonderful feature of electric cars, and immediately makes you more aware of when and where to apply the throttle, nudging you into a more efficient and relaxed driving style.
Insurance groups
Because of the cost, size and power of the I-Pace, the luxury electric SUV attracts rather high insurance groups. Entry-level S models sit in group 49 (out of 50), while the rest of the lineup lands in group 50. That said, I-Pace's most direct rivals from Audi, BMW and Tesla, all attract very similar insurance ratings.
You can get personalised car insurance quotes fast with our comparison tool powered by Quotezone...
Depreciation 
The I-Pace isn't as competitive as you might think in terms of residual values. Our expert data suggests that, over three years and 36,000 miles of motoring, the I-Pace should hold onto between 46 and 48 per cent of its original value. In comparison, the BMW iX is expected to retain up to 56 per cent of its list price after the same three-year period.
To get an accurate valuation on a specific model check out our valuation tool...
Interior, design and technology
The I-Pace looks fantastic inside and out, while the interior feels solidly built
The I-Pace looks fantastic in the metal – its proportions are superb, and its squat, muscular stance and short overhangs still catch the eye. It's not as subtle as the rather understated Q8 e-tron, but a lot less divisive than the BMW iX.
Climb inside and things look more familiar. In R-Dynamic HSE and 400 Sport models the cabin is a sea of leather, polished wood finishes and aluminium. Despite the mountain of battery cells beneath the floor, the driving position is excellent; lots of adjustment in the seat and steering wheel mean you can make it feel more like an F-Type behind the wheel, with the steering wheel up high and close to your chest.
The stubby bonnet is joined by a vast expanse of dashboard inside to give the I-Pace the feel of a long-nosed classic Jag. The cabin is also wonderfully airy: thin A-pillars and large windows create a real sense of space inside, which can be further enhanced with the addition of an optional panoramic roof.
Sat-nav, stereo and infotainment
Every I-Pace now features Jaguar's new Pivi Pro infotainment system, but it doesn't get the highly responsive 13.1-inch touchscreen you'll find in the Range Rover, Range Rover Sport or even certain Land Rover Defenders. Instead, the I-Pace gets the same 10-inch touchscreen on the dash as it's had since it launched.
Nevertheless, the Pivi Pro system looks incredibly slick and, for the most part, simple to use. It's a definite improvement on the old Touch Pro Duo system, although you can get lost in the layers of menus and sub-menus when trying to adjust some of the car's settings.
The lack of haptic feedback can make the screen tricky to operate on the move, especially when trying to select some of the shortcut buttons along the bottom of the display because they are quite small. Wireless Apple CarPlay and Android Auto connectivity is standard on the I-Pace, so owners can bypass Jag's infotainment system entirely if they wish.
The Pivi Pro media system allows you to connect two phones over Bluetooth at the same time, and the sat-nav shows not only where the nearest charging stations are, but also how much you can expect to pay for a charge. High-tech features like 3D surround-view cameras and the ClearSight digital rear-view mirror are available.
Practicality, comfort and boot space
The I-Pace has more space than you might think, with plenty of extra storage
The cab-forward stance, stretched wheelbase and flat floor mean the Jaguar I-Pace is surprisingly practical and crammed with handy storage solutions. For instance, the central armrest hides a 10-litre cubby, the centre console has been hollowed out and features two USB charging ports, and pull-out trays beneath the rear seats can swallow a laptop or iPad each.  
Size 
The I-Pace is quite a large car and has a very similar footprint to an Audi Q5. It measures 4,682mm long, 1,895mm wide and 1,565mm tall, which makes it quite a bit smaller than its nearest rival, the BMW iX. However, the I-Pace's 2,990mm wheelbase is almost identical to the BMW's, so there's plenty of space for passengers inside.
Leg room, head room and passenger space
There's a decent amount of space in the back of the I-Pace. Your feet slide neatly under the seat in front, and because there's no transmission tunnel and plenty of headroom, you could seat three adults in the rear – although shoulder room may be a little tight.
Boot
The boot is flat and can swallow up to 505 litres of luggage – about the same amount as you can load into a BMW iX – while dropping the I-Pace's rear bench frees up 1,163 litres in total. There's underfloor storage in the boot as well, plus a handy 27-litre 'frunk' under the bonnet, too.
Reliability and safety
EVs are a new venture for Jaguar, but electric cars have fewer moving parts so, in theory, there is less to go wrong
The I-Pace came in a decent 65th place on our list of the best cars to own, which is based on the results of the most recent Driver Power owner satisfaction survey. Meanwhile Jaguar as a brand finished in a pretty good 10th place overall in the best car manufacturer rankings – far ahead of rivals BMW, Mercedes and Audi – so the I-Pace seems like it should be a great car to own.
Euro NCAP awarded the Jaguar I-Pace a full five stars in its crash test assessment back in 2018, with a 91 per cent rating for adult occupants and 81 per cent for child occupants. It also scored 73 per cent for pedestrian protection and 81 per cent for its driver-assistance systems – the model has been kitted out with a raft of safety tech such as adaptive cruise control, emergency brake assist, lane-departure warning, blind-spot monitoring and traffic-sign-recognition technology.
Warranty
The I-Pace itself is covered by Jaguar's standard three-year/unlimited-mileage warranty. However the battery is covered by a more comprehensive eight-year/100,000-mile warranty, as over the course of the car's lifetime the battery power and density will deplete with age. 
Servicing
Electric cars generally need less frequent maintenance than a petrol or diesel-powered car, and the same is true for the I-Pace. Jaguar says the I-Pace only needs to be serviced once every two years or every 21,000 miles, whichever comes first. Of course, Jaguar offers service plans for the I-Pace, with the option to either spread the cost over a number of months or cover it all with a single payment.
For an alternative review of the Jaguar I-Pace, visit our sister site DrivingElectric...