Tesla Model S vs Jaguar I-Pace
Can the newly revised Tesla Model S beat the Jaguar I-Pace?
Tesla used to have the premium electric car sector sewn up, with only a few competitors. But over the last year or so a glut of high-end EVshas hit the market from established car brands.
That's forced the American firm to re-evaluate, so its Model S has been relaunched with a revised line-up that echoes its smaller sibling and our current Auto Express Car of the Year, the Model 3.
• Best electric cars to buy 2019
It's the £78,050 Long Range model we're testing here, which means it aligns nicely with a former Car of the Year winner, the Jaguar I-Pace. No car has more successfully cemented itself and joined Tesla at the top than the Jag, so this will be a tough test.
Driving range is a big factor with any EV, but as larger cars like these with bigger batteries start to overcome the problem of range anxiety, it's no longer good enough just to be a sound EV; these vehicles have to be good cars, full stop. So how they drive, ride and handle will have a bearing on our verdict, too.
The level of quality and equipment you get at this price will also be a factor, so we'll see if the updated Tesla can reclaim its crown from Jaguar.
Tesla Model S
| | |
| --- | --- |
| Model: | Tesla Model S Long Range AWD |
| Price: | £78,050 |
| Engine: | Dual electric motors, 469bhp |
| 0-60mph: | 4.3 seconds |
| Test economy: | 3.4m/kWh |
| Real-world range: | 323 miles   |
| Annual road tax: | £320 |
The Model S has lost a little ground to its premium EV rivals, as more established manufacturers have dipped their toes in the all-electric pool, but Tesla hopes it has addressed this with updates to its saloon. We test the £78,050 Model S Long Range to see if they've worked.
Design & engineering
Under the skin, the Model S uses the same skateboard-style architecture that's defined Teslas for years, with the 100kWh battery sandwiched in the floor within the car's wheelbase. The usable capacity is 95kWh, but this is still bigger than the Jag's total battery capacity. 
In the Tesla, it supplies two electric motors for a total of 469bhp and 750Nm of torque, which is plenty, despite a fairly high 2,215kg kerbweight.
Engineering updates have been made to coincide with the range restructure, and these focus on improved control software to extract even more range from the battery, with a claimed 375 miles. The air suspension also now features adaptive damping, which adjusts the set-up depending on driving style and habits, as well as the road surface. 
The car's charging capability has also been boosted, so it can now accept a feed of up to 200kW as part of Tesla's latest Supercharger V3 network. That's 50 per cent faster than before; the most the Jag can accept is a 100kW power supply.
While build quality is better, the material finish inside still feels inadequate when compared with the Jaguar's. It's areas like this, and how the car rides and handles, where the expertise of 'legacy' car manufacturers such as Jag give them an advantage.
Still, the Model S's standard kit is great, and its infotainment system works well. Most of its features are controlled through this, with sat-nav, Autopilot functionality and the climate control all integrated. There's also a digital dash, rear camera and heated leather seats included.
Partnership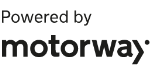 Need to sell your car?
Find your best offer from over 5,000+ dealers. It's that easy.
Driving
High-end EVs are characterised by their performance, and the updated Model S's acceleration will stagger you. Extracting it is simple, too. With a single-speed gearbox, you just select drive and plant your right foot. 
The car sprinted from 0-60mph in 4.3 seconds, 0.1 seconds faster than the Jaguar. The Model S was even quicker from 30-70mph, taking 3.1 seconds compared with 3.7 seconds for the I-Pace. Performance is similar to a super-saloon's, with instant response.
Improvements to the chassis are noticeable, because the Model S rides with more compliance and less crashiness than before. It's still not as comfortable or as well controlled as the I-Pace, but it's definitely a step in the right direction.
On standard 19-inch alloys the Model S can struggle over bumpy or torn surfaces as the dampers are worked harder, but it is more comfortable. Yet there's been little to no noticeable effect on the car's handling. The steering is a good weight in Normal mode but too heavy in Sport, yet like the ride and body control, it's not a patch on the Jag's steering.
There's no communication through the wheel rim in the Tesla, so you just learn to trust how much grip it has. There's little point leaning on it this hard though because the Model S is best when travelling quickly in strong refinement. It's an EV trait that's very welcome.
The Jag easily matches it here, but while the Tesla is still a step behind dynamically and for comfort, this updated Model S is much improved.
Practicality
The big hatchback means the Model S is practical. There's a claimed 894 litres of boot space split between the boot and the 'frunk' – that additional 150 litres under the bonnet. It's roomy enough inside, with good space in the rear for adults. In fact, it feels roomier than the Jaguar.
Charging is a huge issue when it comes to EVs' practicality. With up to 200kW charging capability, the Model S beats the Jag – and at the moment buyers once again get free access to Tesla's Supercharger network.
With a 200kW feed from a V3 Supercharger, an 80 per cent top-up takes just 38 minutes. This rises to 44 minutes for a 150kW supply. An 11kW AC supply from a charging post or wallbox will fully recharge the battery in 10 hours and 15 minutes, while a relative trickle charge from a three-pin plug, drawing 3.7kW, will take a yawning 30 hours and 15 minutes. If you can afford an EV like this, that latter figure probably won't be an issue since you're likely to have a garage or driveway with space for a home charging set-up.
Ownership
Tesla didn't feature in our Driver Power owner satisfaction survey in 2019, but safety is strong. Autopilot is included, so the Model S is able to accelerate, brake and steer to keep you in your lane. Autonomous braking with pedestrian detection is also included.
Full self-driving capability costs £5,800 more. This adds a feature that will follow nav instructions on the motorway, performing overtakes and lane changes. The Model S is a five-star-rated car by Euro NCAP.
Running costs
Based on an electricity price of 13p per kWh, the Model S will cost up to £13 to charge. The Tesla returned 3.4 miles per kWh for a real-world range of 323 miles. Over an average of 12,000 miles per year, you'll spend £459 on electricity. This is all based on home charging of course, and if you regularly plug into free Superchargers then this could be much lower.
Our base cost compares with an annual electricity bill of £624 for the Jaguar solely based on home charging, because the I-Pace returned 2.5 miles per kWh for a real-world range of 213 miles.
Testers' notes
"We're not big fans of the wood trim in the cabin. It's not very high quality. The Tesla's ride and handling are good, but Jag's experience shows; it clearly understands how to develop a good-handling EV."
Jaguar I-Pace
| | |
| --- | --- |
| Model: | Jaguar I-Pace EV400 AWD HSE |
| Price: | £74,995 |
| Engine: | Dual electric motors, 395bhp |
| 0-60mph: | 4.4 seconds |
| Test economy: | 2.5m/kWh |
| Real-world range: | 213 miles   |
| Annual road tax: | £320 |
As the first-ever electric car to take the Auto Express Car of the Year crown, the I-Pace isn't just a great EV, it's a brilliant car, full stop. It's not quite as expensive as the Tesla at £74,995 in HSE trim, but does it offer better value for money?
Design & engineering
The I-Pace sits on Jaguar's D7e platform, which it developed for electric vehicles from its D7 family – and more all-electric Jags will follow the I-Pace in the future.
There's plenty of aluminium to keep weight down, but the car is still heavy – at 2,208kg, it's heavier than the Tesla. As in the Model S, the high kerbweight comes from the big battery pack. It's rated at 90kWh (although there's only 85kWh usable energy for a claimed range of 258 miles WLTP) and is mounted low down in the chassis between the axles to centralise mass and keep the centre of gravity down.
Even though the I-Pace is more SUV-like in its execution, the dimensions show that there's not too much difference in footprint between the two cars.
Despite the Jag being cheaper than the Tesla, our car featured the £1,100 Active Air Suspension option to match the specification of the Model S. Add metallic paint as well (£700) and the gap closes to £1,255.
The interior is much higher in quality than the Model S's. It's not quite as spacious, but the materials feel more expensive and the build is much more solid. The seats and touchpoints, such as the steering wheel, are simply of better quality.
You get a similar level of kit, though, even if the infotainment isn't quite as impressive. The climate control gets its own digital panel, there's a full digital dash, nav, parking sensors and a reversing camera, adaptive cruise, matrix LED lights rather than the Tesla's standard LED items, heated seats, a powered tailgate and keyless operation. It matches the Model S's spec, except there's phone connectivity here, too.
Driving
This is where the I-Pace excels. It's not as quick as the Model S, accelerating from 0-60mph in 4.4 seconds and taking 3.7 seconds to sprint from 30-70mph, but that's by no means slow.
Where the I-Pace steals a march is with how it rides and handles. Even on 20-inch alloy wheels, the way the Jaguar smothers rough roads and deals with bumps is nothing short of incredible, especially when you consider how heavy it is.
Despite its mass, the I-Pace steers beautifully. The steering's weight and speed draw you into the driving experience, and although it's slightly higher off the road than the Tesla, the Jag has less body roll and more grip.
In fact, the I-Pace's cornering ability is tenacious. With four-wheel drive, traction is great too, and the single-speed gearbox means it's as easy to access the performance as in the Tesla.
Both models are among the best in the class when it comes to regenerative braking. There are two modes in each – basically, off or on – and in the latter setting you very quickly get used to driving around by modulating the throttle to speed up and slow down.
It's this that partly defines these two cars and makes them relaxing to drive when performance isn't at the forefront of your mind. Both are also very refined – the Jag marginally more so than the Tesla, with wind and road noise better suppressed, although there's a little more motor whine.
Practicality
With a powered tailgate to match the Tesla, plus the Jag's slightly higher ride height, loading up is a little easier. And although the 656-litre boot isn't quite as roomy as the Tesla's, few owners will max out the space on offer in five-seat form. If you need more, you can fold the 60/40 rear bench to reveal 1,453 litres. The same configuration in the Tesla yields 1,645 litres.
The I-Pace's charging capability means it's not quite as versatile as the Model S. It accepts 100kW charging, and more of these points are now emerging across the UK. With this supply, an 80 per cent top-up takes 42 minutes. A standard 50kW CCS rapid charge feed sees this rise to one hour 11 minutes.
A full recharge using an 11kW feed, such as a public charging point or a high-power wallbox, will take 13 hours and 30 minutes – good enough for an overnight charge. As with the Tesla, the standard three-pin cable is only really suitable when no other infrastructure is present. It takes 27 hours to fully charge the battery using this method.
Ownership
Jaguar's semi-autonomous tech isn't as advanced as Tesla's Autopilot. It does come as standard, though, and includes steering and distance control, and autonomous braking. Lane and blind-spot assist are also included, and the I-Pace gets a five-star Euro NCAP safety rating.
The British brand finished ninth in our Driver Power rundown of brands, so owners seem to be relatively satisfied with their cars. Jag scored highly for its powertrains, ride and handling and safety.
Running costs
Electric cars bring big benefits for company car buyers. Benefit-in-Kind tax stands at 16 per cent this tax year – that's the lowest currently possible, but next year it falls back to zero, before rising by one percentage point a year thereafter. For this year, higher-rate earners will pay £5,216 for the Tesla and £4,796 to run the Jag.
These two are also super cheap to run relative to a combustion-engined car for cash buyers, too. These EVs have extremely strong predicted residual values – our experts estimate 64.5 per cent retained value for the Jag and 66.2 per cent for the Tesla, which equates to residual values of £48,349 and £51,638 respectively.
Testers' notes
"With no engine, there's storage under the I-Pace's bonnet. It's smaller than the Tesla's 'frunk', but is somewhere to store the charging cables. As in the Model S, Mode 2 and Mode 3 cables are standard."
Verdict
First place: Tesla Model S
It's a little pricier, but range and charging are crucial with EVs, so the Tesla's bigger battery, greater efficiency and therefore longer real-world range – plus the faster recharge capability – are easily worth the extra. The Model S doesn't ride or handle with anywhere near the composure of the Jag, but the chassis improvements have helped comfort – plus the infotainment edges out the I-Pace's set-up.
Second place: Jaguar I-Pace
The I-Pace is still the best-riding, best-handling EV on sale. If this is what you value but want an advanced electric car, you should pick the I-Pace. However, compared with the Tesla it can't be recharged as fast, or travel as far on a full battery, which are two massive factors for any EV. Add in a slight disadvantage in practicality, plus inferior infotainment, and the I-Pace loses out, but only just.
Also consider...
Mercedes EQC
Model: Mercedes EQC 400 AMG Line PP packPrice: £74,610Engine: 2x e-motors, 402bhp
The Mercedes EQC a better EV than the e-tron, but doesn't drive quite as nicely as the Jag, and can't match the Tesla's range. However, it's beautifully refined and rides sweetly, too, even if it's a little less practical compared with the Audi.
Audi e-tron
Model: Audi e-tron 55 quattro plusPrice: £71,560Engine: 2x e-motors, 402bhp
It's well priced, but the e-tron's lack of efficiency compared with the EQC, I-Pace and Model S in particular mean it's not quite as practical, despite its big boot and roomy cabin. The interior is a fine example of Audi build and material quality, though.
Figures
| | | |
| --- | --- | --- |
|   | Tesla Model S Long Range AWD | Jaguar I-Pace EV400 AWD HSE |
| On the road price/total as tested | £78,050/£78,050 | £74,995/£85,700 |
| Residual value (after 3yrs/36,000) | £51,638/66.2% | £48,349/64.5% |
| Depreciation | £26,412 | £26,646 |
| Annual tax liability std/higher rate | £2,608/£5,216 | £2,398/£4,796 |
| Annual elec. cost (12k/20k miles) | £459/£765 | £624/£1,040 |
| Insurance group/quote/road tax cost | 50/N/A/£320 | 50/£892/£320 |
| Servicing costs | TBC | TBC |
| Length/wheelbase | 4,979/2,960mm | 4,682/2,990mm |
| Height/width | 1,445/2,037mm | 1,565/2,011mm |
| Powertrain/battery type | Dual motor/li-ion | Dual motor/li-ion |
| Peak power | 469bhp | 395bhp |
| Peak torque | 750Nm | 696Nm |
| Transmission | Single-spd auto/4WD | Single-spd auto/4WD |
| Battery capacity/usable capacity | 100/95kWh | 90/85kWh |
| Boot capacity (seats up/down) | 894/1,645 litres | 656/1,453 litres |
| Kerbweight/payload/towing capacity | 2,215kg/N/A/N/A | 2,208/462kg/N/A |
| Turning circle | 12.4 metres | 12.4 metres |
| Basic warranty/recovery | 8yrs (100,000)/8yrs | 3yrs (60,000)/3yrs |
| Driver Power manufacturer/dealer pos. | N/A | 9th/16th |
| NCAP: Adult/child/ped./assist/stars | 82/77/66/71/5 ('14) | 91/81/73/81/5 ('18) |
| 0-60/30-70mph | 4.3/3.1 secs | 4.4/3.7 secs |
| 30-50mph/50-70mph | 1.2/1.7 secs | 1.5/2.2 secs |
| Top speed | 155mph | 124mph |
| Braking 70-0/60-0/30-0mph | 46.0/34.5/9.9m | 46.8/34.6/8.8m |
| Auto Express econ./predicted range | 3.4 mi/kWh/323 miles | 2.5 mi/kWh/213 miles |
| Claimed range (WLTP) | 375 miles | 258 miles |
| Charging capability | 3.7/11/150/200kW | 3.7/11/50/100kW |
| Charging time (lower rates) | 30h 15m/10h 15m | 27hrs/13hrs 30m |
| Charging time (higher rates) | 44m/38m | 71m/42m |
| Actual/claimed CO2/tax bracket | 0/0g/km/16% | 0/0g/km/16% |
| Airbags/Isofix/parking sensors/camera | Six/yes/yes/yes | Six/yes/yes/yes |
| Auto box/lane assist/blind spot/AEB | Yes/yes/yes/yes | Yes/yes/yes/yes |
| Climate/cruise ctrl/leather/heat seats | Yes/adaptive/yes/yes | Yes/adaptive/yes/yes |
| Met paint/LEDs/keyless/pwr tailgate | Yes/yes/yes/yes | £700/matrix/yes/yes |
| Sat-nav/digi dash/DAB/apps | Yes/yes/yes/yes | Yes/yes/yes/yes |
| Wireless charge/CarPlay/Android Auto | No/no/no | No/yes/yes |