Used Tesla Model S review
A full used buyer's guide on the Tesla Model S covering the M1 that's been on sale since 2012
Verdict
More than a decade after it was first shown, this Tesla is still in a class of one. Plus, the brand already has years of EV experience under its belt, which in theory could keep it ahead of the pack for a while yet. Scour the owners' forums and it's clear that Tesla's dealer network has become less attentive than it once was as sales volumes have grown, but this is still a brand that tends to look after its customers well. Regular updates to the specification mean that, for used-car buyers, newer often means better. But so far the battery packs of even the oldest examples are refusing to degrade significantly, so any Model S should have plenty of life left in it.
It's 2020 and we're still waiting for a pure-electric executive or luxury saloon from a mainstream, established brand to hit the market. Yet Tesla announced its Model S 12 years ago, in June 2008.
The company has had its fair share of bad news in recent years, including patchy reliability, problems with parts supply, and massive losses every quarter, but owners tend to love this US manufacturer's products because they're so innovative, and because of how far ahead of the pack Tesla has been.
However, it's not just the Model S's unique proposition that owners love; this is also a car that's extremely usable, thanks to its long range, roomy cabin, blistering performance and hi-tech driver aids. Sure, you have to pay for the privilege of buying a Model S, but sometimes the best products are reassuringly expensive.
Models covered
Tesla Model S Mk1 (2012-date) - If you want a used electric luxury car, this is your only choice – but it's a good one.
History
Although the Tesla Model S was first shown in prototype form in March 2009, it didn't reach production until June 2012 – four years after it was first announced.
Right-hand-drive cars didn't arrive in the UK until June 2014, when buyers were able to choose between the 60, P85 and P85 Performance Plus; the latter got a more muscular electric motor, while the number denoted the battery pack's size in kilowatt-hours (kWh).
The four-wheel-drive P85D of February 2015 was the first Model S with twin electric motors, and two months later the entry-level 60 was superseded by the 70D.
From July 2015 the P90D became available, while a year later the P75 and P75D replaced the 70 models. Soon afterwards, the range-topping P100D arrived, with standard air suspension.
Tesla Model S reviews
Which one should I buy?
All Model Ss are fundamentally the same, which means you get an electrically powered hatchback with either five or seven seats; the latter version features a pair of rear-facing kids' chairs in the boot.
Partnership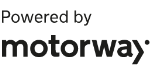 Need to sell your car?
Find your best offer from over 5,000+ dealers. It's that easy.
While equipment levels vary from one car to another, the biggest difference in their cost and usability is the size of the battery; buyers generally want the biggest they can afford for the longest range (see running costs, below). We'd aim for at least a 75 model because it offers a good blend of range and affordability, plus it's plenty quick enough.
Tesla offers the ability to purchase used models online through its official website.
Every Model S comes with a 17-inch infotainment screen, Bluetooth and DAB, 19-inch alloys, xenon headlights plus a reversing camera. It's common to find cars with lots of options; look for air suspension and upgraded seats for added comfort.
Alternatives to the Tesla Model S
The Model S has no rivals, because this is the only pure-electric car in its class currently on sale – although the smaller, cheaper Tesla Model 3 might be worth a look. You could buy a Jaguar I-Pace, but prices start at around £50,000 because it hasn't been on sale for as long. There are plenty available, though.
The Audi e-tron is also relatively plentiful, despite arriving only last year, but again prices start at a hefty £57,000.
Ignore these two cars and you're looking at hybrids or plug-in hybrids (PHEVs), with the Porsche Panamera arguably the closest fit; a 55,000-mile 2014 E-Hybrid starts at £30,000. The Mercedes S 500 e and E 350 e are very impressive PHEVs, while the E 300 Bluetec is a non-plug-in hybrid. All of these come in saloon form only, just like the very impressive BMW 530e PHEV.
What to look for
Panels
Bodywork repairs are a specialist job, thanks to the car's complex construction; don't overlook damage to panels.
Electrics
The most common problems with the Tesla Model S tend to be electrical. Focus on the infotainment, lights, wipers and climate control.
Safety
Reassuringly for such a novel car, the Model S has impressed assessors in its crash tests, gaining the full five stars from Euro NCAP.
Brakes
The brake discs on this Tesla can suffer from corrosion or deposits that lead to juddering. Repairs can be relatively costly.
Interior
That electric drivetrain means the cabin is much more open than in a regular car, and Tesla has done a great job of making it uncluttered.
Many people are blown away by the futuristic look, but others may worry about the almost total lack of buttons and dials, which means using the vast touchscreen to control everything from the heating and air-conditioning, to the driving modes and stereo settings.
Sub-standard fit and finish is not an unknown issue, with gripes including misaligned panels. But the flat floor means cabin space is impressive, while having two boots makes the car far more practical than more conventional rivals.
Running costs
Servicing costs are low. Tyres and brakes are almost the only consumables, and the regenerative braking system means brakes last much longer. Allow £15 to replace the pollen filter every two years, or £250 every three years if a higher-grade HEPA filter is fitted. The brake fluid should be renewed and the air-con serviced every two years, for £20 and £140 respectively.
Tesla reckons the first big bill will be after 15,000-20,000 miles,when the first set of new tyres is due, at £600-£1,000. Some cars also have free, unlimited access to Tesla's Supercharger network. This benefit transfers with the car and its My Tesla account, which will say if it's eligible.
Recalls
The Model S has been recalled five times so far, and the first time was in November 2015 because 2,518 cars built up to that date had faulty seatbelt pre-tensioners. The parking brake potentially failing to release properly led to 1,486 examples of the Model S and Model X being recalled in April 2017, when cars made between February and October 2016 were affected.
Two campaigns were launched in 2018: the first, in January, was because of airbag glitches, while the second, in March, was because the power steering could go on the blink. The most recent recall came in January this year, also because of problematic airbags, with more than 5,000 Model Ss affected.
Driver Power owner satisfaction
We've never had a one-hit wonder in our Driver Power survey before, but that's what the Model S is; it came first in the 2016 New Car Survey but hasn't appeared since. Its lowest score was 33rd for build quality, and it came fifth for reliability and seat comfort – but other than that it was a clean sweep of first places. The reviews are mixed on carbuyer.co.uk, partly because of some disappointing used buys