Andy Murray talks cars: Ferrari, Jaguar I-Pace and electric car charging
We chat to former Wimbledon champ Andy Murray about his Jaguar I-Pace, his driving history and his views on electric vehicles
Champions come in many shapes and sizes. The Jaguar I-Pace's blend of desirability, driveability and cutting-edge tech makes it a worthy winner of the 2018 Auto Express Car of the Year award, not least because it beat models such as the Mercedes EQC, Audi e-tron and BMW iX3 to market. 
So the I-Pace is something of an underdog in the electric SUV stakes, and a similar argument can be made about Grand Slam tennis champion Andy Murray. While Murray has had a tough year following extensive hip surgery, the 31-year-old Scot is used to setting a standard others must beat – just like the I-Pace – having won two Wimbledon titles, a US Open crown and a brace of Olympic gold medals. 
• Best electric cars to buy 2018
And with Jaguar now entering the third year of its partnership with Wimbledon and the All England Lawn Tennis and Croquet Club, Auto Express leapt at the chance to head to SW19, to grill Murray on everything from what motivates him to stay competitive, towhy the worst car he ever owned was a Ferrari.
We'll kick off with the definitive motoring question: what was your first car? 
"A Volkswagen Polo. I loved it. I still own it, and one of the guys that works with me drives it. My wife was trying to get me to sell it, but I want to keep it. I've had it for about nine years now. I enjoy driving it. It was my first car and I'm attached to it."
Were you desperate to get your driving licence as a teenager?
"Well, I didn't actually pass my test until I was 22! I moved to Barcelona when I was 15, and used to take the bus from the academy that I was at into the city every weekend. I moved back [to London] when I was 18, and took the Tube everywhere for a few years. It wasn't until I lived outside [the capital] that I needed to drive."
You're obviously very competitive. What drives that?
"A lot of it comes from my upbringing. My brother is 15 months older than me, and we used to play every single sport together – squash, golf, tennis, gymnastics, badminton – it didn't matter, we played all sports. He was always bigger than me, stronger and better than me at most things. So I got used to losing at a young age, and I didn't like it. But the next day I would always go back and play again, so we were competing lots from a young age, and it became a natural thing for me to do."
When you see your brother now, is there still that competitiveness?
"No, that went. I'm playing singles and he's playing doubles. We were extremely competitive until I was about 14. When I went over to Spain to train, he was training in France; we didn't see each other that much, and that was when that relationship changed a bit. Now we would probably be each others' biggest fans. We used to fight when we competed as youngsters, whereas now we do it with a smile on our faces."
Jaguar surprised a lot of people by coming out with an electric SUV before bigger companies, such as Mercedes. Is there an element of the plucky underdog that appeals to you?
Partnership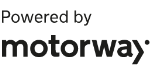 Need to sell your car?
Find your best offer from over 5,000+ dealers. It's that easy.
"For sure. In terms of my own career that's been the case for quite a large part of it, because of the people I've been competing against; some of the best players ever. Jaguar is a great British brand and has changed a lot since I was young. It's making modern, younger cars, like the electric cars – one of the first big companies to do it – and the I-Pace is great to drive."
You're running an I-Pace at the moment, and had an F-Pace before that. How do the two Jaguar SUVs compare?
"The biggest difference is the sound. The I-Pace is also extremely smooth. Both cars suit what I need in terms of sports: they can fit all the equipment in the boot. I've got two kids now, and the I-Pace is great for them as well. Wrongly, I assumed you wouldn't be able to go very far with it, but you can go 270 miles, which is obviously a long trip, so it's great."
How have you found the public charging network?
"I charged up once in a service station and that was fine. Obviously it's a little bit longer than filling up in a petrol station, but the reason for me having to do that was that I hadn't planned in advance. Now I charge the car pretty much every night when I'm at home."
You must have excellent eyesight to see a ball coming towards you at 140mph. Do you think that gives you an advantage on the road?
"I think so. I've always enjoyed go-karting. I haven't done it for a few years since I had back surgery, but I always did pretty well and so far I haven't had any accidents in a car. We're used to seeing an object coming towards us at quick speeds [on the court], so we have to have sharp eyes." 
What's the worst car you've ever had?
"I owned a Ferrari [F430] for a short period of time. It's the one time in my life I feel like I keeled in to peer pressure, and I exchanged it within eight or nine weeks. I didn't enjoy driving it at all; I never drove it.
Did it generate too much attention?
"Yeah. I exchanged it very quickly; it was a mistake. Obviously it's an amazing car, but I didn't enjoy driving it."
Check out our full in-depth review of the Jaguar I-Pace to find out why it won our Auto Express Car of the Year Award 2018...