New Audi e-tron 55 quattro 2019 review
The new Audi e-tron is the brand's first electric car and it promises a range of 249 miles, but does it live up to its potential?
Find your Audi Q8 e-tron
Offers from our trusted partners on this car and its predecessors...
Or are you looking to sell your car?
Advertisement
Audi has already established itself in the SUV market, but the e-tron moves the game on and is a convincing step into the next-generation. Thanks to an electric drivetrain, the e-tron is more refined, more comfortable and more practical than the equivalent Q5. The styling might be plain to some and it does little to allay reservations that electric cars are too expensive, but doing without the weirdness of some rivals might prove to be a clever way of appealing to those still on the fence about EV ownership.
Audi has always had a knack for marketing. Whether making motorsport links to an iconic Quattro rally car, or simply leaving the glorious V10 howl of an Audi R8 Performance do the talking itself, it knows how to make people want its cars. 
However, the company is going to have to change its tune over the coming years as it gears up to deliver a full size range of fully-electric options. The Audi e-tron is the first car in the brand's electric offensive, but rather than Audi 'going electric', the firm proudly heralds that 'electric has gone Audi'. So, as we test it in the UK for the first time, is it the game-changer it claims to be?
Built on a modified version of the MLB platform found under a range of other Audi SUVs, the Tesla Model X rivalling e-tron offers up one powertrain configuration to start with: a 168hp front motor and a 188bhp rear motor mated to a 95kWh battery. The total system output stands at 302bhp, though this peaks at 402bhp for eight seconds with an overboost function. It's able to accept 150kW DC fast charging through its CCS connector, which means that charging from flat to 80 per cent full takes half an hour. However, you won't find a 150kW charger beside the road in Britain just yet.
While the powertrain is a revolution for Audi, the styling deliberately isn't. The brand is targeting core buyers with the e-tron, so while the Jaguar I-Pace looks like little else on the road, the e-tron could be mistaken for a Q5 - just one that's slightly longer and lower.
It's the same story on the inside. Like many of the latest Audis, the dash is dominated by three displays - two touchscreens on the dash, another ahead of the driver. These gain EV-specific menus; the customisable Virtual Cockpit digital dials show the relationship between motor load and brake regeneration in real time, while the navigation system features the location of public charging points. If a top up is needed it can plot routes accordingly. Some might prefer the minimalist Model X look, but the Audi feels significantly more sturdy and expensive in terms of perceived quality.
That brawny feeling continues out on the road. This is a big, heavy car - weighing the best part of two and a half tonnes - which brings with it good and bad points. One of the e-tron's greatest strengths is comfort: equipped with adaptive air suspension as standard, it manages to glide along even pretty dreadful surfaces with little fuss. It's exceptionally quiet, too, with barely a whisper of road and wind noise. Admittedly our car featured optional acoustic side windows (£525), but this is an extremely relaxing SUV, regardless.
The electric motors help here, delivering very little whine, even under the sort of hard acceleration that delivers a 5.7-second 0-62mph time in overboost mode. If anything, it's the way that it delivers the performance that's most impressive: there's no waiting around for a gearbox to make its mind up before pulling out of a junction in a hurry, and while the throttle response isn't quite Tesla-sharp, it's more lively and linear than a combustion-powered Audi SUV. 
Partnership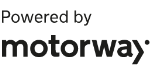 Need to sell your car?
Find your best offer from over 5,000+ dealers. It's that easy.
Fast though it is, it definitely isn't sporty. It weighs the best part of two-and-a-half tonnes, and if it really feels it through the corners. Much of that mass is mounted low, so stability is never in question; it's just not to keen to change direction in a hurry. The steering's gearing is fairly slow too. While it's relaxing to twist, it doesn't help disguise the heft.
All of that kinetic energy offers potential to convert it all back into electrical energy each time you slow down. A brake regeneration system comes into play when braking at below a rate of 0.3G, or by manual adjustment through the steering wheel paddles. As a result, coasting downhill or towards junctions helps to keep the battery topped up.
The powertrain and battery layout translates into a practical cabin. Back seat passengers are treated to limo-like levels of legroom, and the flat floor means that there's loads of footroom even three-up. Out back, there's a vast 660-litre boot, which is backed up by a modest 60-litre front compartment to hold onto the charge cables.
There's two trim levels to choose from initially. £71,520 gets the standard model, which comes with 20-inch alloy wheels, LED headlights, and leather-trimmed, electrically-adjustable seats. The launch edition costs £82,270, and adds 21-inch wheels, a 360-degree parking camera, matrix LED lights and a preconditioning system for the air conditioning and seat heating, among others. Of course, both of those prices can be subtracted by £3,500 thanks to the government's plug-in grant.
We also sampled one of the e-tron's party pieces: the rear view cameras. Standard on the Launch model and a £1,250 option otherwise, it's in this configuration where the e-tron is at its most slippery - the 0.27 coefficient of drag figure, Audi says, is class leading. The OLED displays themselves work pretty well, displaying a crisp image with only the tiniest hint of latency. The screen position needs some work though - while looking over to the passenger side seems fairly natural, the driver's side screen seems as if it's placed at too much of a shallow angle and a little too low, so it's not as easy to look at as a conventional mirror.
Audi expects demand for the new e-tron to be high, and residual values reflect this. A three-year-old e-tron that's covered 30,000 miles should hold 65 per cent of its value - more than equivalent forecasts for both the Model X (58 per cent) and I-Pace (59 per cent).