Audi Q8 e-tron vs Genesis Electrified GV70: 2023 twin test review
Audi's Q8 e-tron gets an update and a new name – but is that enough to beat the Genesis Electrified GV70?
Those looking for a premium electric SUV are spoiled for choice. Due to the explosion in popularity of high-riders, manufacturers have sought to capitalise, often focusing their early EV efforts on such cars. It was no surprise, then, that Audi's first mass-produced electric model – the e-tron, now called Q8 e-tron – was an SUV. 
Genesis was still several years away from arriving in the UK when the e-tron launched in 2019. It's making waves now, though, and the models that have impressed us most are the battery offerings such as the Electrified GV70. But can this newcomer beat one of the establishment?
| | | |
| --- | --- | --- |
|   | Audi Q8 e-tron 55 quattro Sport | Genesis Electrified GV70 |
| Price: | £77,085 | £64,405 |
| Powertrain: | 2x e-motors, 106kWh battery, 402bhp | 2x e-motors, 77.4kWh battery, 483bhp |
| 0-62mph: | 5.6 seconds | 4.2 seconds |
| Test efficiency: | 2.3mi/kWh | 2.5mi/kWh |
| Charging: | 170kW (10-80% in 31 mins) | 240kW (10-80% in 18 mins) |
| Annual VED: | £0 | £0 |
Audi Q8 e-tron
This car was once known simply as the e-tron, but as Audi began to expand its all-electric range, the name has transitioned into a brand, prompting the Q8 prefix to be added to this big SUV. In 55 Sport trim the Q8 e-tron costs £77,085, making it a little pricier than the Genesis. Is it worth the extra?
Tech highlights 
Despite – much like the Genesis – being based on a platform used for various petrol, diesel and hybrid vehicles, the Q8 e-tron manages to cram a huge 114kWh battery into its frame. Of that, 106kWh is usable, representing a capacity increase of a fifth over the pre-update model and providing an official range figure of up to 330 miles. 
Both the 50 and 55 versions feature two motors to provide a quattro-branded all-wheel drive system. The SQ8 e-tron goes a step further with a triple-motor set-up, although the 55 we're testing isn't wanting for power, putting out 402bhp and 664Nm of torque. 
A big battery does mean a lot of weight, though; the Q8 e-tron tips the scales at nearly 2,600kg.This means it's less powerful and much heavier than the Genesis, making it noticeably slower, with a 0-62mph time of 5.6 seconds. 
The Q8 is also a little behind in terms of charging technology; it's capable of accepting up to 170kW, which is 20kW higher than older models, but that's still some way off the Electrified GV70's 240kW capability. 
Safety: When the car was assessed by Euro NCAP in pre-update e-tron guise, back in 2019, it scored the maximum five-star rating. All models come as standard with cruise control, lane-departure warning and traffic-sign recognition. 
On the road
The Q8 e-tron is noticeably stiffer than the Electrified GV70, which makes it feel more composed on B-roads, but compromises comfort.
Around town: The Q8 e-tron's relatively firm response means you need to be wary of tackling speed bumps and potholes, although you don't hear suspension knocks quite as much as when you're driving the Genesis. When navigating built-up areas, the Audi feels every bit the large and heavy car it is, and you need to take care with the throttle, which responds more sharply than its rival's.
A & B-roads: Initially, that tight control over suspension movement makes the Q8 e-tron feel more capable through the turns – especially in the firmer-still Dynamic mode. When driving over undulations in the road surface, the Audi settles down quickly, making it feel less wayward than the Electrified GV70 and producing less body roll when cornering. 
Partnership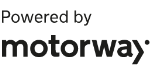 Need to sell your car?
Find your best offer from over 5,000+ dealers. It's that easy.
However, there's only so much the suspension can do about the Q8 e-tron's sheer mass. You don't have to be cornering particularly fast for the front end to push into understeer, with the tyres making a very unhappy noise in the process. The steering feels more natural than in the Genesis, as well as a little quicker, but it could prove a touch too heavy for some in Dynamic mode.
Motorway: High-speed refinement and noise levels are superb, and both have the beating of the GV70. There's more than enough thrust for the Q8 e-tron to swiftly get up to the national speed limit when heading down a slip road, but owing to its lower power output and extra weight relative to the Genesis, it feels brisk rather than fast.
Ownership
If there's one thing Audi consistently delivers on, it's build quality. The finish of the Q8 e-tron's cabin is superb, and every surface feels expensive. Meanwhile, the driving position offers a wide range of adjustment in both the steering wheel and seat, although the GV70's front seats have a greater range of adjustment. 
The Audi's dashboard level is a little higher than in its rival, which only encourages you to adopt the kind of lofty seating position that seems appropriate for a large SUV.
As standard, the Q8 e-tron comes with a three-year, 60,000-mile warranty package, plus three years' worth of breakdown cover from new. 
When it comes to performance, there's only so much that can be done to overcome a 2.5-tonne kerbweight, and the same applies to efficiency. At 2.3 miles per kilowatt hour, the e-tron is one of the more energy-hungry EVs on the market, but there's no particular scenario in which it shines. However, it's a notable improvement on its predecessor when it comes to motorway efficiency. 
Thanks to its huge battery, range is still strong, too. At that 2.3mi/kWh figure, the Audi should be able to cover 244 miles between charges – and that figure will only improve in warmer conditions.
Unusually – but usefully – the Q8 has two charge ports, one on each front wing. The nearside has a Type 2 connection, while the offside boosts this with a rapid-charging CCS connector. 
Storage: Very large door bins front and rear are useful for storing a wide range of items, including drinks bottles. The centre console features a pair of cup-holders, which are covered by a sliding lid, while there's a further storage space beneath the adjustable armrest. 
The Q8 e-tron comes with three Isofix points. One is mounted on the front passenger seat, while those in the back compartment are very easy to get to behind removable plastic covers.
Practicality
At nearly five metres long, the Q8 e-tron was never going to be short on space – and it boasts plenty of room for passengers and their stuff alike.
Rear Space: The Audi's wide back bench offers generous knee and headroom. Its outer two seats are soft and quite sculpted, so they feel very comfortable to settle into. The centre seat is fairly wide and flat, and overall the rear compartment is a more accommodating space for three than the GV70's.
Boot: At 569 litres, the Q8's luggage area is vast. Its usability is aided by tethering hooks, netted side partitions and a 40:20:40 rear-seat split; when folded, volume stands at 1,637 litres. There's also a roomy space to carry charging cables under the bonnet. The boot lip itself is slightly higher than the GV70's, though, so lifting heavy items inside is harder.
What to buy?
Which engine and trim we'd choose
Powertrains: The standard Q8 e-tron comes with a choice of two powertrains: the 335bhp 50, and the 402bhp 55 we're testing here. We'd save the best part of £10,000 and go for the 50.
Trim: Sport grade is well equipped, with highlights including air suspension, two-zone climate control and 20-inch wheels. Top-spec Vorsprung gets 22-inch alloys, laser lights and extra driver-assist tech.
Options: Tech Pack Pro (£5,995) adds an uprated sound system, a 360-degree camera, a head-up display, a panoramic sunroof, heated rear seats and more.
Our choice: Q8 e-tron Sport 50 quattro.
Genesis Electrified GV70
While we've been lukewarm on a lot of Genesis's petrol and diesel-engined products, the electric vehicles from the Korean premium brand have consistently impressed. The Electrified GV70 is the latest, and it has a premium price to match the brand's premium pretensions. 
The boundaries within the upmarket electric SUV class are somewhat blurred, but despite the GV70's slightly more compact size compared with the Audi, there is an overlap in price – especially with options added. It starts from £64,405 in Sport form, and our test car was loaded with options to inflate that figure to £78,895. 
Tech highlights 
The Electrified GV70 shares its M3 platform with Genesis's sister brands Hyundai and Kia, plus combustion-powered versions of the GV70, along with many other larger Hyundai Group models. Inserted into this multi-use platform is a 77.4kWh battery – the only capacity available – which powers a pair of motors. There's one for each axle, giving the Electrified GV70 four-wheel drive. 
This powertrain is good for an impressive 483bhp and 700Nm once the Boost mode is activated, providing a 0-62mph time of just 4.2 seconds (4.8 seconds without Boost). To go with all that power, there's a clever suspension system featuring road-scanning technology that prepares the adaptive dampers as necessary, depending on the state of the asphalt ahead. 
A lot of tech, two motors and a big battery in an SUV do result in quite a weighty car, with the Electrified GV70 tipping the scales at 2.3 tonnes.
Safety: Euro NCAP tested the GV70 in 2.5-litre petrol form in 2021, but hasn't assessed the Electrified version. The former achieved a maximum five-star rating.
On the road
Despite its impressive straight-line performance, the Electrified GV70 has a clear focus on comfort rather than handling, but it struggles to nail either.
Around town: Multiple regenerative braking modes (accessible via steering wheel-mounted paddles) that slow the car to varying degrees when you lift off the throttle, plus a full one-pedal mode, make the Electrified GV70 easy to drive in built-up areas. The smooth and quiet nature of its electric powertrain further helps ensure the Genesis is a relaxing SUV in such environments. 
On the other hand, the ride isn't quite as composed as we'd like. The damping is soft but also lacking in control, making the car feel unsettled when travelling over speed bumps.
A & B-roads: The GV70's suspension issues are magnified on twisty roads. Imperfections in the surface, such as potholes and undulations, result in the body bobbing up and down, and rather than the firmer suspension modes adding control and settling the car down, they instead merely increase the frequency of movements. Regardless of setting, there's plenty of roll and a tendency to understeer, while the steering offers little feedback.
Motorway: The GV70 feels most comfortable at high speeds. Here, the suspension's softness makes long journeys relaxing, with wind and road noise kept low, if not quite as hushed as in the Audi. 
Getting up to speed is certainly fun. The Genesis surges forward enthusiastically – and with even more vigour in Boost mode, which also sharpens the throttle response. However, the GV70 feels odd when lifting off, with the retardation ramping up slowly rather than more aggressively, as with some other EVs.
Ownership
Genesis is seeking to set itself apart from rivals with a strong aftersales offering. A key part of this is a five-year care plan to cover all servicing, which is included as standard along with a five-year warranty and five years of roadside assistance. The company also provides free collection and delivery, and a courtesy car for any servicing or warranty work that needs to be completed in the first five years or 50,000 miles, whichever comes first. 
The Electrified GV70 provides a plush-feeling, classy space that contrasts significantly with the Audi cabin's more aggressive nature. Its material quality is mostly befitting for a premium product, and we've no complaints about the build quality. We're less keen on the silver-effect plastic trim, which looks and feels a little cheap and dated.
It's a good job the reversing camera is clear, because rear visibility is poor, with the unusual design of the GV70's rear quarters featuring extra pillars with narrow pieces of glass between.
On test, the Genesis achieved 2.5mi/kWh. While the cold-weather test conditions weren't particularly flattering for either car, the fact that the GV70 was more efficient, recording 0.2mi/kWh more than the Audi, is impressive – especially because of its potential for stronger straight-line performance. However, this advantage isn't enough to overcome its smaller battery, so its 194-mile real-world range is 50 miles short of the Audi's.
Storage: While you won't find any comically large cubbies in the Electrified GV70 in the way you often do with ground-up-built EVs, interior storage is good enough. The front door bins are quite wide and deep, while a moderately sized stowage area under the central armrest is complemented by a lidded compartment with a phone charging pad. The glovebox is a good size, and there are two cup-holders integrated into the armrest.
Practicality
The use of a conventional combustion-car platform means the Electrified GV70 doesn't feel much roomier than its GV60 little brother, but it runs the larger Audi close for passenger and storage space.
Rear Space: Kneeroom is a match for the Audi's, and headroom is only marginally behind. The transmission tunnel is a hangover from the combustion versions, although it's not too troublesome for anyone in the rear-middle seat. The back bench reclines – great for long journeys. 
Boot: At 503 litres, the Electrified GV70's boot is 66 litres smaller than the Q8 e-tron's. That's still a reasonable size, though, and a flat floor makes loading large items easy. With the rear bench completely folded, the total storage expands to 1,678 litres, and there's also a 25-litre storage area under the bonnet that's handy for stowing charge cables in.
What to buy?
Which engine and trim we'd choose
Powertrains: If you're set on an Electrified GV70, this is a simple decision; it comes with only one dual-motor, 77.4kWh powertrain.
Trim: The Electrified GV70 is also currently available only in Sport trim.
Options: The Sport's standard spec is reasonable enough, but there are still plenty of option packs to consider. For tech lovers, there's the Innovation Pack. This comes with a 12.3-inch 3D-effect digital instrument cluster and a head-up display, among other things – but it's a pricey package, costing £3,560.
Our choice: Electrified GV70 Sport.
Results
Which car comes out on top? 
Winner: Genesis Electrified GV70
The Genesis takes the win here, but not convincingly so. In some areas it's very strong; it's more than quick enough to see off the Audi, the classy cabin is a match for the Q8 e-tron's, while Genesis' comprehensive aftersales services are reassuring. 
However, it does come with a few flaws. Because the Electrified GV70 isn't built from the ground up as an EV, it's tighter inside than some rivals, although the same can be said for the Audi. The driving dynamics could be more polished, too.
| | |
| --- | --- |
| Pros | Cons |
| Straight-line performance | Inconsistent ride |
| Classy cabin | Smaller boot than rival's |
| Decent efficiency | Range |
| Strong aftersales package | Pricey option packs |
Runner up: Audi Q8 e-tron
Audo was fairly early to get into the premium EV SUV game, but with more competition than ever, the Q8 e-tron is looking like more of an also-ran. It's better to drive than the Genesis, but has its own handling problems, owing to its hefty kerbweight that, more significantly, also hampers efficiency. 
Running costs in general are an issue for the Q8 e-tron, and while it regains some ground thanks to its more practical interior, this can't swing the balance back its way.
| | |
| --- | --- |
| Pros | Cons |
| Confident handling | Occasionally firm ride |
| Strong powertrain | Heavy kerbweight |
| Long real-world range | So-so charge speeds |
| Cavernous boot | Poor efficiency |
Rivals and other options
The great debate
What the Auto Express test team would do…
Sean Carson, associate editor: "One of the biggest competitors for the GV70 comes from within the Genesis stable itself. The GV60 is smaller on the outside, has more space inside and is similarly well equipped, but it costs less to buy. The twin-motor Sport model has similar speed but is more efficient, too."
John Mcllroy, deputy editor: "For some people, the thought of a 483bhp family SUV will, perhaps rightly, seem a little daft. We'd love to see Genesis release a single-motor version of the GV70. Even with half the power, its performance would be okay, and it'd be cheaper both to buy and to run."
Dawn Grant, picture editor: "The BMW iX is pricier than these contenders, but it is still such a strong car in so many ways. Not much else on sale today matches its comfort or refinement, yet it's still great through the turns. And while the looks are a little questionable on the outside, the cabin is gorgeous."
Steve Fowler, editor-in-chief: "Both of these cars have their strengths and weaknesses, and it seems like if you mix the pair together, there's a perfect EV lurking in there somewhere. Imagine what a car with the GV70's size and style, and with the Audi's superb refinement and in-car tech, would be like!"
Dean Gibson, senior test editor: "Audi was one of the first to the market with its posh all-electric e-tron SUV. Despite improvements to the rebranded Q8 version, that age shows. It's too heavy and inefficient, and it's been shown up by a less pricey car from an emerging premium brand."
What would you do? Let us know in the comments section below…
Specs and prices
| | | |
| --- | --- | --- |
|   | Audi Q8 e-tron Sport 55 quattro | Genesis GV70 Electrified Sport |
| M/kWh | 2.3 | £3 |
| Electricity cost (£) | £0.34 | £0.34 |
| P11D value | £77,745 | £64,350 |
| Charge cost | £38.76 | £26.32 |
| On the road price/total as tested | £77,085 / £96,595 | £64,405 / £78,895 |
| Residual value (after 3yrs/36,000) | £42,458 (55.08%) | £36,653 (56.91%) |
| Depreciation | £34,627 | £27,752 |
| Annual tax liability std/higher rate | £310.98 / £622 | £257 / £514.80 |
| Annual elec. cost (10k/20k miles) | £1,478 (£2,957) | £1,360 (£2,720) |
| Ins. group/quote/VED | 50 / £2,042 / £0 | 50 / £941 / £0 |
| Service costs (3 years) | £785 | £0 |
| Length/wheelbase | 4,915/2,928mm | 4,715/2,875mm |
| Height/width | 1,633/1,937mm | 1,630/1,995*mm |
| Powertrain | 2x electric motors/lithium-ion battery | 2x electric motors/lithium-ion battery |
| Peak power | 402 bhp | 483 bhp |
| Peak torque | 664 Nm | 700 Nm |
| Transmission | Single-speed auto/4wd | Single-speed auto/4wd |
| Battery capacity (usable) | 114 (106) kWh | 77.4 (77.4) kWh |
| Boot capacity (front / seats up/down) | 60/569/1,637 litres | 25/503/1,678 litres |
| Kerbweight/payload/towing weight | 2,585/595/1,800kg | 2,310/535/N/Akg |
| Turning circle | 12.2 metres | 11.5 metres |
| Basic warranty/recovery | 3 yrs (60,000)/3 yrs | 5 yrs (unlimited)/5 yrs |
| Driver Power manufacturer position | 22nd | N/A |
| Euro NCAP: Adult/child/ped./assist/stars | 91/85/71/76/5 (2019) | 89/87/64/87/5* (2021) *Combustion version |
| 0-62mph/top speed | 5.6 seconds / 124mph* *limited | 4.2 seconds / 146mph |
| Auto Express efficency (miles/kWh) / predicted range | 2.3 / 244 | 2.5 / 194 |
| WLTP claimed range | 330 miles | 283 miles |
| Charging capability | 11/170kW | 11/240kW |
| Charging time (10-80%) | 11hrs 30mins (31mins) | 7hrs 20mins (18 mins) |
| Actual/claimed CO2/tax bracket | 0 / 0g/km / 2% | 0 / 0g/km / 2% |
| Number of airbags/Isofix points | Eight/three | Eight/two |
| Parking sensors/camera | F&r/yes | F&r/yes |
| Lane-keep assist/AEB | £1,995*/yes *Part of Tour Pack | Yes/yes/yes |
| Climate control/adaptive cruise ctrl | Yes/£1,995 | Yes/adaptive |
| Leather/heated seats | Yes/front | Yes/£1,180* *Part of Convenience Pack |
| Metallic paint/LED lights | £795/Matrix | £750/yes |
| Keyless entry & go/powered tailgate | £5,995*/yes *Part of Tech Pack Pro | Yes/yes |
| Sat-nav/digital dashboard/USBs | Yes/yes/four | Yes/yes/four |
| Online services/wireless charging | Yes/yes | Yes/yes |
| Apple CarPlay/Android Auto | Yes/Yes | Yes/Yes |