What is Waze? The phone navigation app explained
All you need to know about the Waze map app that aims to be better than any other sat-nav or smartphone navigation available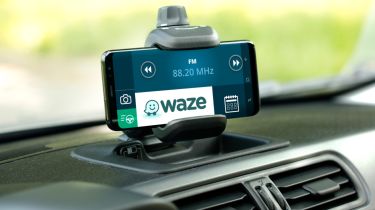 Amid the many, many smartphone apps available to purchase these days, Waze is one of the most popular pieces of software for drivers to download. But what is Waze? If you're not familiar with it, it's a navigation app that uses data from users to create maps and offer real-time guidance when on the move. 
Waze calculates fast routes by collecting information directly from users. It does this by monitoring user movements, but also includes traffic information that can be reported live by users, so it doesn't just rely on local authorities for the info. The theory is that this helps Waze to produce faster routes and quicker re-calculating of journeys if data shows a planned route is going slowly. 
The Waze app is free to download, and more than 100 million people are believed to be using it across the globe, making it one of the most popular apps on the planet. While Waze was an independent company when it formed in 2008, it was bought by Google in 2013, but is still an independent piece of technology from Google's own map software. 
In August 2018, Waze introduced support for Android Auto, allowing users to plug their smartphone in and have Waze maps appear on their car's infotainment display. One month later, Waze also introduced Apple CarPlay connectivity, giving it greater usability than ever before.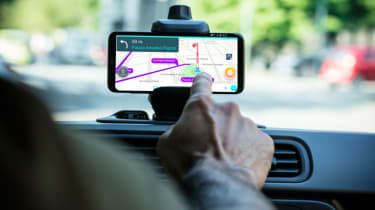 Waze works just like any other navigation system, but offers some more advanced features. There are turn-by-turn instructions with voice prompts, while real-time traffic information is also used. In addition, there are location-specific alerts, and these can be added by Waze users (called Wazers) who might have local knowledge. Waze encourages users to add alerts about hazards and traffic by offering points that can be traded for prizes. 
Waze uses crowdsourcing for it to be effective. The contribution that Wazers make by adding information about traffic, road closures, speed traps or (controversially) the location of police patrols means it offers an edge over other sat-nav units and mobile mapping software. 
Waze minus points 
There are downsides to Waze, though. It relies on having a number of users in an area before it can produce reliable and useful information. But with so many users worldwide, and a vast number of those based in the UK, most of the UK will be covered by Wazers, so traffic and route info should be fairly reliable.
As Waze is an online mapping tool, it works best when you have a strong mobile phone signal. However, all is not lost if your 4G coverage drops out. Waze stores your planned route as an offline map so that it can continue to give guidance information when you're beyond the reach of your mobile coverage. And as long as you stick to the planned route, then Waze will continue to guide you - but if you go off route, then you'll need to get back into mobile coverage as soon as possible to get back on track. 
Partnership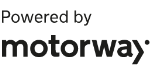 Need to sell your car?
Find your best offer from over 5,000+ dealers. It's that easy.
Of course, as with any navigation system, Waze should only be used for guidance, and not adhered to religiously. If a route is unpassable, don't simply plough on regardless. And besides, Waze gives you the ability to report a blocked route, helping you to earn points and unlock added functions within the app.
And if you're driving, it's probably best to avoid inputting information on your journey while you're on the move. If you're stopped in traffic, that's the perfect time to update Waze and let other road users know to avoid the area you're in. And while you are stuck this time, you could well benefit from someone else's misfortune if you're using Waze to get around.
Click here for our in-depth guide into Apple CarPlay...