Best sat-navs: group test review
Want to avoid traffic lights, queues and speed cameras? Here are the best portable sat-navs to guide you through the traffic
Satellite navigation is now considered a necessity of the modern motorists and if a car doesn't have sat-nav built-in, there's a very good chance that a portable sat-nav system will be employed by its driver. There are many free sat-nav apps for smartphones, but they work off your mobile phone data so it may be better to rely on a dedicated sat-nav unit.
As you might imagine, there's a wide range of portable sat-nav systems available at various price points – there are even dedicated units for bikers, which we have tested further down the page. Big names such as Garmin and TomTom offer cheap sat-nav options alongside their higher-priced units, so finding the right system for you can be tricky.
As the name suggests, sat-navs use a combination of satellites and mapping software to determine a car's position and plan the best route to a chosen destination. The most up-to-date models are sat-navs with live traffic data. They do this by not simply taking you via the most direct route, but by detecting traffic jams and speed cameras to help eliminate wasted time in traffic or accruing fines. There are even units that can map other countries, handy if you're planning on driving abroad. Prices range significantly, but a good quality unit will cost at least £100.
How we tested them
We used a standard route mixing busy city driving and faster A-roads. Clear mapping was key, as were easy-to-follow voice commands. For live devices, we wanted traffic-busting advice and clever shortcuts. Other features such as speed camera alerts were taken into account. Price was the final factor.
Live sat-nav reviews
Garmin DriveSmart 65 
Price: £229.99
Screen size: 6.95 inches
Rating: 5 stars
The Garmin's screen is only a bit smaller than a TomTom's, but as on smartphones, the display goes close to the edge, so overall it's a smaller, neater design. This might be crucial on cars with a small windscreen. If you have an older car, the Garmin's ability to make hands-free calls via its Bluetooth will be attractive too, giving you the connectivity of a modern system just by suckering the Garmin to your windscreen. 
Like the TomTom Go Discover (below), the DriveSmart uses WiFi to update the maps, speed camera info and other alerts, and to give live traffic data. It can even connect to a wireless reversing camera. Entering destinations was easier than with the TomTom, and the voice activation was much better at deciphering where we wanted to go too. Add in the £50 saving over the TomTom, and the Garmin easily finds its way onto our winner's spot.
Garmin DriveLuxe 51 LMT-D
Price: Around £330
Coverage/updates: Europe and North America/free
Rating: 4 stars
A sleek metal body gives the Garmin a premium look, and we liked the magnetic mount, which makes the device easy to install. The touchscreen is extremely responsive and we found its menu layout the best on test. Garmin's traffic alerts were accurate as it got us around some heavy congestion and the map layout was easy to understand, although it missed some jams the TomTom found. The live weather alert was also a helpful addition. The DriveLuxe's excellent voice guidance was the best here.
Partnership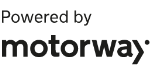 Need to sell your car?
Find your best offer from over 5,000+ dealers. It's that easy.
TomTom Go Discover
Price: £279.99  
Screen size: 7 inches
Rating: 3.5 stars
If you haven't used a TomTom device in a while, the features on this new Go Discover unit will seem incredible. It will connect to your phone via Bluetooth or WiFi to ensure it has the latest updates on new roads, traffic conditions and even fuel prices. 
A vertical strip along the right-hand side of the screen shows a linear representation of your journey, including icons for junctions, fuel stations (or charging points for electric car drivers) and speed cameras. If you happen to be in an average-speed zone, the bar switches to show you if you are going to exceed the limit over the distance, giving you a chance to slow down and prevent a speeding ticket.
Once the unit is directing you it works brilliantly, but it can be hit-and-miss entering an address, whether through voice recognition or the touchscreen. We also had issues with the Bluetooth confusing our car's hands-free phone activation.
Garmin Drive 52 & Live Traffic
Price: £119.99
Rating: 3.5 stars
Garmin's five-inch unit gets many of the features found in the pricier 65. The 52 has traffic alerts, although the TomTom was more accurate, with better alternative routes. Voice instructions were clear and the map easy to follow, even on the smaller screen, while handy danger zone warnings included the likes of schools and speed cameras.
Garmin DriveSmart 51 LMT-S
Price: Around £190
Rating: 3.5 stars
The DriveSmart does without pre-installed traffic updates, requiring users to pair their phone with the device to receive these. The menu interface was still easy to use and we liked that it also came with the easy-to-understand Real Directions instructions. TomTom's VIA 53 still has a better map layout, though, plus it's slightly cheaper.
Mio Spirit 8670 LM
Price: Around £160
Coverage/updates: Europe/free
Rating: 3 stars
The 8670 LM is sat-nav and dash-cam specialist Mio's flagship. This 6.2-inch unit has lifetime maps and traffic updates, but feels slower than rivals. Route choice was good, apart from sticking to main roads during busy periods and missing key roadworks. Voice instructions were decent, but again slightly behind the other units on test.
Non-live sat-nav reviews
Garmin Drive 51 LMT-S
Price: Around £120
Coverage/updates: UK & Ireland/free
Rating: 5 stars
With its Real Directions voice guidance, the budget non-live Garmin impressed. Its turn-by-turn instructions use landmarks, traffic lights and buildings as cues for directions. It also reiterated the road names just before turning, ensuring we'd make no mistake. Plus, the Garmin alerted us well ahead of speed cameras and areas with hazards like animal crossings. And if you connect your phone to the Drive 51, you can install traffic alerts on the device.
TomTom Start 52
Price: Around £120
Coverage/updates: UK & Ireland/free
Rating: 4 stars
The great mount on this non-live sat-nav made installation easy. The menu interface is identical across the TomTom range, meaning settings are easy to navigate, plus a responsive touchscreen means typing addresses is quick. It was on the move the TomTom Start 52 impressed most, though – its directions were accurate and the map layout was easy to read. A side bar on the right showed us the length of time to our destination, plus fuel stations on the journey.
Mio Spirit 5400 LM
Price: Around £100
Coverage/updates: Europe/free
Rating: 2 stars
As the cheapest sat-nav here, Mio's Spirit 5400 LM does without many of the pricier models' bells and whistles. Like the 8760 LM, we found the 4.3-inch screen less intuitive and slower to respond than the TomTom and Garmin. It was lower-res, too, and we had the most amount of glare.
Again, the 5400 LM opted to use busier main roads, often leading us into jams at peak times. Like the TomTom, the Mio comes with a side bar on the right of the screen, showing the estimated time of arrival and distance to the destination. However, here it wasn't so intuitive. Mio's speed camera alerts were good, but not enough to give it an edge.
Best motorbike sat-navs
Many drivers have grabbed the keys to their motorcycle in the hot weather. Had they had the latest sat-navs, they could have enjoyed an even better ride thanks to tech that helps pick out scenic roads. TomTom and Garmin have introduced new bike navs that double as car units, and we have put them to the test.
Clear guidance and mapping were key in our test. Points were given for traffic-beating features, while aspects such as 'scenic roads' were judged. Price was the final factor. In many respects the Garmin Zumo is all riders need; it has many of the same features as the TomTom, is cheaper and works well. But for the best in the business, the TomTom Rider 550 Premium Pack takes the win.
Motorbike sat-nav reviews
TomTom Rider 550 Premium Pack
Price: Around £500
Rating: 5 stars
The Rider 550 starts out at £399.99, but for an extra £100 you get the Premium Pack that comes with a car mount, plus an anti-theft kit for the bike version. It features Lifetime World maps from TomTom and built-in WiFi means over-the-air updates. We found the map layout the better of the two; it's typical TomTom with clear, easy-to-follow instructions and a sidebar that shows everything from traffic hold-ups to speed cameras. The TomTom also comes with a durable outer casing, reassuring when you're exposed to the elements.
As with the Garmin, the TomTom is packed with features to make your drive or ride eventful, such as hilly or particularly winding routes. Route choices on the Rider 550 were great and the roads it selected were fun.
Garmin Zumo 396 LMT-S
Price: Around £350
Rating: 4 stars
The cheaper Garmin has several of the same features found in the TomTom. Immediately impressive is the depth of route choices when playing with the 'Adventurous Routing' feature. We could pick between curvy and hilly routes, plus their severity, with the selection of roads changing as we moved from one level to the next.
Built-in WiFi means updates are quick and easy. You must pair your phone with the unit to receive traffic updates, and while accurate, TomTom's were better. The same goes for the mapping. At a glance on a motorbike, the Rider 550 was a little bit easier to read and follow. As with the TomTom, the Zumo can be used to answer phone calls on the go.