Ex-rental cars for sale with histories 'hidden' by dealers
Auto Express investigation: used car dealers are hiding the history of ex-rental cars in a practice slammed by Trading Standards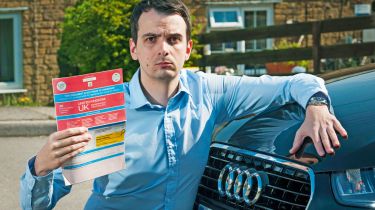 Car dealers are keeping quiet about the ex-rental history of their used cars, despite legislation banning that very sales practice. 
An investigation by Auto Express has revealed that most car manufacturers do not insist their dealers pass this information on to potential buyers, while Britain's largest dealer network has argued that it would only supply the information "if asked".
Under Consumer Protection from Unfair Trading Regulations (CPUTR) 2008, it's illegal to withhold any details that could affect a purchase decision about a car at the point of sale. Advertising a car as having one previous owner, which later transpires to be a rental company, is a prime example of this practice, according to Office of Fair Trading guidelines for the regulations.
• Sat-nav to ditch satellites for better accuracy
This kind of misleading omission could land a dealer in court, facing hefty fines or even jail. But when Auto Express quizzed all the major car manufacturers about this sales method, 83 per cent said they did not insist their dealers specifically flag up ex-fleet, ex-rental or ex-driving-school vehicles to potential customers. 
Audi UK even argued dealers were "not legally obliged to do so," in response to an Auto Express investigation into one reader's complaint about this practice (see the case study below).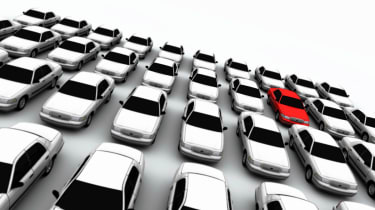 Many argued that the information was already listed on the logbook – even though the car's usage may not be obvious and customers might not even see the V5C form until collecting it – while others said dealers would only supply the information if asked.
Manufacturers also unanimously argued that the quality checks needed for a car to be granted approved used status meant that an ex-rental history was irrelevant. 
Dealer group Pendragon, which sells 100,000 cars each year through its Evans Halshaw brand alone, agreed. Its spokeswoman said: "Revealing that a car is ex-rental or fleet could be misleading and might put people off." 
Trading Standards says rule-breaking is rife in the used-car sector, with complaints from car buyers making up almost 75 per cent of calls received by Citizens Advice each year. However, Trading Standards' motor trade expert Gerry Taylor admitted: "Severe cutbacks mean we simply don't have the manpower to enforce these regulations."
However, Auto Express reader Ashley Rumbold has started a campaign to help drivers who have been sold a used vehicle that was falsely advertised. You can find out more information at www.usedcarscandal.co.uk. 
Ex rental car history cover-up: reaction to our investigation
SMMT
"Guidelines say salespeople should be clear about the provenance of an approved used vehicle that's provided to them by a manufacturer.
"We're concerned to hear that regulations appear to have been broken and will look at the evidence Auto Express provides. We'll remind members of their obligations."
Trading standards 
"The long-awaited Consumer Rights Bill may give us more power to insist dealers compensate buyers if they break these rules.
"But it frankly doesn't matter what legislation is put in place –if there's no enforcement, it isn't going to make any difference."
Pendragon dealer group
"We'd reveal it was an ex-rental if asked. But that car could actually be better kept than one you buy off a man in the street.
Partnership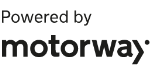 Need to sell your car?
Find your best offer from over 5,000+ dealers. It's that easy.
"So revealing it's ex-rental could be misleading. It might put people off for no good reason. So long as we do our checks and the customer does theirs, everyone should be happy."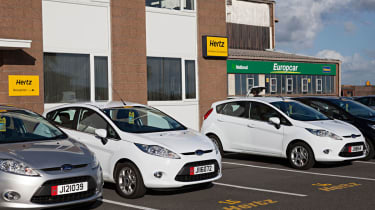 Ex rental car history cover-up: case study
A car with just one previous owner is every used buyer's dream. But what if that owner turns out to be a rental company? You'd probably feel misled. 
That's certainly how reader Leigh Caller of Yeovil, Somerset, felt after buying his approved used Audi A1 Sportback. Leigh said: "Three weeks after buying it, I received the V5C and was shocked to discover the previous owner was Hertz UK Ltd. I wouldn'thave bought the car had I known it was anything other than a one-owner vehicle."
When he complained, Leigh says Yeovil Audi argued he should have asked more questions at the point of sale – but the law says he didn't have to. If a dealer fails to divulge information at the point of sale that could affect your purchase decision, it's committed an offence under the Consumer Protection Act from Unfair Trading Regulations 2008, and could be prosecuted.
Yeovil Audi agreed to give Leigh £500 as a goodwill gesture, but he was asked to sign a disclaimer stating the money was not an admission of guilt from the dealer. 
We contacted Audi and were told the dealer had not broken any laws. Its spokesman told us it was sorry Leigh felt misled, but added: "We do not require our sales staff to specifically drawattention to ex-rental stock, and they are not legally obliged to do so."
We disagree, and reported the case to Trading Standards. Its lead officer for the motor trade, Gerry Taylor, confirmed: "The dealer is legally obliged to draw attention to ex-rentals. Failure to do so could mean prosecution."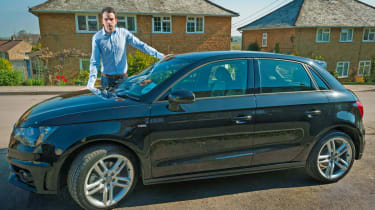 Ex rental car history cover-up: your view
We asked fans of the Auto Express Facebook page about their experiences with ex-rental vehicles on sale at dealers and got the following responses...
Rental cars are abused all the time – as are driving-school cars, in a less aggressive way."Miguel Relvas
"My last Fiat was a long-term lease car – probably in better condition than my other cars."Russ Johnson
"I've owned two ex-rental cars, from one to two years old, and they've both worked out fine."Mat Fay
"I'd go for a driving-school car, as it has a limited circuit, whereas a rental travels the whole country."Amin Tj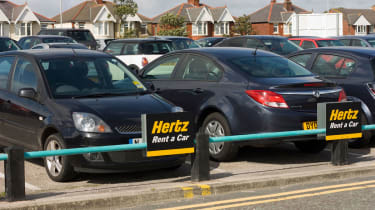 • Sat-nav to ditch satellites for better accuracy
Ex rental car with hidden history: What to do if it happens to you
If you feel your dealer has misled you by failing to provide all the pertinent facts when you bought your car, call Citizens Advice on 08444 111 444. 
It will log the complaint and forward the details to your local Trading Standards officers, who will investigate the matter and take legal action where appropriate.
Have you ever owned an ex-rental car? tell us about your experiences in the comments section below...