New law to make complaints against car manufacturers easier
Alternative Dispute Resolution legislation will make companies pass dissatisfied consumers on to a resolution provider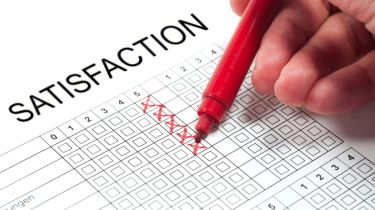 Fresh legislation to make it easier for consumers to tackle unsatisfactory service from car manufacturers comes into force from July 9.
The Alternative Dispute Resolution (ADR) legislation strengthens consumer powers by requiring all UK businesses to tell dissatisfied customers how to contact a recognised dispute resolution service. The ADR law applies to all businesses that sell goods or services to consumers.
The law changes are been dubbed "quiet legislation" by industry experts as until now little was known of how the new rules would work.
• Scale of UK drug-driving problem revealed in new figures
But the Government has now appointed the newly named Charted Trading Standards Institute (CTSI) to oversee the implementation of the legislation and to appoint recognised ADR providers across UK industry.
It remains unclear how many organisations have applied for the relevant CTSI endorsement but Auto Express can reveal that Motor Codes, the consumer arm of the Society of Motor Manufacturers and Traders is among the favourites to be the first motor industry 'ombudsman' to operate in this area of consumer law.
• From 50p to £750; it's the parking permit postcode lottery
Mark Terry, managing director at Motor Codes said that while the legislation ushers in a new chapter of consumer power there is little to fear if businesses approach it in the right way and seek to work with their appointed ADR provider.
He added: "In the case of the UK motor industry, Motor Codes is very well placed to provide effective ADR because we have been providing a range of resolution services since 2004 and are currently serving consumers through a network of 8,000 garages across the UK."
• Halfords Autocentre fined £47,000 after missing faults on defective car
The ADR legislation follows other consumer law changes over the past year to make it easier for unhappy customers to get their complaints resloved. The EU's Consumer Rights Directive, which came into force in June 2014 affords the car buyer an extension from seven to 14 days of the period allowed to cancel an online order.
While the UK's Consumer Rights Bill was given royal assent in March 2015 and consolidates eight existing pieces of legislation, including the Sale of Goods Act 1979 and the Unfair Terms in Consumer Contracts Regulations 1999.
Do you think the Alternative Dispute Resolution legislation will be a positive step for consumers? Let us know in the comments section below...