Halfords Autocentre fined £47,000 after missing faults on defective car
Halfords Autocentres missed 11 of the 20 basic faults on trading standards dept's deliberately sabotaged car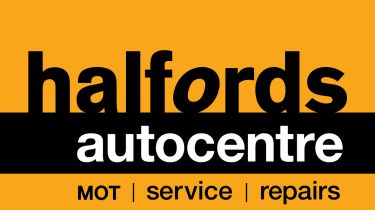 Halfords has been forced to pay £47,000 after one of its Autocentres was exposed in a mystery shop. The car-servicing firm inadequately serviced a Vauxhall Astra, deliberately sabotaged in a sting operation.
Trading standards officers were attempting to reveal the depth of questionable workmanship in the Filton branch of Halfords Autocentres, following a series of complaints. The mechanic failed to repair 11 of the 20 simple defects on the car, yet handed the vehicle back to the customers as though the work had been completed.
• Halfords bids to muscle in on dealer servicing market
The investigation was launched after trading standards compared the number of complaints over three years and cross-referenced them with figures from the Office of Fair Trading (OFT). The council identified the top three most complained about garages in the Bristol area and sent three illegally defective cars out in the undercover sting.
Servicing checks not carried out correctly, or at all
In March last year, officers paid £235 for a 'premium' service on the car, which had broken light bulbs, irregular tyre pressures, oil leaks and faulty windscreen wipers. The levels of brake fluid and power steering fluid were also tampered with, by an industry expert assisting with the investigation.
Lee Reynolds, prosecuting on behalf of the council, said "It became obvious that not all the checks were done. Things were ticked as having been done that had not been and the consumer was not made aware (of the defects)."
Cllr Heather Goddard, Chair of the Communities Committee, said: "Residents need to be able to put their trust in the garage they take their car to for a service so it is unacceptable that this particular branch of a well-known chain has not met the required standard."
"Isolated case" says Halfords spokesperson
In North Avon Magistrates Court, the company were ordered to pay just under £15,000 in costs and £120 victim surcharge, on top of the £32,000 fine, after pleading guilty to eight offences under the Consumer Protection from Unfair Trading Regulations.
A Halfords spokesperson says: "We have fully cooperated with Trading Standards on this isolated case concerning Halfords Autocentre Filton and a single vehicle on 6 March 2014. Halfords operates over 300 Autocentres throughout the UK, employing over 2,000 people and working on approximately 60,000 vehicles per month. We are deeply disappointed that in this case we did not meet the very high recruitment and training standards we set ourselves. We immediately launched an internal investigation and are confident that this is an isolated case."
However, South Gloucestershire Council has told Auto Express that Halfords not only missed over half the defects – significantly more than the other two garages in the investigation – but also had failed to rectify its processes in a series of follow up checks.
The council hopes the case provides a warning to other garages while providing some reassurance to members of the public that Trading Standards will investigate complaints. If any motorists believes they may have been similarly affected, the council would advise them to contact a consumer rights body.
Partnership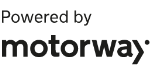 Need to sell your car?
Find your best offer from over 5,000+ dealers. It's that easy.
Have you ever taken your car to a Halfords Autocentre? What did you think of the service? Let us know in the comments section below...