Halfords bids to muscle in on dealer servicing market
Halfords Autocentre car servicing network expands and boss claims prices are lower than at dealers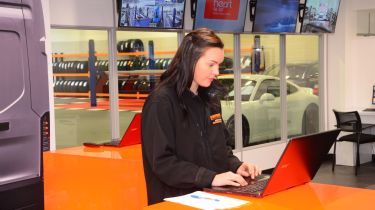 Halfords is urging owners of under-warranty cars to turn their backs on franchised dealer workshops, which dominate the £10 billion-a-year 'automotive aftercare' market.
The invitation to consumers to defect to the Halfords Autocentre network follows Auto Express' latest Driver Power survey, in which many dealer networks were severely criticised.
Block exemption rules mean that owners of cars still under manufacturer warranties can have them serviced at independent workshops. And Andy Randall, Managing Director of Halfords Autocentre, believes that it can offer that alternative. "Routine servicing work is pretty much the same, whether it's carried out by qualified Autocentre technicians or those employed by workshops attached to franchised dealers. The big difference is the price the customer is charged."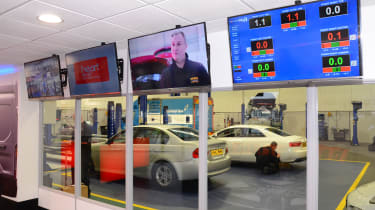 Randall claims his customers enjoy prices up to 40 per cent lower than those charged by official dealers. Yet only highly trained technicians are employed, and all work is guaranteed.
• UK driving licences to display Union Flag
The Autocentre network – not to be confused with Halfords shops – will be 320-strong by the end of 2015. The plan is for receptionists and their desks to be replaced by 'hosts' standing alongside Apple Store-like pods. Waiting areas will feature wifi, plus iPads for customers to watch their cars being serviced.
And a motorist who books their car in for an Autocentre service can, free of charge, ask for it to be collected in the morning, then returned later in the day.
A National Franchised Dealers Association spokeswoman said: "I think dealers would step up to this. Franchised dealers are underpinned by fully trained technicians with the best level of tools."
Would you take your car to Halfords for servicing rather than to a main dealer if the price was right? Let us know in the comments section below...