All new cars to be zero emissions vehicles by 2050
The UK has signed an agreement to continue support zero emissions technology, and strive to make all new cars sold zero emissions by 2050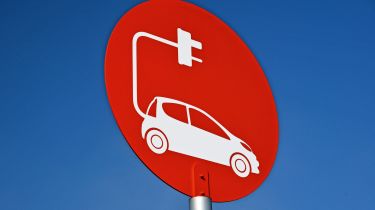 Every single new car sold in the UK is likely to be a zero-emissions vehicle by 2050, according to the latest agreement signed by the Government.
The UK was among the 13 international members of the Zero Emissions Vehicle Alliance during the Paris conference on climate change to sign a commitment to promote cleaner motoring and slash transport emissions.
• Best low emission green cars to buy right now.
By signing the agreement, the Government has agreed to make strives in having all passenger vehicle sales in the UK be zero emissions vehicles as fast as possible, and no later than 2050.
To achieve this, the agreement also demands the UK will continue to provide incentives to purchase ZEVs, and use policies such as tax breaks and government grants to aid environmental objectives surrounding the technology.
The notes in the agreement further stipulate the Government will continue to plan and invest in ZEV infrastructure – be that hydrogen or electric vehicles – and implement policies that require the deployment of zero-emissions vehicles.
Other countries and states who also signed the agreement include The Netherlands, Germany, Norway and one of the leading US states on sustainability, California.
Experts believe accelerating ZEV deployment will achieve greenhouse gas emissions reductions of more than 1 billion tons per year by 2050.
The ZEV Alliance was formed earlier this year in September to promote the global uptake of zero emissions technology. The current crop of ZEV cars includes battery electric, plug-in hybrid and hydrogen fuel cell vehicles - all available in the UK. 
Transport Minister Andrew Jones said: "The UK already has the largest market for ultra-low emission vehicles in the EU, and the fourth largest in the world and today's pledge reaffirms our commitment to ensuring almost every car and van is a zero emission vehicle by 2050."
What do you think of the plans to make every car sold in the UK a zero-emissions vehicle by 2050? Let us know below...