Eight 'Go Ultra Low Cities' get £40m to boost plug-in car use
The pioneer cities will benefit from funding for extra charge points and exclusive EV driver privileges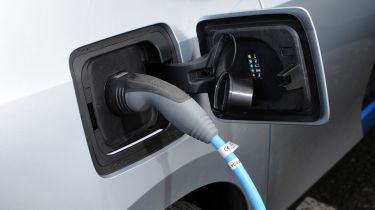 Transport secretary Patrick McLoughlin will today announce the first 'Go Ultra Low Cities' set to share a total £40 million Government budget for improved electric car infrastructure.
The eight champion cities were chosen after each pledged innovative ideas as part of an initiative that will deliver cutting-edge technology to millions of motorists. The ideas include rapid charging hubs, street lighting that can double as electric car charge points, and special privileges for plug-in car drivers – like exclusive access to previously restricted bus lanes.
• Best low emissions green cars to buy now
McLoughlin said: "These Go Ultra Low Cities have proposed exciting, innovative ideas that will encourage drivers to choose an electric car.
"The UK is a world leader in the uptake of low emission vehicles and our long-term economic plan is investing £600m by 2020 to improve air quality, create jobs and achieve our goal of every new car and van in the UK being ultra-low emission by 2040."
London, Milton Keynes, Bristol, Nottingham, Derby, Dundee, Oxford and York will share the £40m budget to improve the feasibility of electric cars in their cities. Milton Keynes, for example, will get £9m to open an 'Electric Vehicle Experience Centre' – a one-stop shop providing consumer advice and short-term vehicle loans. It also proposes 20,000 free parking bays for EV, as well as access to bus lanes in the city centre.
• Plug-in car grant extended until March 2018
Poppy Welch, head of Go Ultra Low, said: "We're excited to see the innovative ideas put forward by each of the winning cities become reality over the coming months.
"With thousands more plug-in cars set to be sold, this investment will help put the UK at the forefront of the global ultra-low emissions race.
Electric car registrations were up 94 per cent in 2015 compared to the previous year, and these incentives hope to boost those numbers by 100,000 units in Britain by 2020. These Go Ultra Low Cities will act as case studies to inspire other UK regions.
What do you think of these new Go Ultra Low Cities? Would they encourage you to go green? Let us know in the comments below…