UK drivers to escape EU speed camera fines due to Brexit
UK's departure from the European Union puts an end to cross-border directive, leaving EU countries unable to enforce speeding penalties for drivers caught on speed cameras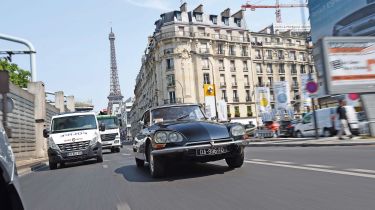 Brexit brings with it many changes, and the latest to emerge is that speeding British drivers caught on speed cameras in European Union countries are unlikely to face penalties. This is because the UK's departure from the EU ends an arrangement that previously allowed continental countries to pursue speeding offences committed by UK drivers abroad.
The Cross Border Enforcement directive was introduced in 2015, and allowed authorities in EU countries to pursue drivers for motoring offences, as long as their car was registered in an European Union country. 
That arrangement has now come to an end thanks to Brexit, meaning the half-million-plus UK drivers caught by speed cameras in France each year would not face action once they returned home. Estimates from French motoring website Caradisiac put losses to French coffers at as much as €60 million (£53.4m) thanks to their inability to issue cross-border penalties.
The end to cross-border enforcement works both ways, however, meaning UK authorities would be unable to issue tickets to EU drivers speeding here once they had arrived back in their homelands. British drivers caught by French police rather than automated speed cameras could still be issued with on-the-spot fines, however, while UK cops can require similar roadside deposits for drivers without a 'satisfactory UK address'.
French authorities are said to be seeking a bilateral arrangement with the UK, similar to the one they have with Switzerland, which would allow previous cross-border arrangements over speeding penalties to be restored, but such an agreement could take years to bring about.
Check out our tips for driving in Italy...