Women at greater risk of injury and death in drink-drive accidents
Women are only behind the wheel in 20 per cent of drink-drive accidents, but account for 34 per cent of casualties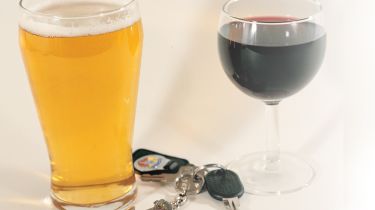 A disproportionate number of women are killed and injured in drink-drive accidents, according to the latest Government figures.
Newly released data from the Department for Transport (DfT) shows that in 2018 - the most recent year for which figures are available - 20 per cent of drink-drivers (including motorcyclists) involved in accidents were female, yet women accounted for 34 per cent of casualties in drink-drive collisions - a figure that takes into account all those injured, including drivers.
Men, meanwhile, were the driver or rider over the limit in 80 per cent of drink-drive accidents, but accounted for 66 per cent of casualties. Earlier this year, researchers revealed women are generally at a greater risk of being killed or injured in all car crashes. For example, a woman wearing a seatbelt is 73 per cent more likely to be seriously injured in a head-on car accident than a man would be.
The DfT's data also revealed there was a three per cent increase in the number of drink-drive accidents on UK roads in 2018 - up to 5,890 from 5,700 the previous year. In spite of this, the number of people killed in drink-drive collisions fell from 250 in 2017 to 240 in 2018. This means drink-drive fatalities are broadly at the same level as they were in 2010.
Jack Cousens, head of roads policy at the AA, pointed out many of the women killed or injured in drink-drive accidents will have been passengers. He said: "The AA has long warned parents to be wary of who might be driving cars their daughters - and sons for that matter - are passengers in."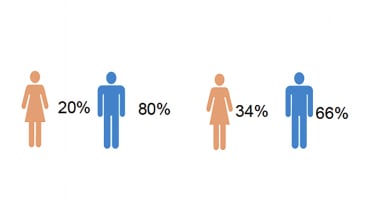 Commenting on the fact drink-drive accidents account for one in eight road deaths, Cousens added: "Ironically, one of the few good things to come out of the coronavirus epidemic should be a big drop in drink-drive road accidents and casualties. However, that shouldn't be allowed to hide unsettling trends related to this type of incident."
Police cuts coincide with record number of drink-drivers
The steady level of drink-driving deaths follows on from analysis which showed that a record spike in recorded drink-driving incidents was linked with cuts to the number of serving police officers.
Data from the Department for Transport showed that in 2017, 250 fatal and serious drink-driving incidents were recorded, the highest number since 2010; the number of serious drink-driving incidents stood at 1,380 - 140 more than were logged at the start of the decade.
In the same period since 2010, police forces across the UK saw full-time officer numbers fall 17 per cent, with a 55 per cent reduction in the number of roadside breath tests, according to analysis from Vantage Leasing.
UK police forces conducted 737,000 roadside breath tests in 2010, with suspects giving a positive alcohol reading in 11 per cent of cases. Just 326,000 roadside breath tests took place in 2017, however, with 16 per cent generating positive readings.
The drink-drive limit in England and Wales is 80mg per 100ml of blood. Scotland adopted a lower limit of 50mg in 2014 in line with the majority of European countries.
What is the drink-driving limit in the UK? We've explained the letter of the law…