More British traffic collisions are caused by right turns than any other manoeuvre, data shows
Slowing and stopping, or being held up while waiting to go are second and third riskiest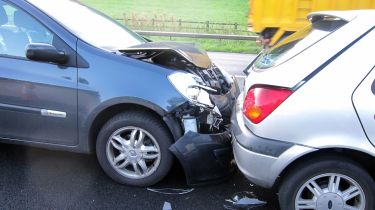 Analysis of Department for Transport data from traffic collisions between 2012 and 2021 reveals 186,009 were recorded as being caused while car drivers were turning right, making it the most statistically dangerous manoeuvre on Britain's roads.
The next most dangerous manoeuvre is stopping or slowing down, which was recorded as the cause of 130,709 accidents in the period, while third riskiest is being held up while waiting to pull away, which accounted for 112,755 recorded incidents.
The data for both light goods vehicles and heavy goods vehicles shows they also face the biggest accident risks when turning right or slowing down, but being held up isn't such a risk factor – instead the third riskiest scenario for collisions occurs in this group when vehicles are parked.
Motorcycle riders face a different set of dangers. The statistics highlight that overtaking another moving vehicle on its offside is the manoeuvre implicated in the most accidents, with 14,324 such incidents recorded between 2012 and 2021. Motorbikes were involved in 10,003 collisions while slowing or stopping, but the next most dangerous manoeuvre for bikers is when riding around a left-hand bend, where 8,992 collisions took place.
For pedal cyclists, turning right once again tops the accident charts with 10,070 collisions recorded, while 4,911 collisions were recorded while moving off, and 4,643 while cycling around a right-hand bend.
Forbes Advisor, which has been crunching the DfT numbers, has also looked at the types of vehicles involved in various types of collisions. It says the numbers show HGVs are five or six times more likely than average to have accidents while changing lanes to the left or right, while motorcycles have between three and four times the average number of accidents while overtaking.
Want the latest car news in your inbox? Sign up to the free Auto Express email newsletter...