Clarity needed on private electric scooter laws
While rental electric scooters are legal on public roads, privately owned machines are currently restricted to use on private land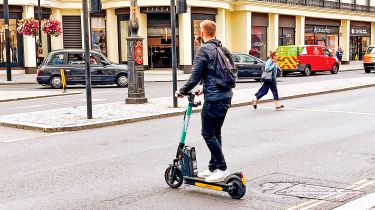 Privately owned electric scooters are the "elephant in the room" in the micromobility debate, MPs have been told, with police concerned about a lack of clarity in the law.
Last week, David Davies, executive director of the Parliamentary Advisory Council for Transport Safety, told the Transport Committee that while much evaluation was being conducted on rental e-scooters, the same could not be said for private machines.
"In terms of the day-to-day impact on pedestrians, it's noticeable," he said. "Some schemes manage that better than others. With the rental schemes you have geofencing, which can limit that, although it can't distinguish between a road and pavement, and of course geofencing would not apply to private e-scooters, which are the bigger issue. We have a detailed report on evaluation of the trials, but we haven't got very much on the elephant in the room."
E-scooters operated by authorised rental firms are legal on public roads and in cycle lanes under an ongoing Government trial, but privately owned e-scooters are restricted to private land. Roads minister Baroness Vere announced plans to legalise their use on public roads as part of a 'transport bill' in May 2022, but plans have since stalled.
Some retailers clearly mark e-scooters they have for sale as being illegal for use on public roads, but others incorrectly advertise them as being suitable for a daily commute. This is something that the Government has been called to act more strongly on.
The committee also heard from Commander Kyle Gordon, the National Police Chiefs Council's lead for road policing. He explained that there was a "lack of clarity" on the law around e-scooters, echoing Davies's concerns that privately owned scooters needed closer scrutiny.
"My biggest concern from a policing perspective is the ambiguity around e-scooters – the legislation, who can use them and when they can be used," Gordon said. "The rollout of the trials, whilst definitely having benefits, has led to some confusion with the general public.
"I have been out with my teams on operations where we have stopped members of the public on a technically illegal e-scooter who have taken all reasonable means to be a good citizen, so they're riding at an appropriate speed and they're fully protected in the kit they're wearing.
"One gentleman showed us that he'd actually managed to get third-party insurance cover through his home cover. [Riding that scooter on the road] was still completely illegal, yet at the same time he saw people on the trial e-scooters going down a footpath at the same time we had him stopped, who were breaking the law in relation to where they were being ridden, but were within the confines of the trial."
Gordon added his concern that too much was being expected of traffic police in cracking down on e-scooters, when the 'fatal four' offences of speeding, mobile phone use while driving, drink-driving and not wearing a seat belt were bigger contributors to deaths and serious injuries.
Evidence was also heard from Clive Wood, lead regional policy and campaigns manager at the Guide Dogs for the Blind Association. His organisation's research suggests over 70 per cent of blind and partially sighted people have come into contact with e-scooters in a negative way. A further 50 per cent are avoiding certain places and using public transport more, because they're afraid to walk in fear of an e-scooter crashing into them or their guide dog. Wood added that e-scooters abandoned in the middle of pavements can be an obstacle for blind people.
Partnership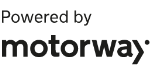 Need to sell your car?
Find your best offer from over 5,000+ dealers. It's that easy.
What are your thoughts on e-scooters? Let us know in the comments...