The world's craziest pick-up trucks - page 8
From wacky concepts to rare collector cars and ground-shaking monster trucks – the humble pick-up has always inspired enthusiasts willing to take things to extremes…
Ferrari 412 pick-up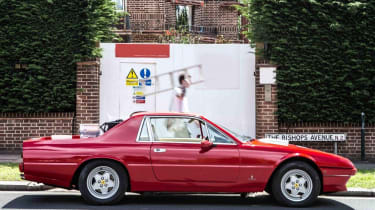 Purists may fume, but this pick-up conversion based on a Ferrari 412 coupe is certainly an attention-grabber. Built by London Supercar Workshop for the History Channel's Ultimate Wheels show, the 1989 Ferrari's bodywork has been chopped off at the rear and a teak load deck installed in its place. Other mods are limited to a pop-up bonnet scoop and a switchable exhaust valve for a refined or raucous ride. (Pic. London Motor Group)
HSV Maloo GTS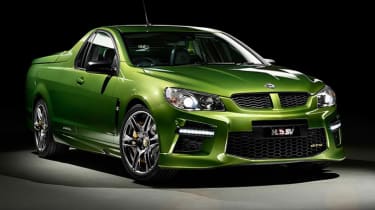 The Australian love affair with the pick-up truck, or 'ute' as they're known down-under, reached its apogee in the Maloo GTS of 2014. The Maloo was a performance derivative of a Commodore saloon-based pick-up built by Holden Special Vehicles, and in its ultimate GTS guise boasted 576bhp from a supercharged 6.2-litre V8.
With GM scrapping the Holden brand altogether in 2017, the Maloo GTS was the last of long and much loved line.
Terradyne Gurkha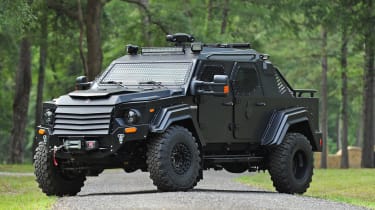 Underneath the Terradyne Gurkha's futuristic Robocop-themed armoured body lurks a Ford F-550XL pick-up truck with V8 turbodiesel power. Ontario-based outfit Terradyne adds its own bullet-proof bodywork with exciting features such as opening gun ports, run-flat tyres and remote controlled search lights to help see you through the Zombie Apocalypse.
As well as this luxury CIV (civilian) version, there are a variety of military-spec options with more Spartan fixtures and fittings. The CIV is a bespoke build so owners can decide on their own level of luxury and equipment – at a price, of course. (Pic. Terradyne)
Read about the man who designed a Porsche pick-up on page 9