'Henrik Fisker is the automotive industry's next leading man'
Mike Rutherford believes that the EV company founder is destined to follow in the footsteps of Henry Ford and John DeLorean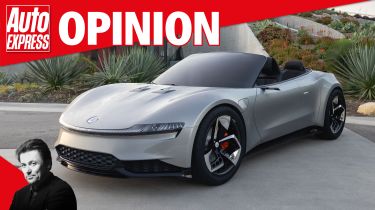 First there was Henry Ford. After that came John DeLorean. Now we have the next big thing: Henrik Fisker. Very few people in this world get to place their family name on the front and rear of their production cars. But these three auto industry titans have done exactly that. And in this respect, they've gone one better than Elon Musk. 
What's more, I believe the South African creator of the Tesla empire could be in danger of losing his 'world's most famous car bloke' title to the considerably poorer, more charming, lesser-known Dane that is Henrik Fisker.
Auto Express has rightly given him and his products much coverage lately, but he deserves more. It's true that he's far from perfect and hasn't always delivered the factories, jobs and cars he's promised. But at the minute he is genuinely proving to be one of the bravest and most inspirational entrepreneurs in the brutally competitive global car industry. 
What's more, on 10 August, his 60th birthday, he published his fascinating and free-to-read 'Driven By Impact' report, which I consider to be essential reading for consumers, auto industry personnel and students.
The first time I saw Fisker's movie-star looks and carefully chosen clobber in the nineties, I assumed he was a celeb, a catalogue model or perhaps even a member of the Danish Royal Family. But he modestly introduced himself to me as a mere designer at Aston Martin (actually he was the company's design chief at the time) and he also suggested that one day I'd be writing about him and his hush-hush-for-now plans to positively disrupt the car world. He wasn't wrong. 
A year or two later, I bumped into him at LA Airport where he assured me I was witnessing his "arrival" in California to start his own car company. Later, in London's West End of all places, he showed me (but wouldn't let me or anyone else drive) one of his first road-going cars. Of course it loudly and proudly wore a Fisker badge. 
Henrik Fisker is no angel. It's an understatement to say that he hit a few near-disastrous low points during his early attempts at car making. For example, after raising huge sums from investors and even controversial grants funded by the taxpayers of America, his first proper factory (in chilly Delaware, not his preferred location of sunny California) went pop and much raised money was lost. 
But he was down, not out. Almost a decade later he hasn't just bounced back with a range of Fisker-badged cars, he's also got the green credentials, the one-liners (including the claim that the Fisker Ocean's SolarSky roof adds up to 1,491 miles of range annually) and even the merchandise that inevitably includes trendy clothing adorned with the Fisker name.
The global car business needs more brave and talented individuals like Henrik, the Chairman, CEO and chief designer at Fisker Inc and Dr Geeta Gupta-Fisker, the company's COO and CFO. It shouldn't be long before Hollywood starts making a film about this extraordinary husband-and-wife team.
Partnership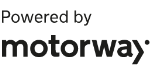 Need to sell your car?
Find your best offer from over 5,000+ dealers. It's that easy.
Looking for an electric car? These are the best ones you can buy...