Jaguar F-Pace SVR review - pictures
Visit/jaguar/f-pace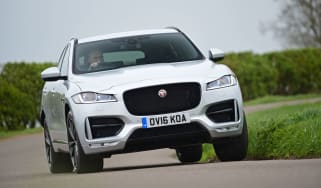 Jaguar F-Pace review
We named the Jaguar F-Pace our 2016 Car of the Year, and it's still a front runner in the upmarket SUV class
Visit/jaguar/f-pace/108674/new-jaguar-f-pace-chequered-flag-2019-review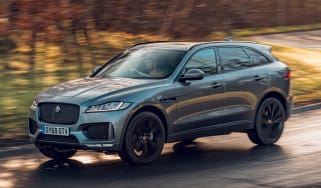 New Jaguar F-Pace Chequered Flag 2019 review
Jaguar has given the F-Pace the Chequered Flag treatment, but is the extra kit worth the extra money? We find out...
Visit/jaguar/f-pace/106652/new-jaguar-f-pace-svr-2019-review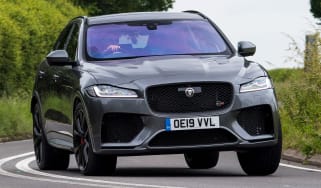 New Jaguar F-Pace SVR 2019 review
The Jaguar F-Pace SVR has been a long time coming but has it been worth the wait? We get behind the wheel to find out...
Visit/modern-classics/351953/most-wanted-cars-2020-poll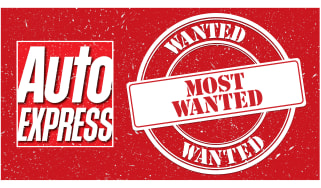 Most Wanted Cars 2020: poll
Decide which classic car you would most want to see brought back from the dead by an all new model
Visit/features/351947/30-brilliant-boredom-beaters-car-fans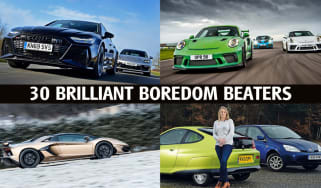 30 brilliant boredom beaters for car fans
Stay at home, stay safe and enjoy some pure automotive escapism in the form of the very best content from Dennis Publishing's leading car brands.
Visit/news/351950/global-temporary-shutdown-car-factories-could-actually-benefit-manufacturers-and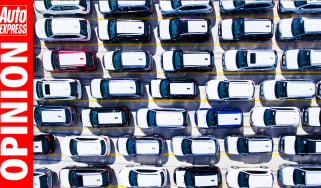 'The temporary shutdown of car factories could benefit manufacturers and customers'
With car factories around the world closing temporarily, it may give manufacturers the chance to clear out the current backlog of unsold new cars, say…