Lamborghini Aventador LP700-4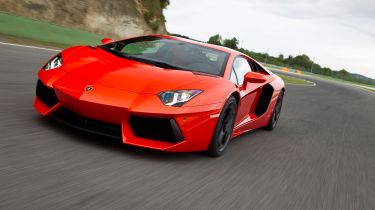 The most insane thing about the Lamborghini flagship isn't the wild styling or sensational mid-mounted V12. It's the ease with which this seven-foot wide monster can be driven.
Of course, there are only so many liberties you can take with a 691bhp, 217mph cruise missile, but thanks to all-wheel drive, a fast-shifting paddleshift gearbox and adaptive pushrod suspension, those limits aren't quite as intimidating as Lambos of old.