UK new car sales continue to take a battering, although electric car sales are up
Latest figures show the semiconductor shortage and pandemic pressures continue to bite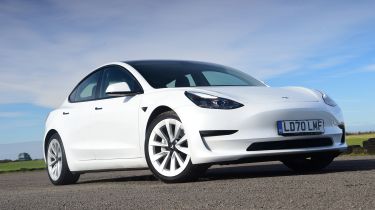 The new car sales decline has continued into October, with latest figures from the Society of Motor Manufacturers and Traders showing a decline of 24.6 per cent to 106,265 units.
Electric vehicle sales continue to buck the trend, but not in sufficient quantities to dent the overall slump. There were 16,155 battery-powered cars sold in October, representing a 15.2 per cent market share, while the plug-in hybrid market grew to 8,383 units or 7.9 per cent of monthly sales.
The SMMT now predicts that 'electrified' vehicles (a term that encompasses both fully electric and hybrid cars) will account for more than 25 per cent of the 2021 market come year end, with predicted combined sales volumes of around 287,000 vehicles.
The backdrop is far less rosy for the industry though, with the SMMT figures portraying automotive sales ravaged by both Covid and the semiconductor shortage. Sales in October this year were the weakest since 1991, and while the drop in private car sales was modest compared to last year at just -3.3 per cent, fleet sales in October dropped -40.4 per cent year-on-year.
Latest SMMT predictions suggest a final year sales volume of 1.66 million cars in 2021, which is just 1.9 per cent up on last year but a whopping 650,000 sales short of the pre-pandemic figure.
"A partial recovery, however, is forecast for 2022, with industry anticipating some 1.96 million new car registrations next year," the SMMT said. "This will be driven by continued demand for plug-in vehicles, which is expected to continue at pace with new BEVs anticipated to be more popular than new conventional and mild-hybrid diesels by the end of 2022. Plug-in cars are also expected to account for more than a fifth (21.5 per cent) of all new car registrations next year."
Thinking of buying an electric, petrol or hybrid car? Read our buying guide to help you along the way...