Drivers miss out on £2.3m of savings by not renewing licences online
Around 23 per cent of photocard driving licence applications made to the DVLA still come by post, which is slower and pricier than online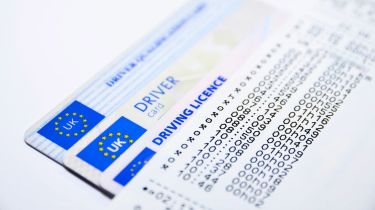 British drivers missed out on £2.3million savings between April 2020 and March 2021 by not renewing their driving licences online, new official figures reveal.
Of the two million photocard licence renewal applications made to the Driver and Vehicle Licensing Agency (DVLA) in the 11-month period, around 23 per cent were sent from a post box or post office, rather than submitted online, which is the quicker and cheaper option.
Using the Gov.uk website to renew your licence costs £14, with the new photocard arriving within five days. Applying via post, meanwhile, costs £17 and the delivery of the new licence takes longer.
The online service also brings the added benefit of being able to track your application's progress on the website.
Drivers have to renew their photocard licence every 10 years. The DVLA provides a reminder when the renewal is due.
The DVLA also warns drivers to only use the GOV.UK website to access its services. Third party websites posing as official ones exist and will charge additional fees for services that are normally free or cost significantly less.
Julie Lennard, chief executive of the DVLA, said: "Our online services are the quickest and easiest way to deal with DVLA, and customers usually receive their driving and vehicle documents in just five days.
"Remember to always use Gov.uk when using DVLA's online services. To renew online or find out more about renewing a licence, visit Gov.uk."
Click here for more information on how to renew your driving licence....