Cost of electric car rapid charging rises 58% in eight months
The average pay-as-you-go rate at a public rapid charger is now 70.32p/kWh due to rising wholesale electricity prices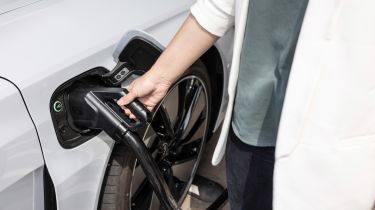 The price of rapid charging an electric car has increased 58 per cent in the last eight months, shocking new data reveals.
The average pay-as-you-go rate at a public rapid charger is now 70.32p/kWh, up from 44.55p in May 2022 and from 63.29p in September 2022, with the cost increases having been driven by rising wholesale electricity prices.
The figures from RAC Charge Watch show that it now costs an average of £36 to rapid charge a typical family EV's 64kWh battery from zero to 80 per cent capacity – enough for around 188 miles of range. This is more than double the cost of doing the same charge on a 7kW home charger, which would cost £17.87 despite record-high domestic energy prices.
There are many reasons an EV driver may rely on the public rapid charger network, such as not having a charger at home or needing to make a long journey. These drivers are paying an average of 20p per mile they drive – the same as diesel car drivers – while petrol owners only pay 17p per mile.
The RAC and campaign group FairCharge have expressed their concerns that the high cost of buying and running an electric car, combined with the cost of living crisis, could result in people sticking with their existing petrol and diesel vehicles.
Both organisations have called on the Government to cut the VAT rate charged on electricity bought at public EV chargers from 20 per cent to five per cent – the rate domestic energy users pay. This would see the cost of rapid charging fall by 8.79p to 61.53p/kWh.
RAC EV spokesperson Simon Williams said: "For drivers to switch to electric cars en masse, it's vital that the numbers stack up. In time, the list price of new electric models will come down, but charging quickly has also got to be as affordable as possible."
Founder of the FairCharge campaign Quentin Willson added: "While affordable home charging remains a real incentive for British drivers to go electric, we remain concerned that the small but significant proportion of drivers without access to private parking are doubly disadvantaged by more expensive charging costs and an added tax burden."
Click here for our list of the best electric cars on sale right now...