Nissan NV300 - best medium panel vans
It shares lots with the Renault Trafic, although the NV300 has a five-year warranty, too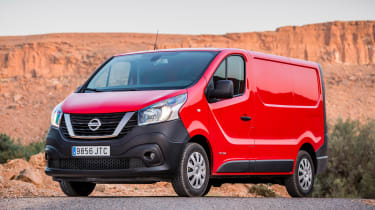 Look familiar? The Nissan NV300 should do, because it's essentially the same van as the Renault Trafic. Nissan and Renault are partners, so it's no surprise to see the same van for sale by both companies.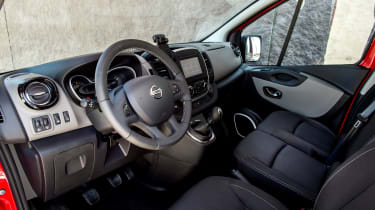 Like the Trafic, there are short and long wheelbase panel vans, plus Combi and Crew Van variants if you need to carry more passengers. Power comes from a range of efficient yet powerful diesel engines that are more than capable of dealing with heavy payloads in the back.
The three-seat layout in the cab is spacious, while the commanding view of the road inspires confidence in this big machine. The main difference between the NV300 and Trafic is the badges, because they even use the same sat-nav system with near-identical displays.
Perhaps the clincher for Nissan's van is the fact it comes with a 5-year, 100,000-mile warranty. That's 2 years longer than Renault's cover, although the 100,000-mile limit is common to both vans.
Best medium panel vans 2019
5. Nissan NV300
7. Fiat Talento
10. Toyota Proace