Can I drive my car during the Covid-19 lockdown?
England is coming out of its third lockdown, with the rest of the UK in a similar position - what does this mean for drivers?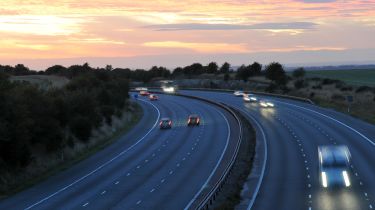 England has been in its third national lockdown since January, with restrictions lifting stage-by-stage between 8 March and 21 June.
This means that drivers have only been allowed to use the roads for a very limited set of reasons, such as shopping for food or attending a medical appointment, but the major lifting of restrictions on 12 April opens up many more reasons to be driving.
Those caught breaking lockdown rules can still be fined up to £10,000 for serious breaches, though, so drivers should be sure to stay on the right side of the law.
When am I allowed to use my car?
Stay at home restrictions have now come to an end, so drivers no longer have to stick to an extremely limited set of reasons for heading out on the road. Whereas previously cars could only be used for mundane purposes, such as going to the supermarket or to work, from 12 April they will be used to go to hairdressers, beer gardens and outdoor restaurants, and non-essential shops among other things.
Furthermore, car dealerships are also allowed to reopen from 12 April. This means you can drive to a showroom to buy a car, as well as take one for an unaccompanied test drive if you wish.
In addition, the rule of six has returned for outdoor gatherings. You can use your car to go and meet friends or family from different households outside in groups of up to six people.
What can't I use my car for?
Outdoor gatherings of more than six people are still prohibited, as is meeting people from other households indoors. Pubs and restaurants aren't allowed to serve you indoors, either. Using your car to get to any forbidden event, activity or gathering is not allowed.
Can I go for a drive?
This has been something of a grey area throughout lockdown. Although the argument can be made that you won't catch Covid-19 or pass it on to anyone else if you're alone inside your own car, simply going for a drive for pleasure would be classed as non-essential travel and would thus be prohibited under lockdown rules.
That said, stay at home guidance is no longer in place and there are no rules specifically saying you can't go for a drive. The best advice is for motorists to use common sense when deciding whether they should be driving or not.
Do you think the Government should be stricter on driving? Let us know in the comments below...