Can I drive my car during the Covid-19 lockdown?
England is in lockdown for the third time, with the rest of the UK employing similarly drastic measures - what does this mean for drivers?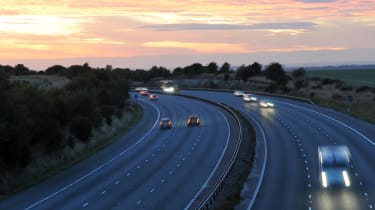 England has been in its third national lockdown since January, with restrictions lifting stage-by-stage between 8 March and 21 June.
This means that, at present, drivers can only use the roads for a very limited set of reasons, such as shopping for food and medicine, or attending a medical appointment.
Although the four nations of the United Kingdom all have similar measures in place, the Government says anyone who has to leave their home for a permitted reason should remain within their local area - such as their village, town or the part of a city where they live. As such, you should avoid travelling to any other part of the UK unless absolutely necessary and legally permitted.
Those caught breaking lockdown rules can be fined up to £10,000 for serious breaches, so drivers should be sure to stay on the right side of the law.
When am I allowed to use my car?
In lockdown, you are only allowed to use your car for a very limited set of reasons - these are:
Shopping for essentials (e.g. food or medicine) as infrequently as possible
For childcare or education (where this is not provided online)
Travelling to an outdoor public location in order to take one form of daily exercise (either alone, with other members of your household/support bubble or with one member of another household)
Attending medical appointments or emergencies (such as escaping domestic abuse)
Assisting an elderly or vulnerable person, or a member of your support bubble
Travelling to and from work (only if unable to work from home)
Travelling to a very limited selection of non-essential retailers, such as garden centres, and other appointments/reasons, such as property viewings, moving house or getting a takeaway meal
These rules are broadly similar to the ones we saw during the first two lockdowns last year. One key difference between this and the second lockdown schools and universities have been closed and are not reopening until 8 March, so cars shouldn't currently be used for school runs.
The housing market is staying open once again, though, allowing people to use their cars to attend property viewings or to move house. A very limited selection of non-essential retailers, including garden centres, are also being allowed to remain open, so people can drive to these. Car showrooms have been forced to close again and will not reopen until at least 12 April, but those who buy a car online can drive to the dealership to collect it.
What can't I use my car for?
Most non-essential shops - including car dealerships. As such, you can't use your car to go to your local town centre for a spot of high street shopping.
Pubs, restaurants and hairdressers are also remaining closed, as they were under Tier 3 and 4, so you can't drive to access these for the time being, unless picking up a takeaway meal from a restaurant.
Can I go for a drive?
Although the argument can be made that you won't catch Covid-19 or pass it on to anyone else if you're alone inside your own car, simply going for a drive for pleasure would be classed as non-essential travel and would thus be prohibited by lockdown rules.
The reason for this is that if you suffer a breakdown, you will come into contact with a breakdown company worker, increasing the risk of infection. Furthermore, if you had a car accident, you may require the attention of emergency service personnel, who are stretched thin as it is.
Do you think the Government should be stricter on driving? Let us know in the comments below...