Van valuations: how much is my van worth?
If you're buying or selling a van, you'll want to know how much it's worth. So what's the best way to find the true value of a used commercial vehicle?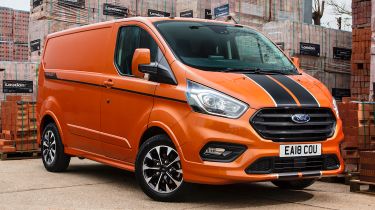 Got your eye on a used van and want to know how much money you should pay for it? Or perhaps you're offloading yours and would like to see what it might be worth? Another reason for wanting to know your van's price is if you're disputing the value your insurance company has placed on it following an accident or a theft.
So how can you find out how much your van is worth? Read on for our tips and tricks...
What is the value of my van?
The price of your van will depend on many factors, but one that most people are keenly aware of is mileage. A van that's been used on deliveries around the country and has hundreds of thousands of miles on the clock is less desirable than one that's only been used for local trips, racking up fewer miles.
Age is also a factor, because vans depreciate just like cars do. After three years, a typical van will drop to around 30 per cent of its original new value. For example, a Mercedes Sprinter worth £30,000 new would be worth somewhere in the region of £10,000 if you value it on depreciation alone. There are, of course, other factors to consider as well.
After the first three years the rate of depreciation decreases, and many years can pass before a van's value drops to a few thousand pounds. That's even though commercial vehicles typically experience heavy usage and tend to wear out long before an equivalent car.
What's your van's story?
As with a car, a full service history is important and is something all van buyers look for. After all they want a used van to be reliable, and a well-serviced van is more likely to be reliable for the next owner.
Superficial damage isn't as big an issue with vans as it can be on cars, so a few scrapes won't take off a huge chunk of value. However, professional tradespeople like their vehicles to look smart, so a scratched or kerbed van will still be worth less than an immaculate one.
It's the same story inside – if there's a smell, marked seats or damaged trim the van will be worth less than one that's been carefully looked after.
The number of owners can play a part in a van's value, as well as factors outside your control such as the van's brand or where in the country you are - it will be harder to sell a van in a remote location because of supply and demand economics, so the price drops accordingly.
Each brand has a reputation for reliability, or not as the case may be, and even individual models have their own reputations. They're not always true to reality and instead reflect the perceptions of buyers. Yet these perceptions matter, because they change what buyers are willing to pay.
Getting a price for your van
The easiest way to get a real-world value for your van is to head for a classified ads-style website, find your van's make, model and engine and then see what similar examples are selling for. It gives you a great snapshot of the market as it currently stands.
Partnership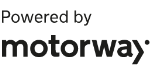 Need to sell your car?
Find your best offer from over 5,000+ dealers. It's that easy.
That will only give you an idea of what other sellers are asking, of course. To find out how much vans such as yours have actually sold for head to eBay, carry out a similar search but this time tick the 'sold items' box to see completed listings.
Remember that sellers will usually accept a little less than they've advertised the van at. Private sellers of commercial vehicles aren't common but even so, dealers will charge more. 
If you can't find a van like yours online, there are tools that will give you a rough valuation for free - the 'We will buy your van'-type sites. Then, if you're interested in selling, they will come to inspect your van and give you a final value. We recommend being as honest as you can about your van's condition and damage ahead of a potential visit by a valuer - that way they'll find it hard to knock any more money off when they see it in the flesh.
Similarly, head to a dealer and ask them how much they'd pay for your van. Both the 'we will buy your van' agencies and dealers will pay you below market value for your van, because they need to make a profit from it. But you can always use them to get a rock-bottom valuation and add a little more to that to find out your van's retail value.
Looking for a new van? Read all our van news and reviews here...