Best travel mugs 2019
Looking for the best durable, leak-free travel mug that'll keep your brew piping hot? We try eight top-selling designs
Swapping from a disposable cup to a reusable mug isn't just better for the environment, it can also save you money. Most of the high-street coffee shops now offer a discount for using your own cup,or you can make a drink at home and rely on a decent insulated mug to keep it hot for an entire journey.
So which is the best for your coffee fix in the car? We filled eight to find out.
How we tested them
We're looking for mugs which fit neatly into cars' cup-holders, so tried them all in both a BMW and a Nissan. Some materials retain heat better than others, so all the cups were also filled with boiling water and the temperature measured with a probe after 15 minutes to see how hot it was.
We also checked how easy it was to handle and drink from the cups, if they could be cleaned in a dishwasher, whether they were a manageable size and, of course, the price.
Verdict
The rCUP is good-looking and well-thought-through; it's the cup we'd want to use every day. It's pricey though, so we wouldn't feel short-changed by the Mountain Warehouse mug, which is almost half the cost.
Just make sure it fits in your car's cup-holders because it's sizeable. Starbucks' cup was a surprise to us, because it does everything pretty well, with no frills. At £1.10, it's half the price of a cappuccino.
1. rCup 12oz
2. Mountain Warehouse Travel Mug
3. Starbucks reusable
Reviews
rCUP 12oz
Price: Around £12Capacity: 340mlRetained heat: 80CRating: 5 starsContact: www.rcup.co.uk
If the environment is your incentive to go reusable, then the rCUP has an added bonus – it's actually made from recycled drinks cups. It wasn't just this we liked, though, because it has a clever lid, which was completely leak-free when closed. Press the top down and you can sip from any point, rather than having to look for an opening.
It fitted well into both of our cars' cup-holders, is dishwasher-safe and looks pretty good, too.
Mountain Warehouse Travel Mug
Price: Around £7Retained heat: 87CRating: 4.5 starsContact: www.mountainwarehouse.com
This rugged mug has twin walls to keep the outside cool and the drinks hot, and it really worked, with the highest retained temperature in our test. You'll also love it if you're thirsty, because it holds a massive 480ml.
It's dishwasher-safe and should slot into most car cup-holders, although the width and handle made it an awkward fit in the BMW. It has value on its side, though; the 'list' price is £12.99, but it currently costs only £6.49.
Buy now from Mountain Warehouse
Starbucks
Price: Around £2Retained heat: 80CRating: 4 starsContact: www.amazon.co.uk
We weren't expecting much from this cup because it looks like a disposable and cost only £1.10 – the cheapest cup in this test. You'll quickly earn that back if you get your coffee from Starbucks, though, given that the firm will knock off 25p each time you use any reusable cup.
But the results were surprising because it worked well, retaining 80C of heat despite having no insulation. You'll need to stock up on cardboard sleeves though, because the outside of the cup gets hot to the touch.
Partnership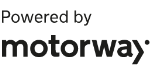 Need to sell your car?
Find your best offer from over 5,000+ dealers. It's that easy.
Thermos Thermocafé
Price: Around £6Retained heat: 85CRating: 3.5 starsContact: www.amazon.co.uk
As you might expect from the famous Thermos flask brand, this mug is insulated and maintained the water's heat well in our test. Both of our car cup-holders held the Thermocafé snugly and it looks pretty good value, especially if you shop around online.
On the downside, the stainless steel finish looks smart when it's new, but quickly picks up fingerprints. You'll need to reach for the washing-up liquid to scrub them off, too, because this cup isn't dishwasher-friendly. At least it comes with a handle, though.
Cambridge Bamboo Retro Daisy Mug
Price: Around £5Retained heat: 78CRating: 3.5 starsContact: www.amazon.co.uk
If you need something bright to cheer you up in the morning, this mug might do the trick. It's made from recycled bamboo, which is said to be more environmentally sustainable than plastic. It feels better too, with a china-like quality, and is dishwasher safe.
At 14.4cm high, it should fit under most coffee machine nozzles, unlike some mugs here. Our only complaint is that the outside of the mug got very hot – too hot to handle – despite an insulating rubber sleeve.
Costa flask
Price: Around £5Retained heat: 80CRating: 3 starsContact: www.costa.co.uk
Costa's take on the reusable cup is the opposite of its Starbucks rival. This is a proper, flask-like mug with a closing lid. It's handsome, well made and pretty good value, too, at just under a fiver in Costa shops.
But it isn't really designed for use in cars, because the base was too big to fit in either of our cars' cup-holders, despite the lower part being smaller than the rest of the flask. It's a massive 22cm high, which blocked out part of the centre consoles, and it's a shame it can only be hand-washed, too.
Halfords Travel Mug
Price: Around £9Retained heat: 85CRating: 2.5 starsContact: www.halfords.co.uk
The lime-green and stainless steel of this Halfords mug are certainly eye-catching and it's well insulated, retaining 85C in our 15-minute test. But, sadly that's about all this dated design has going for it.
Despite the £8.99 price, it didn't feel well made and the stainless-steel finish quickly became tarnished with fingerprints. To wash them off you'll need to find a sink, because it's not suitable for a dishwasher. The narrow base meant it was a wobbly fit in both our cup-holders too.
3PLWOW Collapsible Travel Cup
Price: Around £4.50Retained heat: 73CRating:  2.5 starsContact: www.ebay.co.uk
If space in your car is at a premium, then this ultra-portable cup has a trick up its sleeve. The bottom two-thirds are made of silicone and it can collapse down from 14cm to 5.5cm tall. That should be enough to fit it in a glovebox or door pocket.
The silicone is dishwasher-safe, too. But unfortunately the material doesn't feel rigid when filled with coffee and it's too hot to hold, even with the removable sleeve in place. The silicone loses heat quickly, too.