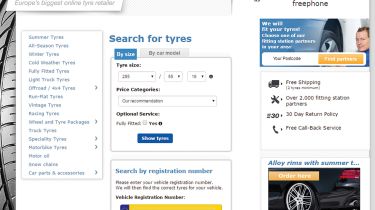 Website: www.mytyres.co.ukType: Direct, partner fit
This site has a very basic design but still offers a registration search alongside size and car make and model on its homepage. Despite its simplicity, it returns possibly the largest selection of tyres of any site.
It's almost too many, and the lack of a good filtering tool means you're left a little frustrated hunting down the page for the set you want. Still, prices were competitive.