Flying cars 2022: will the flying car market ever take off?
There are plenty of concepts and some even on sale, but will the flying car market ever truly get off the ground?
To most motorists the idea of switching congested motorways for the open skies is incredibly appealing, with many arguing that a world of flying cars would alleviate major logistical problems and congestion.
But could it really happen? Why hasn't it happened already? How will it work? None of these questions has an unequivocal answer, and until someone comes up with a viable solution to the flying car problem, that isn't going to change. That said, there are plenty of concepts currently being tested…
What is a flying car?
Before we go any further, do bear in mind that the term 'flying car' can be a little bit of a misnomer. How you name these airborne conveyances depends on each machine's main purpose: while a car that has been adapted to fly might well be a 'flying car', a plane that has been modified for road use is more likely to be called a 'roadable aircraft'. And most of the machines you can go out and buy today fall into the latter category.
The difficulty in designing and engineering such a vehicle cannot be overstated. Any flying car needs power for the wheels and a set of rotor blades, must have controls for driving and flying, and has to be simultaneously compliant with the two sets of regulations that govern motoring and aviation. Then you have to factor-in the logistics of taking off and landing, the qualifications of the pilot, the insurance, and all kinds of other elements. It's no small feat.
While it's unlikely we'll get airworthy mainstream hatchbacks any time soon, it isn't impossible and some companies are convinced that flying cars will become reality.
Scroll down to see some flying cars of the present and the future…
Renault AIR4
To celebrate the 60th anniversary of the Renault 4, the brand decided that basing one of its upcoming electric models – the 4Ever – on the original design simply wasn't enough. The original 4's success was indeed sky-high with more than eight million sold across the world, and in order to reflect this success, Renault partnered with French mobility design hub TheArsenale to create the Renault AIR4.
The body of the AIR4 is very similar in appearance to the original 4 and is made entirely out of Carbon Fibre. It has also been carefully engineered to be able to handle the thrust and lift generated by the drone on which it is mounted. There are four propellers – one in each corner – but no wheels, so the AIR4 can't be used on the road. Renault claims the AIR4 concept has a horizontal top speed of 58mph, is capable of flying at an altitude of up to 700m, and has the ability to tilt up to 70 degrees in flight
AeroMobil
"Mark my word: a combination of aeroplane and motor car is coming. You may smile, but it will come." This quote, attributed to none other than Henry Ford in 1940, is something that AeroMobil believes in. This Slovakian company has endured years of development to reach its current stage and is now claiming that the Aeromobil will officially launch in 2023.
Partnership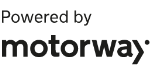 Need to sell your car?
Find your best offer from over 5,000+ dealers. It's that easy.
The company claims that its car's design is inspired by the Greek mythological winged horse Pegasus, and that the AeroMobil has undergone more than 350,000 hours of design and engineering. It will be powered by a turbocharged engine with a claimed 300bhp, with a specially designed transmission allowing the power to be transferred between road and flight modes.
It looks like, at least at this stage, the Aeromobil requires more than 1,000 feet of clear runway or road in order to take off. So while it's unlikely to prove popular with regular users of the M25, it could be a tempting purchase for those with access to an airstrip.
Klein Vision AirCar
The AirCar is only in the concept stage at the time of writing, but a prototype has already taken its maiden flight. The company founder's roots date back all the way to 1989, when he worked on the AeroMobil project, so the company certainly has plenty of experience in this rather unusual field.
The first prototype of the AirCar is equipped with a 158bhp BMW-sourced engine with a propeller and ballistic parachute. A second pre-production prototype is on the way, too, and looks to up the power to 296bhp. Much like the AeroMobil mentioned above, the AirCar also requires a long stretch of clear runway or road to take off and land.
PAL-V Liberty
Based in The Netherlands, PAL-V has taken a slightly different approach with a design that closely resembles the familiar helicopter with a centre-mounted rotor blade. But most excitingly, the Pal-V Liberty is actually on sale right now, although only 90 examples of the Liberty will be sold.
In driving mode, the PAL-V Liberty should do 0-62mph in less than nine seconds, thanks to a 99bhp engine, with a top speed just shy of 100mph. Better still, the suspension allows the body to tilt into the corners, so it might actually be quite fun on a twisty B-road.
In the air the Liberty will have 197bhp at its disposal from its second engine, with a top speed of more than 110mph and a maximum range of more than 300 miles – in the right conditions. Maximum altitude comes in at around 11,500ft, and while vertical take-off isn't an option, landing should be a piece of cake, with the machine needing just 30m of tarmac to touch down on. The folding mechanism that converts it to a car is clever, too.
Sadly, it's not just a case of buying a PAL-V and flying it on your standard, DVLA-issued driving licence. But the good news is that PAL-V has its own training academy offering training in flying your new 'car'. This training will also help you towards earning the required Gyroplane Private Pilot Licence (PPL(G))
Terrafugia Transition
Similar to the PAL-V, the Terrafugia Transition falls into the 'roadable aircraft' bracket as a plane first and foremost, but with road-going capabilities. The project first got off the ground (pardon the pun) with a maiden prototype flight in 2009, and letters of intent from potential owners are now being accepted.
The Massachusetts company is reportedly aiming for a unit price of $300,000-$400,000 (£270,000-£360,000), and the Transition will be capable of 100mph at an altitude of 10,000ft with an estimated range of 400 miles with conventional fuel in the tank. With the wings furled away, it will then be able to take to the streets, although little is known about its ground-going performance. Terrafugia simply promises that it will achieve "highway speeds".
Terrafugia TF-X
You'd be forgiven for thinking that Terrafugia would be too busy delivering the Transition to work on anything else, but you'd be wrong. This is the TF-X, and it's the US company's vision for what the flying car will look like a generation ahead of the one they're currently building. That's ambition for you.
Terrafugia admits that it has no timetable for when the TF-X will be available for purchase, but has already committed to a number of performance figures. The 'Electric Motor Pods' will produce 1MW of power, giving the TF-X a cruising speed of 200mph and a range of 500 miles. Vertical take-off and landing will eliminate the need for a runway, and the promise of full automation should ensure that pilots "will require substantially less training time" before they are allowed to get airborne.
Naturally there are no prices available yet, although it is anticipated that the TF-X will cost the same as a "high-end luxury car". Bentley and Rolls-Royce, beware.
ITEC Maverick Flying Car
The Maverick Flying car is probably the simplest concept on this list. It's primarily an off-road buggy, and does away with complex folding-wing systems and makes do with a parachute canopy and a rear rotor, bearing similarities with the traditional microlight. And at less than £100,000 it's one of the 'cheaper' ways to get into private aviation, too.
On the ground the Flying Car is agile and chuckable, and most at home on sandy surfaces. The 2.5-litre Subaru engine churns out 187bhp and is good for a 0-60mph time of 3.9 seconds, ensuring there's no lack of performance when you're confined to the face of the Earth.
In the air you'll have to make do with a top speed of 40mph (parachutes aren't designed for speed) but with a 17-gallon tank, the three-hour flying time will be more than enough to explore the local area. The only drawback is that there are no doors, so wherever you're flying (or driving for that matter) you'd better hope that the weather is kind.
Italdesign Airbus Pop.Up
Airbus has been putting a lot of work into developing a flying car, and at the 2017 Geneva Motor Show, it revealed its most ambitious concept to date: the Pop.Up.
A joint venture with Italdesign, the Pop.Up employs a detachable capsule to accommodate up to two passengers. This can be propelled by eight counter-rotating blades for airborne travel, before landing in a four-wheel chassis for use on the road.
Each of the eight motors produces 17kWh for a total output of 136kWh (182bhp), giving the 'air module' a modest range of 62 miles, and even that is without passengers. On the ground the Pop.Up makes do with 60kW (80bhp) from two rear-wheel motors, affording it a top speed of 62mph and a maximum range of 81 miles.
Fully autonomous both on the road and in the air, the Pop.Up has been designed as an alternative to a taxi service rather than as a personal vehicle. An app allows customers to book journeys via smartphone, and given that passengers wouldn't have to leave the pod at any point between destinations, Italdesign and Airbus would likely make good on their promise to "give time back to commuters".
Neither the technology nor the infrastructure are ready for the Pop.Up to become a reality in our cities just yet. Nonetheless, the premise is intriguing.
Like the thought of speed but prefer to stay firmly on the ground? Check out our list of the best hypercars.