Stricter emissions tests set to spark car makers' options rethink
Individual options on new cars could be phased out to meet CO2 guidelines, meaning more options packs are likely to be offered in the future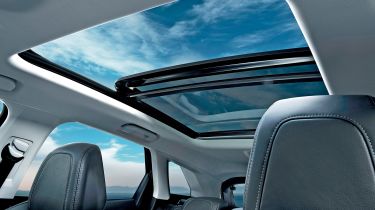 Manufacturers could stop offering individual options on new cars in the future to meet the new, tougher emissions tests, Auto Express can exclusively reveal.
From next month, a new Worldwide harmonised Light vehicles Test Procedure (WLTP) will replace the existing New European Driving Cycle (NEDC) for type approval and, eventually, tax purposes.
For the first time, the way options affect CO2 emissions and fuel economy will be considered. Each vehicle configuration will be given a CO2 figure determined by the added weight of options, such as sunroofs.
• Options set to hike car insurance premiums
HM Treasury told Auto Express that WLTP will be used to calculate Vehicle Excise Duty (VED) in the future, although it failed to give a date, suggesting that adding options could push buyers into different tax bands.
WLTP will place manufacturers in a dilemma as providing too many options would complicate the type approval and buying process, according to Peter Mock, managing director at The International Council on Clean Transportation (ICCT).
"Makers will have to generate a CO2 emissions value and weight figure for each vehicle that they offer to the customer – for each variant," he said. "In order to reduce complexity they will bundle packages and offer consumers only limited choice."
• The craziest car options ever
Greg Archer, clean vehicles director at campaign group Transport & Environment, added that once WLTP is used for taxation purposes "you could end up in a situation where you can have a particular sunroof or heated seat, but that pushes it up in terms of CO2 and you finish up in a higher tax band".
SEAT told Auto Express that because of WLTP, the way it will offer options on its new Arona SUV will be done "slightly differently" and hinted the car could be offered with only packs of equipment, rather than individual choices.
Would you be sad to see the demise of individual options on new cars? Let us know below...