How will car ownership look in the future?
Manufacturers are facing a revolution in the way people own and use cars. We speak to the senior execs in charge to get their views...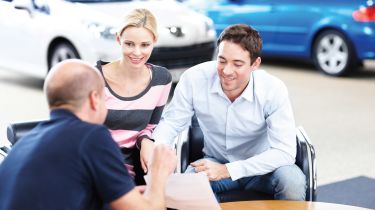 The way consumers own and use their vehicles is on the cusp of a revolution as car manufacturers across the industry evaluate ways of introducing autonomous tech and mobility to younger generations and those living in crowded cities.
Today's core sales model, of one family or one consumer owning a vehicle, looks to be under threat as makers around the world look at ways to target customers who would typically not consider buying a vehicle because of where they live or their income.
• Ultimate guide to car sharing
One of the biggest disrupters to the idea of car ownership are so-called millennials who, according to Richard Balch, Ford's Smart Mobility boss in Europe, "don't feel the need to own everything in their lives".
He added: "The leasing type model and the pay-per-use model are growing in significance. If you slice the demographic and look at the millennials coming through, those [sales models] are far more acceptable to the younger generation."
Back in 2015, Ford launched a car-sharing scheme in London called GoDrive, which allowed registered users access to 50 vehicles across the city that were paid for by the minute. Other industry big-hitters are still running similar car-sharing schemes – such as BMW with its DriveNow programme in the capital, attracting over 24,000 members who pay from 33p per minute to use one of 300 cars located around the city.
However, at the other end of the spectrum, among customers with a greater disposable income and used to owning their own vehicle, the idea of car sharing isn't so appealing, according to Audi's sales and marketing boss, Dietmar Voggenreiter. He told Auto Express: "This is the clear feedback we got from the market: sharing is not an interesting topic for high-end customers."
While mainstream brands are looking at how to capitalise on ownership models, start-up manufacturers such as Lynk & Co are basing their entire business model around car sharing. While the company is not expected to arrive in the UK until 2019, owners won't be able to buy vehicles from a dealership in a traditional sense. They'll pay a monthly fee to have access to a range of vehicles which can then be leased out by the individual.
Auto Express has spoken to senior execs from some of the world's biggest brands to get their view on the future of car ownership. Here's what they had to say.
Dr Dietmar Voggenreiter
Sales and marketing boss, Audi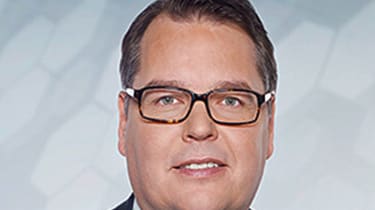 "First of all, in the future, we're going to see more segmentation in the market. There's a huge share of owned cars, especially in the premium luxury segment; typically those customers don't like to share their car. This is the clear feedback we got from the market: sharing is not an interesting topic for high-end customers.
"Then it's customers living in huge cities where maybe the parking lot is too expensive, or they would like a car only to use at the weekend because they are working very close to where they live, for example. These are new segments; today, typically they don't buy an Audi because they say: 'Why should I buy such an expensive car just to use it sometimes at weekends?'. But in future we will have access to these customers, [and] additional business."
Dr Jürgen Stackmann
Sales and marketing boss, Volkswagen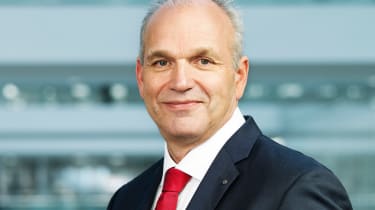 "We are working hard on developing the future sales model for our brand and, of course, taking the mobility megatrends into account.
"The future of automobile ownership will be much more personalised than today. With our I.D. cars we want to give customers many more mobility choices. But many customers still want to have the feeling of 'owning' their car. So it will be a mix of models of vehicle ownership, depending on the customer's lifestyle and needs.
"Also, pay-per-use and car sharing models will gain popularity as our cars will feature level 5 autonomous driving and other features from 2025 onwards. This will give many alternative options in the future to actually 'owning' a car. But I think in future most customers will still want to 'own' their private cars."
Jeremy Hicks
UK managing director, JLR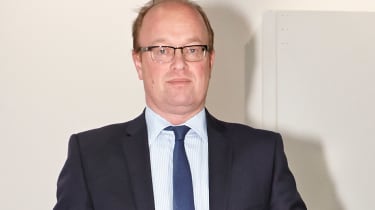 "I don't think a 'pay-as-you-go' model will completely substitute today's system. It might sound like an odd analogy, but look at Boris Bikes; that's a simple 'pay-as-you-go' model, but I don't suspect it has massively decreased the level of bike ownership around London.
"What it has done is simply introduce convenience and pinch points in travel. That's where I see a pay-as-you-go system working.
"The issue in the premium market is what if the car is dirty, what if it's damaged, what about refuelling? There are lots of questions to be answered, but none is insurmountable. I genuinely cansee a role for a 'pay-as-you-go' car, but I think it will work better in the more functional area of the market."
Richard Balch
Smart Mobility Europe, Ford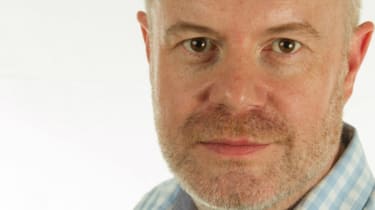 "I'd have to say all of the following things are fair game: the first one is you treat it like a taxi, so you don't own it at all, you just hail it.
"The model of 'I want it when I need it, but I don't want to pay for it when I don't' is very attractive.
"The second one would potentially be a leasing or shared ownership system, where a community owns a collection of vehicles that it shares.
"Of course, an individual or a business may choose to own a vehicle, but I think what AV [autonomous vehicles] opens up is the possibility that, unlike where a car today often spends most of its life stationary, you can use that asset while you are at work. So I think it does enable more of the sharing multi-user approach."
Michael Cole
Chief operating officer Europe, Kia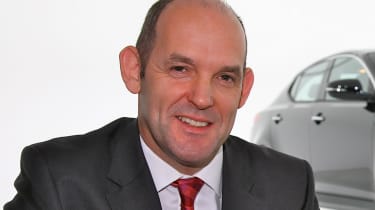 "The one thing I'd say from our point of view is that we believe there is still a lot of opportunity in the conventional usage of cars today – people still want that freedom. There are still huge opportunities in that part of the market, we see the traditional automotive model continuing; we are 100 per cent committed to the current structure.
"But of course we have to keep monitoring what is happening in metropolitan and urban areas, where there is some requirement particularly for younger people to have occasional usage rather than a commitment to a 100 per cent ownership model.
"But this is still a small part of the business; we are still very focused on today's core business."
What do you think is the future of car ownership? Let us know below…