New ATS GT supercar to be revealed at Salon Prive
ATS tease new GT supercar, which is set to feature a twin-turbo V8 and will be limited to just 12 examples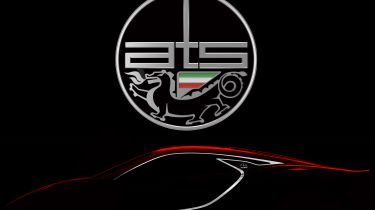 ATS (Automobili Turismo e Sport) is to unveil its new ATS GT Supercar at this year's Salon Prive on 31 August.
The new car will feature a twin turbo V8 and seven speed, dual clutch gearbox, although no power or performance figures have been announced yet. The car will also have a lightweight carbon-fibre body and chassis, with the same material used inside the cabin as well.
• Best supercars on sale right now
A teaser image released by the brand shows that the new supercar will have a sleek and aerodynamic design featuring a distinctive character line that flows up from below the door to the B-pillar.
It's designed by ATS' chief designer Emanuele Bomboi to commemorate the original 2500 GT from 1963 – which hints that the supercar will use the same mid-engine, rear-wheel drive layout.
The new model will mark over 50 years since ATS was formed in the early 60s. Production will be limited- only 12 launch edition models will be available.
Salon Prive, a luxury and collectors' car meet, runs from 31August to 2 September. It's hosted at Blenheim Palace in Oxfordshire.
Are you looking forward to seeing the new ATS GT? Let us know below...