China to ban petrol and diesel car sales from a date to be announced
China has hinted it may become the next country to ban the sale of petrol and diesel cars in the future with a timetable under consideration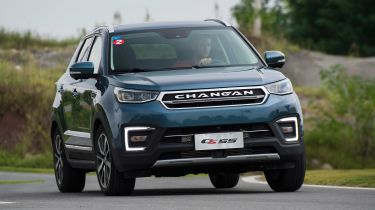 China could move to ban the sale of conventional petrol and diesel cars in the future, a senior member of the Chinese Government has hinted.
Xin Guobin, vice-minister of industry and information technology told the Chinese news agency Xinhua that Beijing has already begun researching a "timetable to stop production and sales of traditional energy vehicles." What the timetable will be was not revealed, however.
The move would follow similar announcements made by France and the UK this year. Both countries have aimed to outlaw the sale of conventional petrol and diesel cars and vans by 2040 – though hybrids will still be permitted.
• UK plans petrol and diesel car sales ban from 2040
Guobin added: "These measures will promote profound changes in the environment and give momentum to China's auto industry development."
Last year, China built and sold more than 28 million vehicles, according to figures from the International Organisation of Motor Vehicle Manufacturers. Chinese drivers are also increasingly adopting greener vehicles, last year over 500,000 alternative fuel vehicles were sold in the country.
This has led to domestic manufacturers like SAIC and Changan beginning to invest heavily in electrification and hybridisation technologies. Martin Joyce, head of the engine department at Changan's R&D centre in the UK previously told Auto Express of the huge push towards cleaner cars in China.
"In 2019, Chinese emissions standards will be equivalent to European standards, and by 2023 the Chinese standards will be a mix of the tougher California regulations and EU rules. This is very fast in development terms."
Will China become the next country to ban conventional diesels and petrols? Tell us your thoughts in the comments below...