A third of drivers handed fines each year as use of cameras grows
Last year saw 12 million fines handed to motorists, with use of speed and parking cameras growing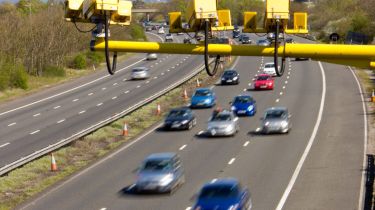 A third of motorists in the UK are handed fines each year as police and local authorities increase the use of remote cameras to catch drivers, new research has revealed.
Each year sees 12 million drivers in the UK handed fines by the police and local authorities, according to a new report by the RAC Foundation. At eight million, parking fines represented the overwhelming majority of fines, though local authorities were found to hand 2.5 million penalties for box junction and bus lane violations, as well.
• How to appeal a parking ticket: PCN appeals explained
A further one million speed and red light camera fines were issued in the same 12 month period along with 500,000 fines for late licensing and a lack of insurance.
However, the actual number of fines and penalties could be higher if drivers weren't currently given educational courses as alternatives to fines. The 12 million total does not include the annual 1.2 million drivers who are given speed awareness courses as alternatives to speeding fines and the 200,000 drivers who were given driver awareness courses as an alternative.
The study cites growing use of cameras as a reason for the increased number of fines issued. In 2011, 52 per cent of fixed penalty notices were camera-detected. This rose to 74 per cent in 2015, while private parking fines have risen three-fold since 2012.
• Speeding fines: top tips on how to appeal them
According to Dr Adam Snow, a criminologist at Liverpool Hope University and the author of the report, the use of cameras is likely to grow as police forces face diminishing budgets and staff levels. Previous research has found road police numbers have fallen by nearly a third in the last decade.
Steve Gooding, director of the RAC Foundation said: "To maintain its legitimacy, automatic enforcement must be viewed by the public as proportionate. While wrongdoing should be punished and not excused, a decline in frontline policing risks an imbalanced approach to enforcement. Millions of motorists are being caught by camera, often for arguably minor misdemeanours, whilst more serious and harmful behaviour goes undetected.
"When it comes to civil enforcement of bus lane and parking infringements authorities should constantly be asking themselves whether the number of notices issued suggest a different method is needed: some bus lanes and box junctions have become renowned as money spinners. If thousands of drivers a day are getting tickets this is a clear indication of a system that is failing."
Should the police rely less on cameras to catch drivers? Tell us in the comments below...