Fully autonomous cars to be on UK roads by 2021
Transport Secretary Chris Grayling expects self-driving cars to be on UK roads by 2021, although Government not sure how tech will work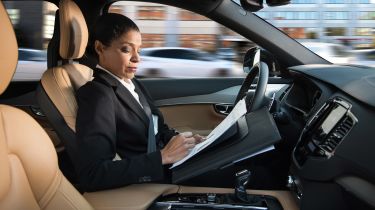 Fully autonomous cars will be on UK roads as early as 2021, according to Secretary of State for Transport.
Speaking at a gathering of insurance chiefs in London, Chris Grayling, head of the Department for Transport, said: "I expect self-driving cars to be on the road by 2021."
Manufacturers like Ford have already announced they will sell level four autonomous cars by 2021, where vehicles will operate without a steering wheel and can complete all aspects of driving without driver interference in certain areas and roads.
• The ultimate guide to self-driving cars
The Secretary of State for Transport said the Government was taking a light-touch approach to legislation as "we don't yet know how the technology will work", adding the intention is to not "develop legislation badly" as autonomous technology develops.
Responding to Grayling's announcement, Mike Hawes, head of the Society of Motor Manufacturers and Traders, said he thought the Secretary's assessment was realistic, though he added fully autonomous technology would probably be offered first with "top-end models".
Hawes also added that while different manufacturers have different approaches to autonomous systems, "as long as the consumer is fully aware" how the systems work, the 2021 date was achievable.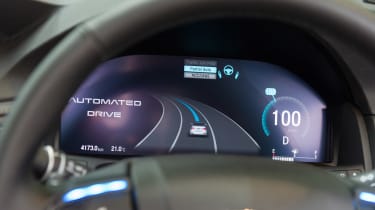 Matthew Avery from Thatcham Research, echoed Hawes' comments about consumer awareness, cautioning that definitions of automation "need to be much clearer."
• Insurance industry calls for clear definition on autonomous cars
Avery suggested that while cars without a steering wheel would send a clear self-driving message to motorists, before such models arrived, a different approach was required. Using digital dashboard dials "completely change" depending on what a car was capable of and what mode it was in was one idea Avery said would send the right message to consumers.
Avery also said new Euro NCAP criteria would be introduced next year, with Basic, Advanced and Superior awards given to vehicles for their self-driving capabilities.
Do you think it's possible to see autonomous cars on UK roads in the next four years? Tell us in the comments below…