Supermarkets launch Christmas petrol price war
Trio of big supermarket chains cut cost of fuel by 2p per litre; Asda, Sainsbury's and Morrisons vie for Christmas shoppers' custom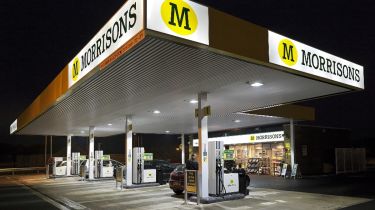 Three of the UK's largest supermarket chains have cut the cost of fuel sold in their petrol stations in the run up to Christmas.
Asda, Sainsbury's and Morrisons have all slashed the cost of unleaded by 2p per litre. Morrisons has cut the cost of diesel by the same amount, with Asda and Sainsbury's dropping diesel by 1p per litre.
• Petrol prices climb to three-year high
The announcements come as retailers brace themselves for the busy Christmas period, and is likely to be welcomed by motorists in light of recent news the cost of fuel has reached a three-year high. The average price for a litre of unleaded in November was 120.19p, with the same amount of diesel coming in at 122.59p.
Those record costs are said to be due to oil nudging $65 a barrel in recent months as a result of storms disrupting production in the US; while oil prices have since dropped, the fuel running through forecourt pumps is yet to reflect this. Meanwhile, a recent announcement by OPEC and Russia - confirming they will maintain a lower rate of oil production until the end of 2018 - is likely to bolster future prices.
RAC fuel spokesman Simon Williams said the supermarket petrol and diesel price was should provide "some very welcome relief for motorists who have suffered a 3p a litre rise in the average price of petrol since mid-August as a result of Storm Harvey hitting the US Gulf Coast and disrupting refineries."
The AA's Luke Bosdet commented that: "Once again Asda comes to the rescue of UK drivers as other fuel retailers wait to see who will move first on price cuts that should have happened days ago."
Will fuel price cuts tempt you towards a particular supermarket this Christmas? Let us know in the comments!