EU court rules Uber a transport service
Judgement can't be appealed and could bring tougher regulation, but Uber says it won't be affected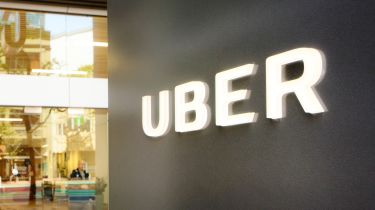 Uber has been deemed a 'transport service' by the European Court of Justice and not, as it previously argued, a digital service – a move that could have big implications for the way the company operates.
The ride hailing company has previously argued it merely provides a digital service to connect passengers and drivers and so is not, in the classical sense, a transport company. But EU judges disagreed, ruling that Uber's "main component is a transport service". 
• New LEVC TX London Taxi review
The case came to court following a challenge from the Barcelona-based Elite Taxi organisation, and could have significant implications for the way Uber operates in other European countries.
An Uber spokesman denied the ruling would impact its business, however, stating that: "This ruling will not change things in most EU countries where we already operate under transportation law". 
Responding the ruling, GMB union general secretary, Tim Roache, said: "GMB welcomes this decision, which confirms that Uber is, as we have always said, a transport company."
Judges from the European Court of Justice also noted that "Uber exercises decisive influence over the conditions under which the drivers provide their service", echoing a previous ruling by the Central London Employment Tribunal, which decreed the company's drivers should be classed as workers.
Earlier in the year, Transport for London ruled the company "not fit and proper" to hold a private hire operator licence and said it would not renew Uber's licence to operate in the capital, though Uber is appealing this decision. 
How do you think Uber should be classified? Let us know in the comments below.