Driving instructors face bans for student relationships
DVSA plans to tackle inappropriate student-teacher relationships by removing offending instructors from official register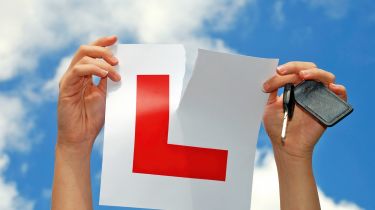 Driving instructors who strike up inappropriate relationships with young learner drivers face being banned from teaching, following new rules from the Driver and Vehicle Standards Agency (DVSA).
The DVSA reports that there were 109 investigations into instructor misconduct between April 2016 and March 2017, although that represents only a small fraction of the 39,000 licensed instructors in the Great Britain. The DVSA's approved driving instructor registrar, Jacqui Turland, said she will treat instructors having sexual relationships with 16- and 17-year-old students – whether consensual or not – as exploitative.
• Best first cars for new drivers
The new rules mean instructors found to have had an inappropriate relationship with a young student face being removed from the approved driving instructor (ADI) register, effectively banning them from giving lessons.
As well as barring instructors from sexual relationships with young students, the DVSA will investigate instructors accused of "inappropriate sexual behaviour" by students. This includes using sexualised language, making unnecessary physical contact, making inappropriate contact and sending indecent messages or images to pupils.
Andy Rice, the DVSA's head of counter-fraud and investigations, said: "We take the safety of learner drivers extremely seriously and will thoroughly investigate any complaints about the conduct of instructors and will involve the police where necessary.
"Any driving instructors threatening the safety of learner drivers and failing to meet the 'fit and proper' criteria will be removed from the ADI register."
Want to learn how to drive? Here's a step-by-step guide to getting your licence…